The Dual Headed Safety razor is a new innovative technology in a razor that allows you to reach all those hard-to-reach curves and lines on your face and neck while also enabling you to shave your entire head with ease.
As we already know, with the Dual Edged blade, you get a much closer shave requiring fewer passes for your face, neck, and head. Well, to top this off, you now have the magnificent and highly advanced option of the Dual Head razor.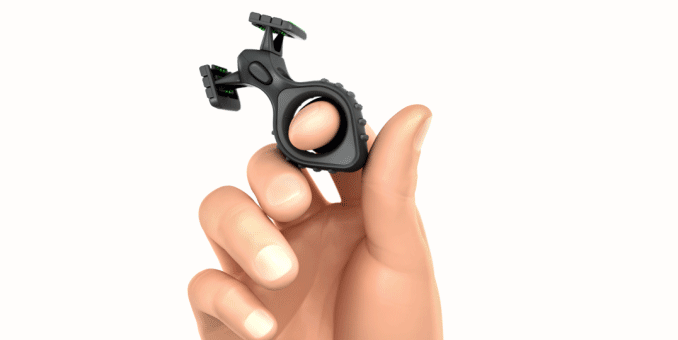 This article is just to inform you about the latest invention, the Dual Head razor, and all its exceptional features.
---
---
What is a Dual Head Razor
So what exactly is a Dual Head Razor, you ask? Well, it's easy to explain, it is a razor with two cartridge heads;
The Dual Head razor has an easy-grip handle to control the razor, particularly for reaching hard-to-reach areas such as the beach and your face or head curves.
The Two Dual Heads can pivot, each featuring three safety blades with a flexible head, resulting in a very close and easy shave for your comfort.
I have included this video of the Defender Dual-Headed Razor to further your understanding of this highly intricate yet simple-to-use technology;
---
Pros and Cons of a Dual Head Razor
As with every tool, there are some pros and cons;
Pros
The Dual Head Razor offers much better-shaving control and a much closer and smoother shave.
With a Dual-Headed razor, you can easily shave curved and hard-to-reach areas and even shave your entire head safely and smoothly.
The Dual-Headed Razor uses cartridges; although you may need replacement much less often, they are a bit expensive, but they stand ll last you very long.
Any good quality brand razor will last, so if you invest in a good quality Dual Head Razor, you may be surprised by its durability in general.
Another excellent benefit of your Dual Head razor is that it works much better with your product; no matter what shaving cream you use, you will get a great result and a smooth and comfortable shave because of the safety guards on this razor.
Cons
More cleaning time is involved with this razor type as you are now faced with two heads or edges rather than one.
Affordability with your Dual Head razor is likewise an issue, as you now need to purchase two cartridges and not just one, although this is made up for with its long-lasting design.
Using a Double-Headed razor can be tricky, but as soon as you get the hang of it, it should all come easily, and you can enjoy a much closer and smoother shave.
You will see that you may also need to rinse your razor much more frequently.
In the end, price-wise, with your first purchase of a Double-Headed razor, you can expect a higher price tag because of the new and much more innovative design, but trust me, it is the investment of a lifetime!
---
Review: The Dual Head Razor
I have chosen one of the latest and most highly-rated brands and models of Double Head razors and done a quick review on what it offers and what customers have to say about this razor;
---
The Defender Dual Head Razor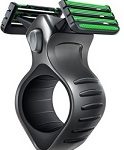 Before starting with this new product, I want you to know that the Defender Dual Head Razor is a fairly new product on the market, but I like how fast it is making waves.
The Defender Dual-Headed razor was designed to shave in multiple directions without you having to change the grip or the angle of your razor, so you get a much faster and easier shave, particularly on those hard-to-reach spots.
Some Features;
The ergonomic handle perfectly fits your finger for just the right amount of pressure, accuracy, and natural control.
Three blades are spaced far apart with independent suspension to prevent pulling and tugging.
The cartridge pivots smoothly in both directions for better control and a smoother shave at any angle.
You can use this Razor to Shave with the Grain and then Against the grain for a much closer, irritation-free shave.
According to the customer reviews I have come across for the Defender Dual-Headed razor, this truly is one of the best inventions for Dual Razors. The Defender Dual Head razor is said to cut shave much closer than many other razors, forming your skin while shaving. It easily reaches all those hard-to-reach lines and curves and does not irritate.
Lastly, it is long-lasting, and the blades, with wider spacing in between, are much easier to clean.
This razor is similarly praised for its high versatility, particularly since it is so effective and used for shaving your head. One superb advantage noted by some customers is that you can shave against the grain with the Dual Head Razor, which will not cause irritation or razor bumps.
---
In The End
The Dual Head Razor from Defender stands out when it comes to innovative and effective technology and features, and it can likewise be used for all areas on your face and head.
Many satisfied customers have openly recommended the Dual-head razor against several other popular brands of safety razors and Double-Edged razors; the feedback coming in at a fast pace for this razor has only been positive so far.
In the end, if you want to invest in the best Dual Type razor, I recommend the Defender Dual Headed razor for its versatility and many features.
---
Customer Reviews: Dual Head Razor
---
---