Sideburns help maintain your facial features. However, if groomed well, they may save the entire look. So, you'll need the best sideburn trimmer to keep your sideburns trimmed in the style you'd like to carry. Indeed, they will save a lot of the Money you spend on weekly salon visits.
So, here are some products that we came across during our research. In addition to that, we also have some buying tips for you.
---
---
Benefits of Sideburn Trimmer
If you are still trying to convince whether you need a sideburns trimmer, here are some benefits you need to know.

Style – Having a trimmer for sideburns will never let you go out of style. Moreover, you can always try a different look and see which suits you the best.
Saves Money – Have you ever wondered how much money you spend on weekend barber visits? Well, you can save it by buying the best trimmer for sideburns.
Multifunctional – As the name suggests, using a sideburn trimmer is not restricted to this. You can also use it to trim the beard, mustache, brows, and sometimes, even the pubic area.
---
Some Additional Features of a Sideburn Trimmer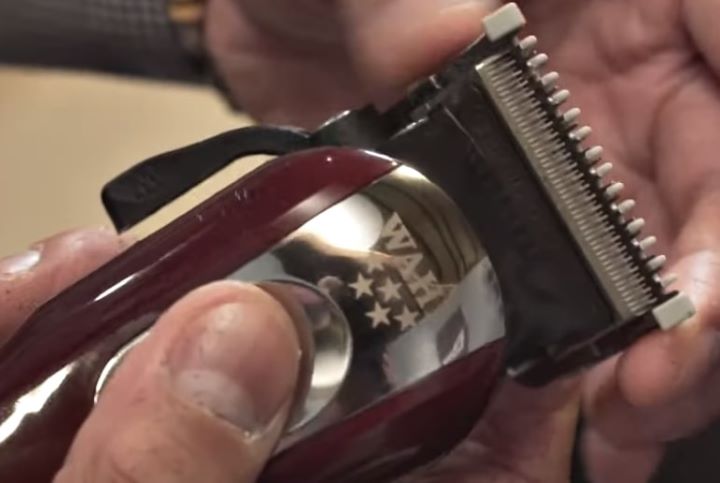 Here are some additional features that make a good sideburn trimmer stand out from the rest of the trimmers.

Rotating Dial – A rotating dial can be set to any length to trim the beard to the perfect size. Moreover, the trimmers with this dial tend to be more durable and high-performing.
Integrated Vacuum – Some include an integrated vacuum that helps you trim your beard, mustache, and sideburns without worrying about dropping your hair everywhere.
Detachable Head – Sideburn trimmers with detachable heads are easy to rinse and clean. This is because there isn't any risk of the battery getting wet and damaged.
Rounded Blades – Furthermore, the rounded blades of the trimmer and the comb's tips prevent skin irritation. Hence making them skin-friendly.
---
Tips to Pick the Best Sideburn Trimmer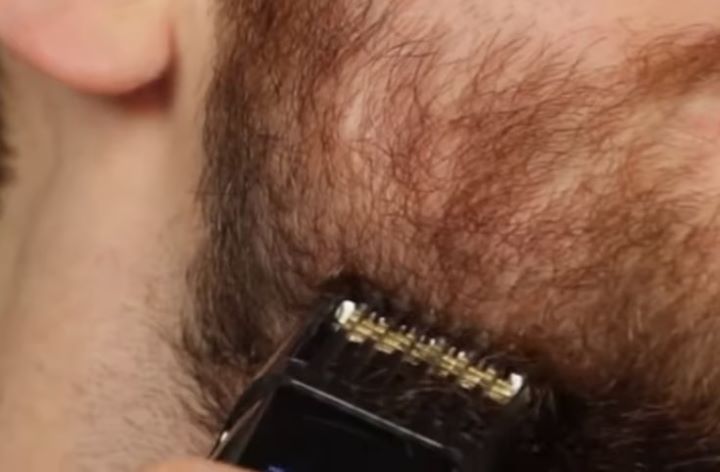 You are convinced now and already looking for an ideal product. So, before settling for one, ensure it has the following properties.

Easy to Clean – If the trimmer isn't too clean, it will defeat the purpose of helping you maintain hygiene. Moreover, the hair stuck in the blades can also ruin the sharpness of the blades.
Dual Side Blade – A dual side blade is better than a single blade since they are good at removing all short, long, thin, and thick hair of the beard, mustache, and sideburns.
Angled Design – Besides, the angled design helps the trimmer move in all directions and the hard-to-reach areas.
Powerful Battery – When choosing the best trimmer for men, you need to ensure that the battery is powerful enough to help you trim even for long use. Lithium-ion batteries are considered excellent batteries for trimmers.
---
How We Test and Score Sideburn Trimmer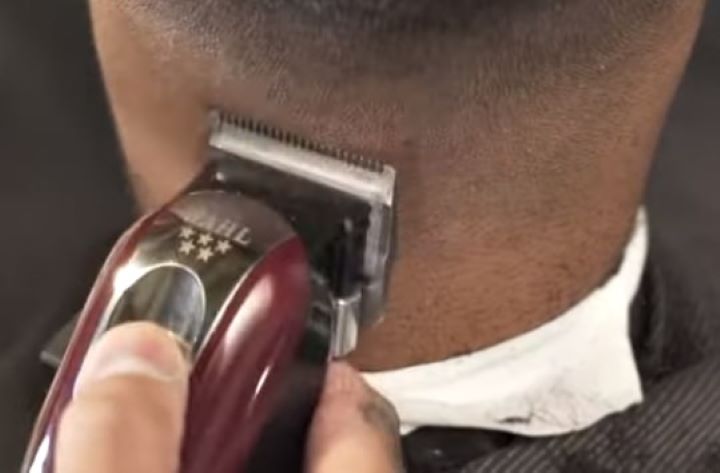 These reviews are based on intense research, analysis, and feedback from our experts and real users from different digital platforms.
We spent 28 hours trying, testing, and scoring these Sideburn Trimmers for different key parameters and then shortlisted the best products in the market, saving you time and effort.
We used the following parameters for our tests and analysis.
Quality – We researched how long users can use the product without any reported changes in the quality or design.
Design – We analyzed the product's design to see if it is comfortable and easy to use.
Travel-Friendly – We checked how easy and portable to carry the product.
Versatility – We checked the product's versatility in different areas.
Easy Clean – We observed how easy to clean the product after using it several times.
---
Frequently Asked Questions (FAQ) on Best Sideburn Trimmer
---
Reviews: Best Sideburn Trimmer
If you wish to keep your face groomed all the time, here are some top sideburn trimmers for you. Furthermore, we may earn some profit based on the products you buy using the links on this page. However, you will not be charged extra.
We hope you love the sideburn trimmer we recommend!
We may collect a share of sales or other compensation from the links on this page.

---
1
---
2
The VANGAY T-Blade Hair Trimmer is a professional hair clipper for men featuring high-quality and durable blades.
The sharp blades will cut the hair smoothly and in a skin-friendly way. Moreover, it is ideal for trimming sideburns as it is very precise.
Moreover, the trimmer has a built-in 1500mAh lithium battery that is rechargeable. The Type-C charging port allows for speedy charging.
Plus, its cordless feature makes it user-friendly and travel-friendly.
The product has an ergonomic grip, a compact design, and is lightweight.
| Rating Category | Weight % | Score |
| --- | --- | --- |
| Quality | 30% | 100 |
| Design | 25% | 100 |
| Travel-Friendly | 20% | 90 |
| Versatility | 15% | 95 |
| Easy Clean | 10% | 90 |
| Total Score | 100% | 96.25 |
---
3
The Wahl Lithium Trimmer is everything a man needs to keep his facial and sideburns groomed and good-looking.
Moreover, this kit includes all the accessories needed to trim, shave, detail, and touch up your beard, body, and head.
Furthermore, this one has a power that is two times the cutting power of a standard rechargeable trimmer.
It is lightweight, and no battery is lost even when you store it in the kit.
| Rating Category | Weight % | Score |
| --- | --- | --- |
| Quality | 30% | 100 |
| Design | 25% | 95 |
| Travel-Friendly | 20% | 90 |
| Versatility | 15% | 95 |
| Easy Clean | 10% | 90 |
| Total Score | 100% | 95 |
---
4
This trimmer from Hatteker is a 3-in-1 multifunctional men's electric shaver that gives a smooth and clean shave.
Moreover, it will trim your sideburns with effortless precision due to the different attachments that allow you to create a unique look.
Also, it features a battery indicator LED light along with a charge Indicator, cleaning indicator, and safe lock indicator.
The most remarkable feature of this trimmer is that it is waterproof. Therefore, you can wash the whole trimmer without fear of damaging its battery or machine.
---
5
This trimmer has 13 attachments for all of your grooming needs.
The kit includes a full-size steel trimmer, a steel precision trimmer, a nose, and ear hair trimmer, three hair-trimming guards, three beard-trimming guards, and a stubble guard.
Moreover, the high-performing blades are easy to detach and clean.
Also, the sideburns are trimmed with maximum precision with the dual-cut technology of the trimmer.
Although the blades are metal, you don't need any oil to maintain a high-quality performance.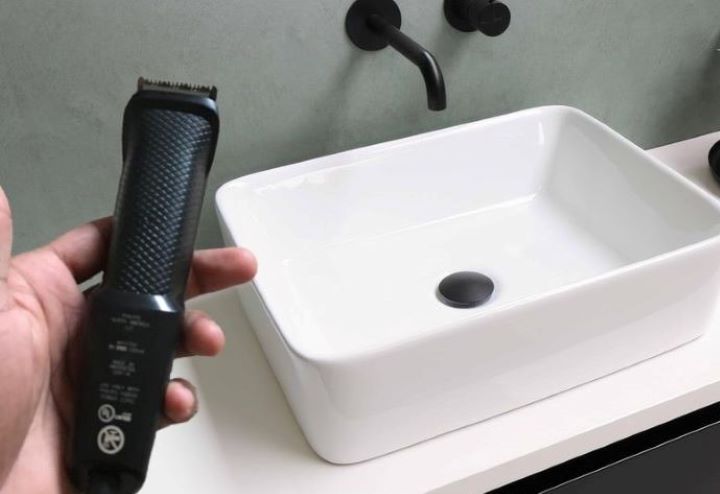 ---
6
The Remington trimmer is a must-have in everyone's grooming kit, whether men or women.
Besides, it helps remove sideburns and can be used as a nose and ear trimmer.
Women use it to trim the bikini area hair, which has proved to serve well for that purpose.
Furthermore, it features an adjustable length comb that you can adjust to four different positions.
Also, you don't have to put extra effort into cleaning it. Wash it under running tap water, and it will come out clean.
---
Index Table: Top-Rated Sideburn Trimmer
---
---