The synthetic smell of your regular beard oil can be a massive turn-off for you. That's what you need the best smelling beard oil that will increase your magical first impression on others.
To make your job easier, we researched and found out that good smelling beard oil can greatly impact your personality and how you carry yourself. Below, we have shortlisted six best smelling beard oils so that you can choose the best one for yourself.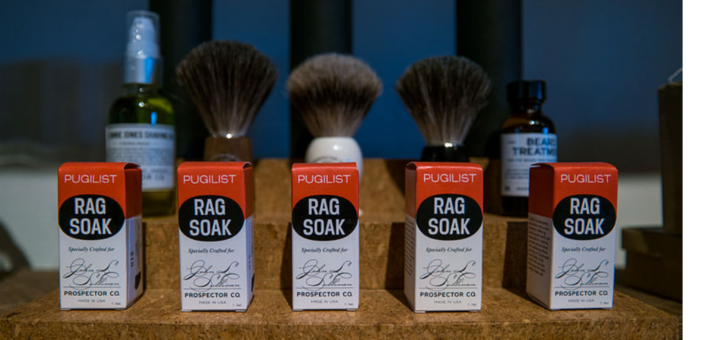 ---
Why you need the Best Smelling Beard Oil
Beard oil is essential in men's wardrobes, but the significance of the Best Smelling Beard Oil can improve your first impression. And below, we have mentioned why these beard oils should be on your buying list.

Smells Amazing – The primary reason why you should invest in the best smelling beard oil because of its pleasant aroma. This aroma can be either natural or scented.
First-Impression – The scent you carry around can pretty much decide how your first impression will be on another person. And a great smelling beard oil can work in your favor
Improves Beard Growth – Other than smelling great, these beard oil promotes positive growth of beard by supplying necessary oils like argan, jojoba, cedar, and avocado oils
Removes Ailments – If you are suffering from a patchy beard or dandruff problems, a good smelling beard smelling can just be the perfect cure for you due to all the natural ingredients it has.
---
Types of Beard Oils
There are several options available in beard oils, and to make your job easier, we have identified all the major types of beard oils below

Carrier Oils – These beard oils are made from a combination of different oils like jojoba, argan, coconut, almond, and avocado extracts to make them rich in nutrients and minerals.
Jelly-Like Beard Oil – Unlike regular beard oils, these have a very thick jelly-like consistency, which makes them last longer. Also, these oils have a far easier application process.
Specific Oils – These oils are specifically made to solve a particular problem like patchy beard, dandruff, loose hairs, or irregular growth. Mostly, these oils only contain a specific oil as their prime ingredient.
---
Ingredients used in a Beard Oil
Before selecting the best smelling beard oil for yourself, you need to consider which of the below-mentioned ingredients are necessary for you.

Argan Oil – Argan oil is one the most nutrient-rich oils, which is super beneficial for your skin and hair. It contains a lot of Vitamin E and Vitamin C.
Jojoba Oil – Jojoba oil is known for its moisturizing capabilities, and it also helps in fighting any kind of bacteria present in your beard hair and hair follicles.
Avocado Oil – Avocado oil is an edible oil, and it is used in various things ranging from cooking, lubrication, and cosmetics.
Almond Oil – Some beard oils also use almond oil as their primary material due to the rich mineral extracts it has. Almond oil also boosts the growth and treats patchy beard.
---
Reviews: Best Smelling Beard Oil
So, based on our research, We have compiled a list of the best Best Smelling Beard Oil you can buy. Just a quick word, we collect a very small amount of profit through every purchase that is made through the links mentioned below, without any kind of additional charges on you. That said, let's start with our list.
---
1
This beard oil is made from a combination of virgin argan jojoba gold and 6 plus hydrating oils.
It helps you to soften your beard regardless of your beard length or skin conditions.
All-natural and organic ingredients are used to make this beard oil.
The smell of this beard oil is very light and pleasant, and you can also feel honey essence in it.
The bottle of this beard oil is very compact, and it has a suction drop-instiller to apply the oil.
---
2
The smell of this beard oil is powerful due to the Viking extracts used in it.
The application time of this is very less, and it immediately starts its effect.
It has a ball rod cap making the application process super easy and straightforward.
It comes packaged in a beautiful amber glass bottle which is sturdy and compact.
This beard oil is completely vegan, and it doesn't contain any synthetic materials.
---
3
This beard helps to reduce dandruff and smoothen the rough ends in your beard.
It has an aromatic scent that will please the women around you.
The organic oil is made from combining hemp seeds with argan oil.
It is made from 100% natural ingredients and is free from any kind of parabens or sulfates.
This beard oil also has conditioning capabilities, which can lead to very soft hair.
---
4
The 2-ounce bottle holds a lot of beard oil, and it will last you for a very long time.
Made from light cedar and eucalyptus, this beard oil has a delightful smell.
It provides a decent amount of conditioning that cleans any dirt or rubble in your beard.
Due to the cedar extracts, it can effectively fight off any dandruff in the beard.
The smell of beard oil will last you for a long time because it is additionally scented.
---
5
The beard oil consists of the goodness of organic argan and jojoba oil.
It relieves you from any kind of itch caused by dust patches or shaving irregularities.
The main fragrance ingredient used in this beard oil is bay rum.
All the ingredients used in this beard oil are high quality and pure natural.
The bottle is also decent enough, and it also has a suction plucker for easy application.
---
6
The consistency of this beard oil is very jelly-like, which is unique and distinctive.
Due to the argan oil present in it, this beard oil can increase your beard's growth.
It is one of the few gelatin beard oil presents in the market currently.
This jelly beard oil will last twice as long when compared to any other beard oil.
The natural oils lubricate our hair follicles for better overall growth.
---
7
Here you get a variety pack of beard oils, all with different scents.
The oil contains only natural oils and scents from essential oils.
It moisturizes and smoothes your beard without feeling tacky.
The set is easy and ideal to use.
---
8
The Beard Oil has a fresh and invigorating scent.
It is moisturizing and contains high-grade oils only.
It is natural and ideal for dry to normal skins.
The oil is also available in a few options.
---
9
The ideal beard oil for all beard and skin types.
It has a lovely lemon and orange scent with natural aphrodisiacs.
Made in the heart of the USA by bearded veterans for luxury quality.
The beard oil is hydrating and softens your beard.
---
10
The Beard Oil comes in a 1 OZ dropper bottle.
It is natural and soothing for the skin and beard.
The smell is bourbon and sandalwood with natural oils.
It conditions and protects your beard.
---
Index Table: Top-Rated Smelling Beard Oil
---
---