Some of the links in this post are affiliate links. This means if you click on the link and purchase the item, I will receive an affiliate commission at no extra cost to you. All opinions remain my own.
You will get a clean and hydrated beard with the best beard shampoo for dandruff. Additionally, it will enhance your personality and keep you perfectly groomed every time. Moreover, you will get rid of that irritating itching and dry skin.
So, if you need to buy one for yourself, this article is the perfect guide for you. You will also learn about the benefits and ingredients the best product contains to show significant results.
---
---
Benefits of Beard Shampoo For Dandruff
Beard shampoo not only removes dandruff, but there are some more amazing benefits of using it regularly.

Hydrating & Moisturizing – The best beard wash will keep the Beard hydrated and improve the quality of your beard hair by removing itchiness and dandruff. Moreover, we also have this beard moisturizer as it offers the same benefits and doesn't let the hair as well as the skin beneath get dry and cause irritation.
Prevents Flaking – The face's sensitive skin doesn't get dry, unlike the other regular shampoo. It not only removes dandruff but also cleanses other dirt that enters the hair.
No itching – Since no dandruff or dirt particles are left in the Beard, there will no longer be any itching or irritation. The only result will be a soft and healthy beard.
Groomed Beard – Grooming is the inevitable outcome if you use the best anti-dandruff beard shampoo regularly. You will transform your looks completely and come across as a powerful personality.
---
Buying Considerations For Best Beard Shampoo for Dandruff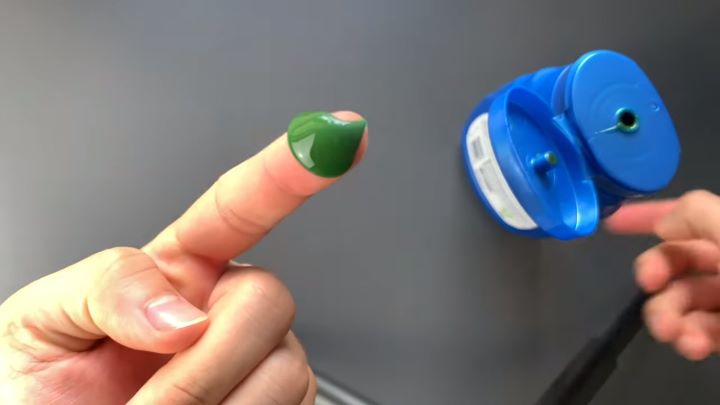 While buying a beard shampoo for dandruff treatment, look out for the following points to gain the product's best.

Natural Ingredients – Ensure that the product you buy contains all the natural ingredients and is free of all chemical-based substances, such as paraben and sulfates that can harm the skin and hair.
All Hair & Skin Types – Furthermore, try to go for the one suitable for all skin and hair types. This way, you will avoid the risk of whether the product suits you.
Scent – These shampoos are available in different fragrances. But the best shampoo for beard dandruff will be the one that provides you with a natural fragrance that doesn't interfere with your perfume.
Prevents Dryness – Most importantly, check out all the ingredients and eliminate the product that contains any such substance that can dry up the skin and root of the hair.
---
Essential Ingredients in Best Beard Shampoo for Dandruff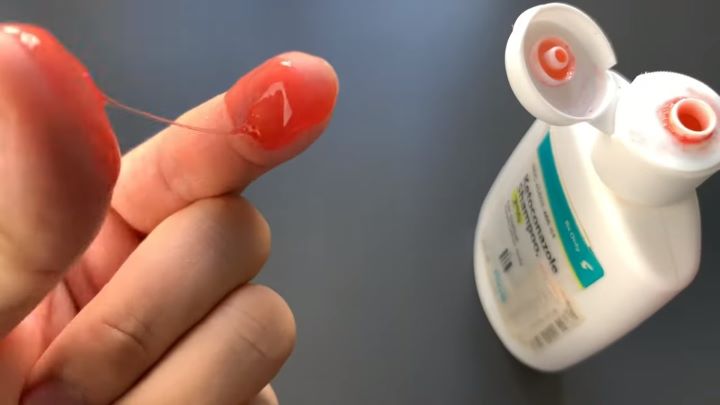 To effectively remove dandruff, ensure that the below-mentioned ingredients are present to cleanse and groom the Beard.

Aqua – Aqua provides a silky and smooth touch to the hair and, simultaneously, cleans and hydrates the roots of the Beard.
Argan Oil – Argan oil is the richest beard hair nourishing agent. Besides, it encourages healthy and shiny beard growth.
Glycerin – The best anti-dandruff beard shampoo contains glycerin, and t; therefore,is no chance that you will ever develop itching or dandruff in the Beard on the scalp. It helps in repairing damaged hair as well.
Aloe Vera – Naturally extracted Aloe vera is good for hydrating and conditioning hair. Moreover, it exfoliates the skin beneath and removes the dead skin.
---
How We Test and Score Beard Shampoo For Dandruff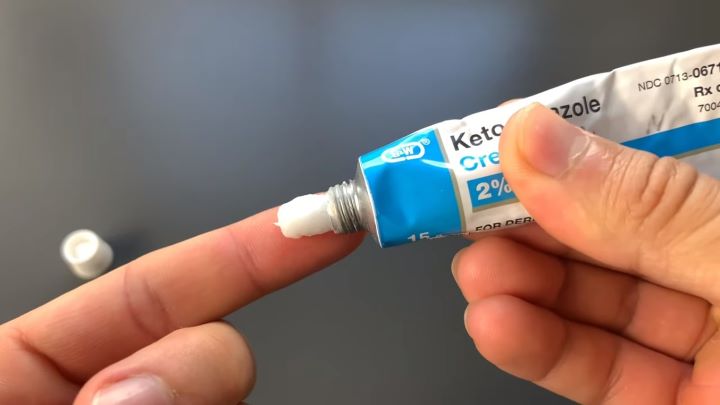 These reviews are based on intense research, analysis, and feedback from our experts and real users from different digital platforms.
We spent 19 hours trying, testing, and scoring these Beard Shampoo For Dandruff for different key parameters and then shortlisted the best products in the market, saving you time and effort.
We used the following parameters for our tests and analysis.
Nourishing – We researched how well the product treats scalp conditions, softens, and retains hair moisture while encouraging hair growth.
Flake-Free – We assessed how the product effectively eliminates flaky and scalp irritation, which leaves the user's skin fresh and moisturized.
Hydrating – We observed how the product helps treat dry skin and keep it moisturized, leaving the skin looking nourished and hydrated.
Non-Itchy – We analyzed how effectively the product work to fight or resist irritation.
Softness – We compared the level of softness of different products.
---
Frequently Asked Questions (FAQ) on Beard Shampoo For Dandruff
---
Reviews: Best Beard Shampoo For Dandruff
The below suggestions will help you choose the best beard wash for dandruff and give you a perfectly groomed beard. Apart from that, note that we may earn some commission every time you shop using the links on this page. However, you'll not be charged any extra.
We hope you love the beard shampoo for the dandruff we recommend!
So that you know, We may collect a share of sales or other compensation from the links on this page.

---
1
---
2
This beard shampoo from Okay is the most amazing one that cleanses and conditions the hair.
Most importantly, it is in high demand because it eliminates dandruff and dry skin on the face.
It is also suitable for all hair types and textures, whether rough or silky.
Besides, the shampoo contains castor oil and is sulfate and paraben-free,, promoting hair growth.
Moreover, it is suitable for scalp treatment and prevents hair from flaking and shedding.
| Rating Category | Weight % | Score |
| --- | --- | --- |
| Nourishing | 30% | 100 |
| Flake-Free | 25% | 95 |
| Hydrating | 20% | 90 |
| Non-Itchy | 15% | 95 |
| Softness | 10% | 95 |
| Total Score | 100% | 95.5 |
---
3
If the itchy and rough Beard has been troubling you for a long time, it's time to switch to this medicated beard shampoo.
This shampoo comprises 100% natural and organic ingredients, including organic coconut oil and rosemary scent.
After cleaning it with this shampoo, the beard removes all the dead skin and itchy patches on the skin.
Moreover, the shampoo is paraben and sulfate-free. Also, there are no foaming agents.
Lastly, it helps energize the skin under the Beard and clears the Beard's path to thrive.
| Rating Category | Weight % | Score |
| --- | --- | --- |
| Nourishing | 30% | 100 |
| Flake-Free | 25% | 95 |
| Hydrating | 20% | 90 |
| Non-Itchy | 15% | 90 |
| Softness | 10% | 95 |
| Total Score | 100% | 94.75 |
---
4
This shampoo is the perfect elimindandruff eliminatorits gentle formula for cleaning and hydrating the Beard.
Besides, as it removes all the dirt and cleanses the skin beneath, there is no itchiness and dandruff left behind.
Moreover, it has a fresh and masculine scent that adds to your charm and keeps the face glowing.
Not only does it cleanse the Beard beards the roots, but it also softens them by providing appropriate moisture.
It contains argan oil, one of the essential ingredients for beard growth and health.
---
5
This is the best beard dandruff shampoo because of its high-quality ingredients.
Moreover, it is an apple cider tonic-based beard shampoo perfect for sensitive skin and hair types.
It very efficiently helps you to get rid of the beard itch and dandruff and, at the same time promotes natural shine.
The best thing about this bar shampoo is that it doesn't contain any excess water and is absolutely paraben and sulfate-free.
It is also eco-friendly and comes in compact packaging to easily carry it anywhere.
---
6
This product from Mountaineering Brand is the best hydrating and cleansing shampoo with all-natural mild essential oils.
Unlike regular shampoos, this one will not strip away the natural oils alread skin and the Beard.
Since it doesn't contain harmful ingredients, you can use it regularly without worrying about affecting your beard quality.
Every time you use it, you will get a tangle-free, shiny and smooth Beard.
---
7
The Artnatural beard shampoo is natural and ideal for dandruff.
It is formulated to deal with different hair types, such as beards and mustaches.
The Tea Tree and added Jojoba oil are ideal for dandruff and itchy beards.
It also contains many other natural ingredients for softening your Beard.
---
8
The Zeus Beard shampoo is natural with a sandalwood scent.
Because it is moisturizing with Green Tea, it also helps with dandruff in your Beard.
It will soften a curly beard and keep it well moisturized.
Ideal for dry and itchy beards.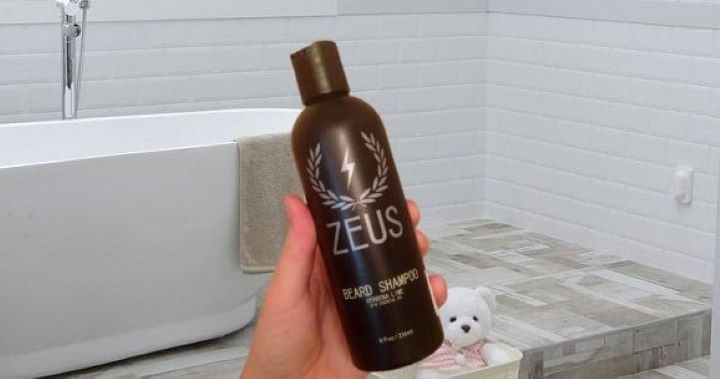 ---
9
Just for Men, beard wash is designed specifically for itchy and flaky beards.
It contains conditioning and soothing ingredients and will help to unclog pores.
It is one of the best beard dandruff shampoos, as it is moisturizing and calming.
It also contains soothing oatmeal and aloe.
---
10
My Perfect Goatee brings you their premium beard shampoo.
The formula is perfect for hydrating facial hair, stoppingtop fakes from dryness.
It contains soothing and softening agents for your Beard.
It will also enhance the growth of your Beard.
---
Index Table: Top-Rated Beard Shampoo For Dandruff
---
---