Shaving is a holy process for men. Getting rid of all the unwanted hair to get your manly looks to shine in front of the world. But to get that perfect shave, you need a good and reliable Shaving Bowl.
Ceramic Shaving Bowl is often considered the best-in-the-class due to the several advantages and features they have. And we have discussed some of them below to let you get the best Ceramic Shaving Bowl out there!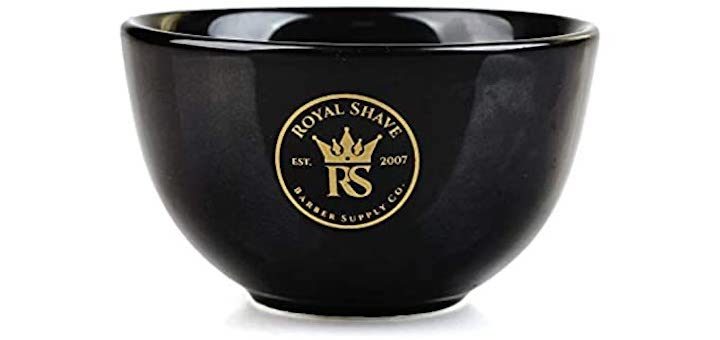 ---
Why Ceramic Shaving Bowl is considered the Best?
From excellent build quality to dazzling looks, there are many reasons why ceramic shaving bowls are considered the best in their class.

Elegant Looks – Ceramic is an overall beautiful element, and bowls made out of ceramic provide the same sophisticated and graceful looks.
Sturdy Quality – Ceramic shaving bowls are considered very sturdy and long-lasting as they don't get affected by water or any other factor that could diminish their looks and build.
Smooth Experience – Treading your brush through the ceramic finish is super easy and convenient, considering that the smooth nature of ceramic won't interfere with your brush flow.
Premium Touch – Ceramic bowls look and feel wonderful, and they would definitely increase the style quotient of your shaving cabinet.
---
Types of Ceramic Shaving Bowls
Handled – Some shaving bowls comes with a handle to increase your grip and handling, but some bowls don't include it.
Covered – If you like to store your shaving cream, then covered shaving bowls are for you. As they let you store your cream with a cover on top.
Compact – Some shaving bowls tend to be more compact in size than others as they are very easy to carry around.
Textured-Bottom – These ceramic shaving bowls consist of a textured bottom to provide more stability and smooth brush flow to create more lather.
---
Things to consider before buying a Ceramic Shaving Bowl
Size – If you like shaving more than twice a week, try going for a larger or covered shaving bowl as they let you create more lather in a single shave.
Preferred Finishing – Gloss and matte-finished ceramic shaving bowls look excellent in your bathroom cabinet, and if you like to show off your shaving set, then you can go for this one.
Looks – Ceramic Shaving bowls come in all kinds of shapes and designs ranging from traditional, cup-like, and even antique. You can choose one which matches your preference and personality
Color – This is also very distinctive, as you can find shaving bowls in almost any color. You can also match the color of your shaving bowl with your shaving set or even your bathroom cabinet
---
Reviews: Best Ceramic Shaving Bowl
So, based on our research, we have prepared a list of the best Ceramic Shaving Bowl you can get for yourself. Just a quick reminder, we do collect a very small sum from every purchase that goes through the links below, without any additional charges on you.
---
The bowl looks and feels premium due to its excellent material quality and color.
The size of the bowl is more than enough for a single shave.
The non-slip is really convenient, as it eases the bowl's handling.
A wide mouth and ceramic interior finish allow the brush to flow through the bowl easily.
---
2
The gloss finish gives the bowl an exquisite finish with dark black color.
This bowl comes with an easy-to-hold handle, which is very useful.
The base of the bowl is double-hardened, which helps in balancing and keeping the bowl stable.
Capacity and wide mouth let the bowl store enough shaving cream or foam for a single shave.
---
3
The wooden finish and floral design give this bowl an antique look.
The bowl itself is very compact, and you can easily carry it anywhere.
It can hold enough shaving foam/cream for up to two complete shaves, making it best in class.
This bowl is also certified to be dishwasher and microwave safe.
---
4
This bowl boasts an exquisite look with a white-lemon sandalwood finish all over it.
There is a slight woody scent in this bowl, giving it that premium touch.
It also has a ceramic cover so that you can store the shaving cream for the next shave.
The overall weight of this bowl is very less, despite the ceramic material used in it.
---
5
The shape of this bowl is superb, as the textured bottom lets you create a quick lather.
The finishing of the outer bowl is ceramic and matte black.
The golden branding gives this bowl a very classy and premium touch.
It can also be used as a soap bowl due to its universal design.
---
6
This ceramic bowl also comes with a badger brush and a shaving soap.
The quality of the bowl is excellent as it features a plush black color with a hefty handle.
Bowl itself is super lightweight and compact.
The brush that is included has a superb ceramic finishing that makes it easy to maneuver.
---
7
A coffee mug design ceramic shaving bowl that is easy to clean.
The Bowl is handmade and consists of ceramics.
It is effortless to clean and use.
An attractive and classy design for everyday use.
Ideal as agift.
---
8
The Koenig & Co is a ceramic shaving bowl with a grip handle and soap included.

A classic ceramic shaving bowl.
The shaving bowl and soap mug have a grip handle.
It comes boxed and is ideal as a gift.
---
9
The Bicrops Shaving Cream cup is easy to use and maintain.
A ceramic soap bowl for shaving.
The shaving bowl is durable and large in capacity.
It has a glazed outer wall and matt treated interior wall.
You will get an additional square towel as a gift.
---
10
The Qshave ceramic shave bowl is handmade and has a large and deep design.
The shaving bowl is available in a white or black color option.
It is durable and extra deep in design.
There is a large handle for comfortable handling,
Glazed with a smooth and waterproof glaze.
---
Index Table: Top-Rated Ceramic Shaving Bowl
---
---