Shaving bowls are one of the essentials in a man's bathroom cabinet. However, it is also one of the most underrated items, as well. Shaving bowls come in various built materials but go for a copper shaving bowl if you want the best.
The copper shaving bowls are incredibly well-built, and they make a thicker shaving foam. Being the experts, we made the perfect buying guide to choose the best copper shaving bowls for yourself.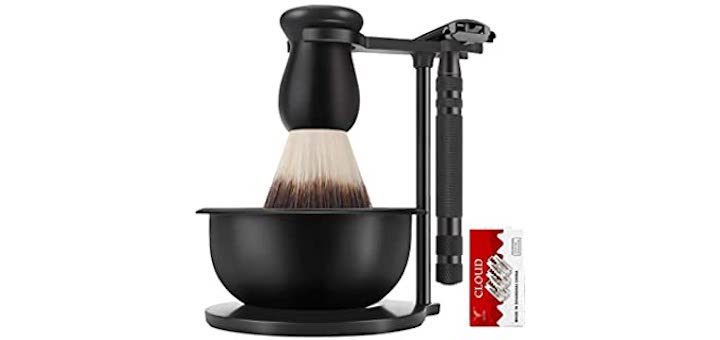 ---
Why Copper Shaving Bowls are the Best?
There are certain reasons why copper shaving bowls are listed as the best in the category, and we have listed some of them below

Well-built – Copper is a very durable metal to say the least. It can easily withstand any physical beating, and it lasts for an extremely long time.
Thicker Foam – These bowls allow a more swift brush movement, creating a thicker and healthy shaving foam.
Looks Good – Most of the copper shaving bowls available in the market have beautiful textures and designs on them.
---
Types of Copper Shaving Bowls
You can find Copper shaving bowls in many sizes and shapes, and to make your job easier, we have mentioned them below.

Cup-Shaped – These are the most popular types of shaving bowls. Their cup shave design allows you to store a lot of shaving gel at once.
Textured – Textured shaving bowls have these beautiful textures that look good, but they also provide many grips.
Plate-shaped – Plate-shaped bowls are more flat and wide when compared to a normal bowl.
---
Buying Considerations for Copper Shaving Bowl
You have to look out for certain factors when buying a shaving bowl. Some of the major factors are listed below.

Size – The shaving bowl's size should be directly proportional to your usage. If you shave two to three times a week, then consider buying a bigger shaving bowl for yourself.
Smoothness – Smoothness of a bowl helps in creating the foam. It is also the deciding factor in how long or how thick foam will be.
Depth – The shaving bowl's depth allows you to store more shaving foam at once. If you like saving the foam, go for a bowl with more depth and height.
---
Reviews: Best Copper Shaving Bowl
Our research has shortlisted the top six copper shaving bowls that you can get for yourself. Also, we collect a tiny sum of profit through every purchase that happens from the link mentioned below. That said, let's start our list.
---
It offers a complete shaving experience with a shaving bowl, razor, brush, and a metal stand.
The matte black copper shaving looks exquisite and well-built.
The inside of the bowl is perfectly curved to allow a smooth brush flow.
The stand that comes bundled with it is hefty and provides enough balance.
Due to its matte black color, this shaving set adds a lot of personality to your shaving counter.
---
2
This shaving bowl is engraved with ancient Hamam textures, and it looks amazing.
The bowl is vast, and it can store a lot of shaving cream at once.
The textured design also provides a good grip when you are holding the bowl upright.
The copper material in this shaving bowl allows for a better and thicker foam.
Despite its small footprint, this bowl is pretty easy to hold and maneuver around.
---
3
The deep-blue color theme on this shaving bowl looks stunning in person.
The Interior of the bowl consists of a spiral engraving that allows a better foam build-up.
Design and build quality are top-notch, as it is immune to any kind of scratches and dents from accidental slips.
The side-knob helps in having a better grip over the bowl.
Talking about the weight, this shaving bowl is exceptionally lightweight and easy to carry.
---
4
The bowl has a copper and white outlook that looks really good.
The small circle inside the bowl makes the foaming process much more manageable.
This shaving bowl has a more traditional look, and you can use it in the kitchen as well.
It has a slightly small base, but it doesn't affect the overall balance of the bowl.
The shaving bowl can store a lot of shaving cream.
---
5
Made out of zinc, this shaving bowl is exceptionally well built.
It is wide enough to store shaving foam for two to three shavings, which is considered excellent.
The shiny silver color gives this shaving bowl a very premium touch.
This shaving bowl is very sturdy, and it will not show any signs of wear and tear anytime soon.
It has a small hole in the center of the bowl, which balances and keeps it sturdy.
---
6
This cup-shaped bowl is made from pure copper and clay.
It can store plenty of shaving foam at once due to its vertical depth.
The hue-blue color makes it one of the unique shaving bowls in its genre.
The edges are double layered to stop any kind of mess while mixing.
Its smooth interior allows for a very gentle brush movement, thus creating a thicker shaving foam.
---
Index Table: Top-Rated Copper Shaving Bowls
---
---