Are you looking for the perfect shaving bowl?
Choose from the Best Shaving Bowl with a unique design and blend of material.
There are several materials, such as steel, stone, marble, and more to choose from.
Each material has a different appeal and design. Keep on reading to find which one is the best for you.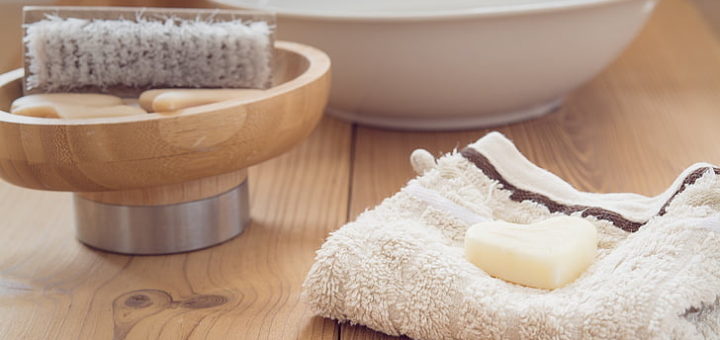 ---
Buying Considerations for Shaving Bowl
The shaving bowl has multiple uses and makes the shaving experience convenient. Here are some things to take note of while purchasing one.

Material – You may choose from chrome, steel, wood, ceramic, stone, and copper material. Besides, some bowls come in silicone food-grade material for safe use.
Size – Pick the bowl with a universal size that fits all soaps in it without worrying about its shape.
Purpose – Pick a small and collapsible bowl if you travel a lot. You may choose a bowl with a stand for easy storage. If you like collecting new shaving bowls, choose from vintage and ceramic sections
Design – You may choose from groovy, fine, lined, and hammered design. It ensures that there is enough friction to create lather.
---
Benefits Of A Shaving Bowl
A new shaving bowl will give you a nice shaving experience. Keep reading to learn more about the benefits.

Multi Use – You may use the bowl to store your soap, create a lather, and soak the brush inside for easy cleaning.
Heat Retention – The bowl's heat retaining properties will ensure the lather and water are at a comfortable temperature.
Storage Solution – A bowl with a lid will be a great help while traveling as it will store all your shaving essentials.
Quick Lather – Each time, the brush will create a good amount of lather without working too hard.
---
Features Of A Good Shaving Bowl
Pick a bowl in an easy-to-clean material. Here's a list of some features that make up for a good shaving bowl.

Groovy – The bowl should have fine grooves in texture to build rich and soft foam.
Insulated – See that the material has enough insulating layers to warm the foam and water for longer.
Lid – Choose a bowl with a lid so that it can protect your shaving soap from dirt and dust.
Volume – The shaving bowl volume should be enough for lather. Also, the bowl should fit into the palm for an easy shave.
---
Reviews: Best Shaving Bowl
We have listed some of the Best Shaving Bowl with their features and different materials to choose from. We'd also like to inform you we shall be earning a small commission with every purchase made through the article's links.
---
1
Consider the Royal Shave ceramic shaving bowl in white color and blue detailing.
It has an elegant design and comes with a vegetable shaving soap.
The design of the bowl allows a thick and creamy foam for smooth shaving.
Moreover, the lid on the bowl keeps the soap from getting dirty after use.
The soap has a refreshing, woody scent with notes of citrus to give a pleasurable shaving experience.
---
2
Get the QSHAVE shaving bowl if you are looking for a stainless steel bowl in a silver finish.
The bowl comes with a bowl that will keep the content inside it clean and dirt-free.
This bowl is compatible in size with all the major shaving soaps.
Moreover, the stainless steel material is highly durable and is easy to clean.
You may wipe the bowl with a damp cloth to retain its silvery finish.
---
3
The Parker Safety hand-carved bowl in mango wood has a classic design.
Its material is grainy and gives a honey shade to the exterior.
The wooden material has a varnish over the surface for it to last long.
This bowl has a grainy texture to form thick and soft foam for shaving.
The handmade design of the bowl makes it a unique piece to have in your shaving collection.
---
4
Consider the WOLFLAND vintage shaving bowl in a pottery design.
It is ideal for creating a whipped lather with its textured finish for an effortless shave.
Besides, the finish of the bowl creates friction and prevents it from slipping.
The material is lead-free and food-safe to ensure it can withstand high temperatures.
Each bowl is created with a blend of modern tools and traditional craftsmanship.
---
5
The ACRIMAX shaving bowl comes in a deluxe chrome material and finish.
It also has a stand to keep the bowl and brush in one place while shaving.
The shaving bowl has an insulated three-layer structure to keep the water warm.
Its vacuum seal keeps the shaving lather warm and comfortable throughout the shave.
Moreover, it has a smooth surface for easy cleaning after each use.
---
6
Get the CHARMMAN marble shaving bowl in a white matte finish.
The bowl has a micro-ridge surface and groove design to ensure a good lather.
To retain the natural marble effect, the surface is not polished from the outside.
It has heat-retaining properties to keep the water at a comfortably warm temperature.
The bowl is large enough to work a good amount of lather but small enough to fit into your hands.
---
7
This CHARMMAN shaving bowl has a granite stone material.
It is crafted with hand-grinding to give a unique look to the bowl.
Moreover, the small ridges and grooves on the interior surface help in creating a foamy lather.
Granite material makes the bowl long-lasting for extended use.
The bowl will make a good gift for your husband, brother, and father.
---
8
Pick this Pacific Shaving Company travel-friendly mug if you are always on the go.
It has a silicone material with a collapsible design to require less space while traveling.
The material is food-grade and microwave safe for convenient use.
Moreover, you may clean the bowl in the dishwasher for quick foam removal.
The bowl has insulation to retain the warm temperature of foam and water.
---
9
The Alchemade copper shaving bowl has a unique design with a white exterior and copper interior.
It has a hammered design which gives it an antique look.
The material used is food-grade to ensure it is safe to use.
Moreover, it has a natural luster and coated with lacquer to retain the shine.
It is easy to clean and does not form permanent watermarks on the surface.
---
Index Table: Top Rated Shaving Bowls
---
---