Shaving legs every day may be a hassle for many people. Using the Best Epilator For Legs may give you smooth legs for days within a few minutes.
An epilator will be a significant investment in the long run as you will no longer need any other hair removal supplies.
---
Reviews: Best Epilator For Legs
We have listed some of the Best Epilators For Legs with their features for you to choose from. Also, we'd like to inform you that we shall earn a small commission with every purchase made through the links in the article.
We hope you love the products we recommend!
So that you know, We may collect a share of sales or other compensation from the links on this page.
---
1
---
2
The Brookstone precision rotary epilator has powerful tweezers to remove the hair for long-lasting smoothness.
It has tweezer discs that rotate efficiently to remove the smallest hair from the legs.
The mechanical hair removal method grips the hair and pulls them out in seconds to be less painful.
Also, it has an LED light to reveal the small hair on the legs for complete removal.
Moreover, the ergonomic handle of the epilator ensures you have maximum control in removing the hair.
---
3
Consider getting the Braun Silk Epil epilator for gentle hair removal.
Its gentle hair epilation mechanism is ideal if your skin is susceptible to bumps.
This epilator works wet and dry so that you may use it at your convenience.
The smart sensing technology of the epilator guides it around the skin to remove hair with precision.
It has a twin speed that removes hair in a single stroke so that you may choose the most comfortable one for your skin and hair type.
---
4
Pick this Remington purple and white deluxe epilator for smooth hairless legs for weeks.
It comes with 40 tweezers to cover a large area in a single stroke to remove hair quickly.
Additionally, it has a detail-light to see small and thin hair for removal.
The epilator is rechargeable and can be used in a cordless manner. Besides, it has a low power indicator to notify about the battery.
Moreover, it comes with additional aloe vera caps to give a massaging effect to your skin.
---
5
Another addition from Braun.
This is their heavy-weight full set Silk-Epil 9 series.
The epilator comes with a facial hair removal head, Trimmer, shaver, and Epilator Head.
Ir can also be used wet or dry.
The smart light helps you enjoy a more thorough epilation experience.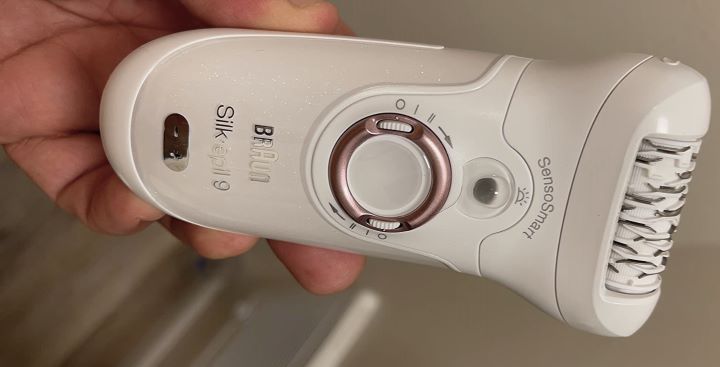 ---
6
Get this portable and compact Keda epilator in a pink and white body.
It has a fast eighteen-tweezer mechanism to grab the smallest hair from the legs.
The two-speed settings ensure you have an option to reduce pain and discomfort in the skin.
Additionally, the epilator has an LED light to indicate small hair to avoid missing spots.
The uprooting acting of the epilator will leave your skin smooth for longer and cause no darkness in the skin.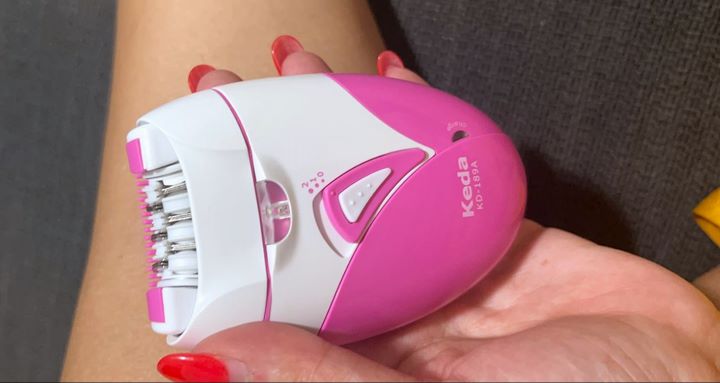 ---
7
Braun is one of the best brands to invest in when it comes to epilators.
The Silk-Epil 3 is their smaller design that easily travels size and is compact.
It is gentle and the ideal design for beginners.
The smart light technology ensures that the finest hairs are revealed and not missed.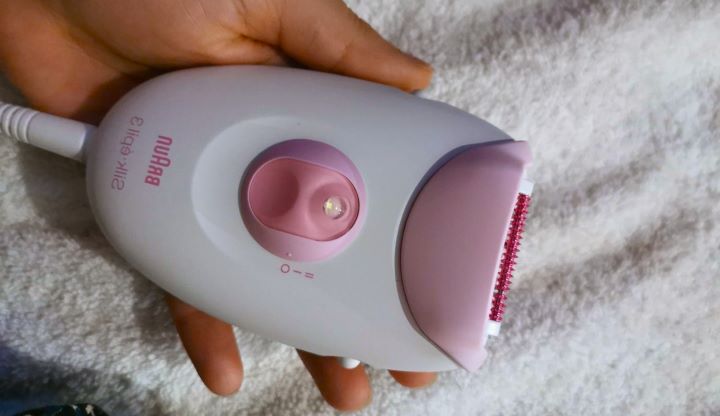 ---
8
The Epilady is ideal for all skin types and has two operating speeds.
It is very easy to use, clean, and maintain.
Both men and women can use the Epilady for legs, arms, underarms, and the bikini area.
It has different speed settings as well.
---
9
The Philips Beauty Epilator is a full kit.
The kit includes an epilator head, trimmer, pedicure, and body exfoliator head.
There is also a full cap and delicate area cap for the epilator head.
The built-in light helps you to see every hair.
Furthermore, it can be used wet or dry.
---
Buying Considerations For the Best Epilators For Legs

Epilating legs and arms is a better way to remove hair as it removes it from its roots. Here are some things to consider while purchasing an epilator.

Tweezers – The number of tweezers impacts the hair removal capacity of the epilator. Several tweezer options, such as eighteen, twenty, fifty, and seventy, to choose from, which may depend upon your hair type.
Head Extension – You may choose extensions such as sensitive skin, massaging, and low-pain to customize the use.
Speed Setting – Most of the epilators come with two to three-speed settings. The lowest speed is usually less painful.
Cord – You may choose from corded or cordless epilators. A cordless one is more compact and portable. On the other hand, a corded one does not require a charge.
---
Benefits Of An Epilator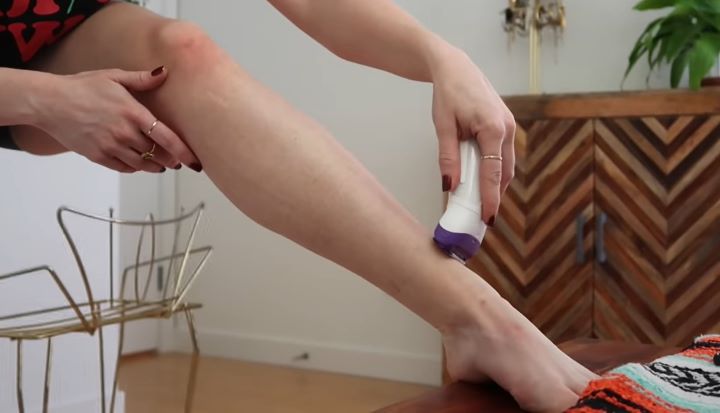 Epilators will considerably reduce the time you spend removing hair. We have listed below some benefits of using an epilator.

Low Pain – Epilation is a less painful method than waxing and tweezing.
No-Mess – You do not need to use gels or wax to remove the hair with an epilator. It works best on dry skin.
Convenient – An epilator is easy to use as you may use it anytime and anywhere with a rechargeable function.
Long-Lasting – Removal of hair from the roots will ensure your legs stay smooth for longer.
---
Features Of Leg Epilators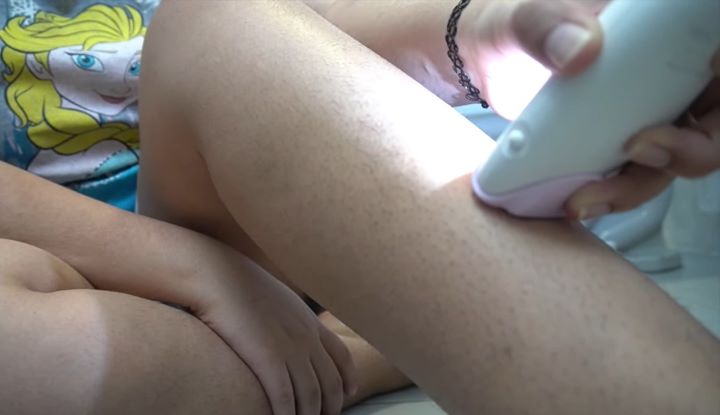 Look for a reliable brand so that the epilator will be a good build and last long. Here are some features of a good epilator.

Water-Proof – Ensure that the epilator is water-proof to use under running water and sanitize it.
Lightweight – The device should be compact and lightweight to be portable while traveling.
Ergonomic – See that the body of the epilator has an ergonomic design for a comfortable and controlled grip.
Easy Clean – It should have a removable head for an easy cleaning and removal of hair.
---
Index Table: Top-Rated Best Epilator For Legs
---
---