The best epilator for pubic hair will efficiently remove the hair from its root, resulting in smooth and supple skin. Also, it is a great investment, as you spend money once and reap its benefits for years.
You may browse through the top-of-the-line products we have compiled for you. You can pick one that best suits your grooming needs with the features and additional info listed.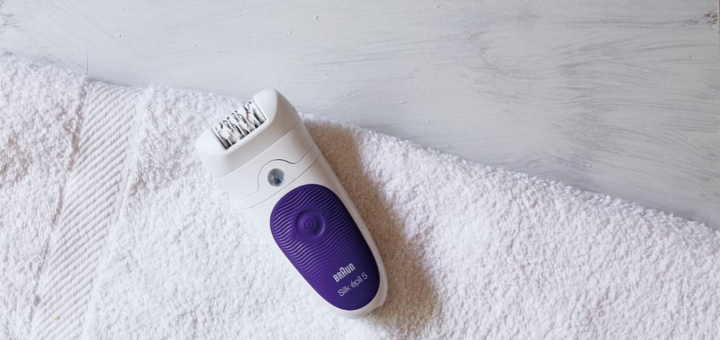 ---
---
Reviews: Best Epilator for Pubic Hair
We have cataloged some of the best epilators for pubic hair, with their features for you to choose from. Also, we will earn a small profit with each buy through the links on this page.
We hope you love the products we recommend!
We may collect a share of sales or other compensation from the links on this page.
---
1
According to the IPI Institute in Stuttgart, Braun's epilator is the most efficient for external use. Besides, an independent study at the IPI Institute in March 2013 found their device to be gentle on the skin.
Their epilator is equipped to work both in the shower and outside, as the product is cordless.
Plus, the cordless feature makes the epilator super efficient to use and travel-friendly.
Braun claims it is virtually painless if the product is regularly used, making it one of the best epilators for pubic hair.
The epilator comes with a bonus of a bikini trimmer for a close and intimate shaving experience.
---
2
The intuitive usage angle of the Philips Epilator Series 8000 makes it easier to remove shorter hairs, meaning you spend less time waiting for your body hair to grow back.
With the built-in light, you can see every hair that needs removal.
Plus, the ceramic disks are uniquely micro-ridged so that they will grab short hairs as tiny as 0.5mm.
This Philips epilator also gives a 40-minute cordless use time with a rapid charge.
---
3
The titanium alloy cutter head on this facial hair remover is quite resistant to wear and corrosion.
The electric shaver is suitable for allergy-prone skin, making it the best epilator for sensitive skin.
It is also an excellent hair removal tool for wet and dry hair.
The epilator's nine rotating tweezers rapidly pull out hairs from the root, making it the best painless epilator option on the market.
Another of the epilator's positive features is that it is lightweight and portable. It also comes in an easy-to-carry pouch.
---
4
The E-Conoro hair removal kit includes two heads, one for the body and legs and another for the facial and other minute hairs.
Moreover, this appliance takes your beauty routine to the next level with its 30 tweezers. It quickly and effectively removes hair from the root.
The hair remover has a unique design that allows it to be used on the contours of your body and remove even short hairs as small as 0.5mm.
It is ideal for underarms, bikini lines, upper lip/chin areas, or legs and is the best epilator for pubic hair.
---
5
Panasonic's epilator kit includes five different snap-on heads: a sensitive skin epilator cap, a gentle epilator cap, a pop-up precision trimmer, and a bikini comb head.
Perhaps it is the best epilator for pubic hair, as its tweezers are hypoallergenic and better at hair removal than waxing.
Great for hard-to-reach areas with its 90-degree pivotal epilator head. It is designed to glide along the contours of your body for a close and clean shave.
Therefore, this product is a great option for a Brazilian trim.
---
6
Available with two interchangeable heads, an epilator, and a lady shaver. Both the snap-on heads can be washed after use.
With IPX5 waterproof technology, the Hangsun epilator can be used under running water, which can help reduce pain caused while using the device.
The Hangsun F270 epilator is a remarkable device that can remove superfine hairs from the root and help achieve smooth and supple skin.
The device has two-speed modes, a safety lock, and a year-long warranty.
---
What's the Best Way to Remove Pubic Hair?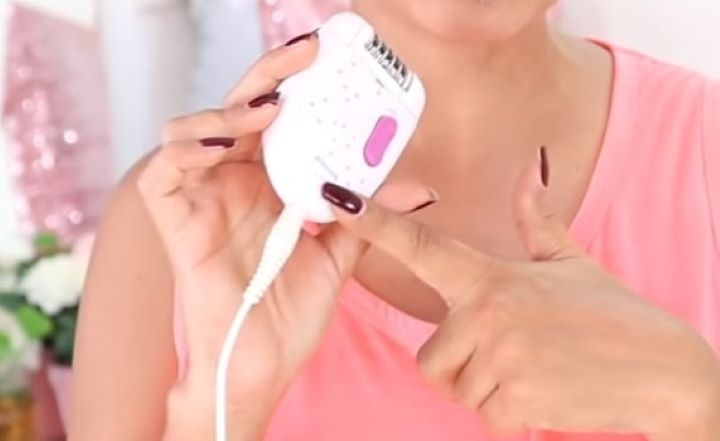 Nowadays, multiple options exist to get rid of pubic hair at home safely. Could you find out which suits you best?

Trimming – Using a trimmer is most suitable for people trying to keep their pubic hair well-groomed. It can be achieved using either a trimmer or a pair of scissors.
Shaving – Perhaps one of the most popular options. Shaving is painless as it removes hair from the skin's surface, not the root.
Waxing – One can purchase a waxing strip or the whole kit and get started. The waxing process can be painful as it removes the hairs from the follicles. But it does keep you hairless for the longest.
Tweezing – Using a tweezer is apt when removing small amounts of hair, as this is less invasive than other hair removal methods. Besides, an epilator works on the same mechanism.
---
Is Epilator Good for Brazilian?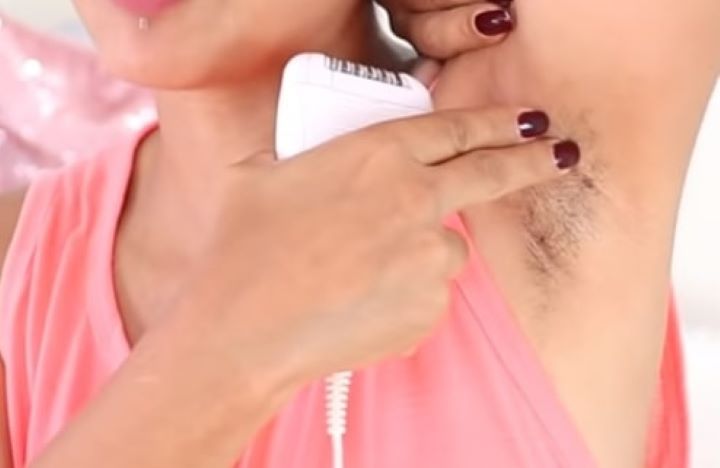 Getting a Brazilian wax can be costly and painful, too; here are reasons why using an epilator is the better choice.

Sensitivity – Epilators are a great option for sensitive skin, as they don't cause any redness or irritation, unlike waxing.
Painless – The bikini area is quite sensitive, and waxing can be very painful. However, using an epilator is relatively painless.
Cost Effective – Investing in the best epilator for pubic hair can be very cost-effective as you can use it repeatedly after a one-time purchase.
---
Buying Considerations for a Good Epilator

The best epilator for pubic hair will have the right feature combinations to make all the difference in the product's overall experience.

Number of Tweezers – An epilator with more tweezers will be considerably more efficient, covering more skin and taking less time.
Speed Settings – Different parts of the body require varying speeds for the best results. High speed is needed when using the epilator on broad, stiff surfaces like thighs and arms. On the other hand, a lower speed works better for the bikini area and underarms.
Attachments – Good-quality epilators come with multiple snap-on heads or caps with individual purposes. These can help achieve a cleaner finish and even reduce pain.
Dry and Wet – Dry epilators can only be used on dry skin; however, wet epilators are usable in the shower or bathtubs. Although a bit on the expensive end, wet epilators are ideal for sensitive skin types.
---
Index Table: Top-Rated Epilator for Pubic Hair
---
---