We all know the struggle of having to pluck your eyebrows, and it can be a tedious process. But what if there was an easier way? There is! We've found the best epilator for eyebrows that will save you time and make your brows look great in no time flat.
Also, we have shared amazing details like buying considerations, epilators vs. trimmers, and how to tame your brows with them to make things easy for you.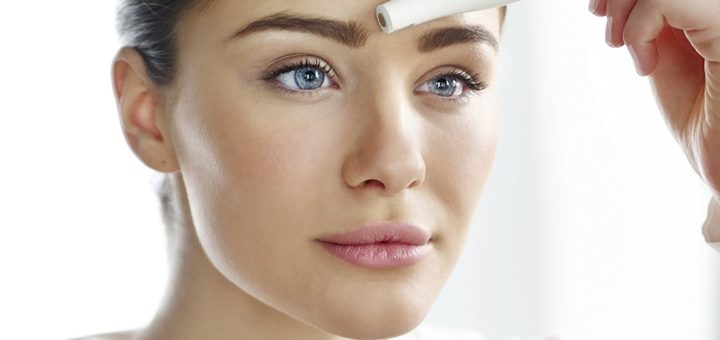 ---
Eyebrow Trimmer vs Epilator
Wonder what the difference is between these closely related hair removal tools. Check this out!

Working – A trimmer cuts the hair from close to the skin while epilators pluck the hair out from its root.
Results – An epilator usually gives 4-5 weeks of clean and smooth skin. However, with trimmers or even shavers, the hair grows back in only a couple of days.
Safety – Trimmers and Shavers have blades that can cause nicks and cuts anytime. They might also not be safe to use on all skin types. However, epilators have tweezers that hold onto tiny hairs and pull them off the skin.
Pain Level – Epilation can be a little pain compared to trimming when the hair is pulled out.
---
How to Use Eyebrow Epilator?
E=Using an epilator for your eyebrows is very simple and easy. Here's what you need to do.

Read Instructions – While we have listed below the basic instructions for using an epilator on your eyebrows, it is advised to read the instructions you receive with the product. This is important as different epilators might have different ways of functioning.
Attachments – Make sure you have attached the correct head of the trimmer that's suitable for the brows.
Angle – Hold the epilator at a 90-degree angle from your skin surface, and start moving it in the direction of the hair.
Glide – Now slowly glide it over your skin where you wish to remove the hair from your eyebrows. Go slow and steady unless you get comfortable and used to it. Also, there's no need to press it too hard against the skin.
---
How to Buy the Best Epilator for Eyebrows?
Do check the following details before making your purchase for an eyebrow epilator.

Grip and Size – Ideally, you must go for an epilator that you feel comfortable holding and operating. This is often ignored, but unless you have a comfortable grip over the product, you will not be able to have precision over the eyebrow shape.
Speed Settings – See that the epilator has multiple speed settings. This will ensure that you get the time to work on your brows if you are a newbie. Or, if you are a pro, you must be able to speed things up.
Accessories – The more and quality accessories you get with the epilator, the better it is. This will ensure the versatility of the epilation process.
Type – Lastly, epilators are of different types – corded, wireless, chargeable, battery-operated, etc. So make sure to check this out and choose what is most convenient for you.
---
Reviews: Best Epilator for Eyebrows
Have a look at the best epilators for eyebrows we have shortlisted for you. Also, this page has affiliate links.
---
1
The famous Flawless eyebrow epilator is manufactured by the Finishing Touch Lumina brand and is an original product.
It is rechargeable, portable, and discreet with an 18K Gold-Plated body.
This one specifically comes in a cool Persian blue color and effortlessly removes all the peach fuzz on your face, from eyebrows to upper lips, to cheeks as well.
It is also hypoallergenic and recommended by many Dermatologists across the globe.
---
2
Braun is one of the leading hair removal products brands.
It surely stands to its name with this cool facial epilator as well, which removes 4x shorter hair than waxing.
The Braun eyebrow epilator also comes with a cleansing brush that deep cleans your skin after an epilation session.
The device is cordless and rechargeable and has a cap to protect the heads.
The best part about this epilator is that it is dermatologically tested to be suitable for sensitive skin on a daily basis.
---
3
The blades of Dermaflash have been specifically designed to work on the soft and fluffy hair that grows on a woman's face.
It is easy to use with a three-step process – prep, flash and soothe.
Besides, it has been ergonomically designed to fit in your palm with ease.
Moreover, this epilator is painless and effortless and also exfoliates the skin to give you a beautiful natural glow.
With a few uses, you may notice a visible change on your skin, and your makeup and skin products will work better than ever.
---
4
Powered by 1/3″ precision trimmers, Philips brings a great solution to tame messy brows.
It is safe for all skin types and works great on sensitive areas like the lips, forehead, and cheeks as well.
Then click on comb attachment makes it convenient to shape the brows before epilating them.
As a bonus, you will also get a 1″ trimming head that works great for removing hair on smaller areas like hands, knees, etc.
The best part is that you can easily carry it on your trips in the safe pouch it comes with.
Also, the eyebrow epilator Philips is cordless, providing comfortable use.
---
Index Table: Top-Rated Epilator for Eyebrows
---
---