Epilating is an effective and affordable way to remove hair from your face and body with a mechanical device.
However, epilating can be painful for some, and this is where the best numbing cream for epilation comes in handy.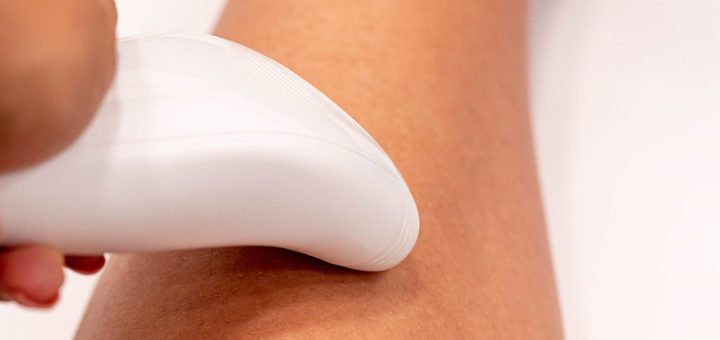 ---
Epilation as Hair Removal and Its Benefits
With so many hair removal techniques today, such as waxing, laser, hair removal creams, and even sugaring, I find epilation to be one of the most affordable and cost-effective.
A good quality epilator can be just as effective as waxing and even laser treatments over the long run, with good results that are very affordable.
However, an epilator should only be used on a certain body area and is not meant for very thick and coarse patches of hair.
Let me be frank, epilating is painful as it is a process whereby many small tweezers in the epilator machines rip out several hairs on your body.
I have an epilator and have grown used to the reasonably painful process, but I would recommend a numbing cream for those who are more sensitive.
Firstly here are a few reasons why Epilation may be a good hair removal method;

Affordable – One of the main reasons why epilation is the best hair removal method is because it is the most affordable. You will need to send and invest a bit into a good quality epilator, and believe me,, you need a more expensive, high-quality epilator. But that is the end of it. Besides electricity use for charging or operating the epilator, you can enjoy quite a few years of effective hair removal without paying a cent. Waxing, Lazer, hair removal cream, and even shaving have a recurring cost, which you will not have with a good quality epilator.
Effective – I can personally vouch that a good quality epilator, and I do stress this, a good quality brand epilator, is very effective, sometimes even more effective than other hair removal methods. I have even had to return to my trusted epilator after a wax session to remove leftover hairs, another great benefit of an epilator.
Always On hand – An epilator does not require wax appointments, trips to the store, or anything else but charging or an electrical outlet to operate, and you can enjoy easy hair removal in the comfort of your own home at any time you need it.
Corded or Cordless Options – Epilators for public hair come in corded or cordless rechargeable options, both are effective and good quality; however, the cordless designs are just a tad more convenient.
---
Why You May Need Numbing Cream for Epilation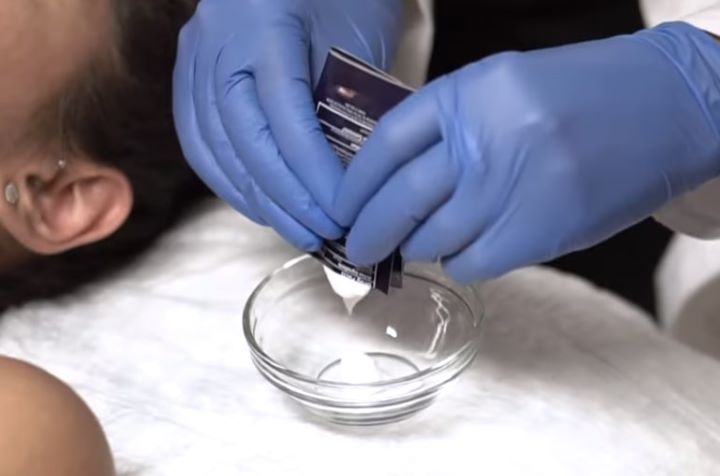 Well, all in all, I suppose you have tried epilation and found it quite painful.
Epilation is a bit more painful than waxing and laser because the process is slower.
Epilation is a process where many small tweezers rip out hairs, root and all, and a number of them at a time.
It rips out much smaller amounts than waxing but larger amounts than lazer, where each hair follicle is lasered.
The feeling is much different than waxing or lazer. Take a tweezer, pull out a hair or two, and then multiply this by about ten or twenty at a time to get an idea.
So, yes, for some of us a numbing cream cuts the Pain, but for others, the Pain is easily handled.
All in all, a numbing cream will help at first, but with time, you get used to epilation, and it becomes a breeze as a hair removal method.
I will end by saying in my experience, trying various hair removal methods, besides hair removal cream, epilation is the most painful.
---
Features of a Good Numbing Cream for Epilation
Epilation can be a painful experience, especially for beginners. A numbing cream can easily remove the Pain to make the experience easier.
It would help if you looked for the following features in a good numbing cream;

Numbing Cream According to Purpose – You get different numbing creams, such as numbing creams for tattoos, numbing creams for waxing, epilation, and lazer. Make sure that you get the right kind. A good numbing cream for waxing should also be quite effective for epilation.
Ingredients – Make sure that the numbing cream contains the right ingredients to be effective and that you get a good quality numbing cream from a reliable source. You get natural Numbing creams that contain ingredients such as Arnica, menthol, and hemp, and the popular synthetic numbing cream which usually contains Lidocaine, a topical anesthetic, at a 55 ratio.
Get Expert Advice – I recommend getting advice from Your doctor or pharmacist on what the best options of numbing creams are for epilation before you make your choice.
Easily Available Numbing Creams – It is also better to get numbing creams that are easily available and that are not rare to search for should your need a refill. Make sure that it is a well-known brand and that there are enough retailers or online retailers that stock the numbing cream.
---
How We Test and Score Numbing Cream for Epilation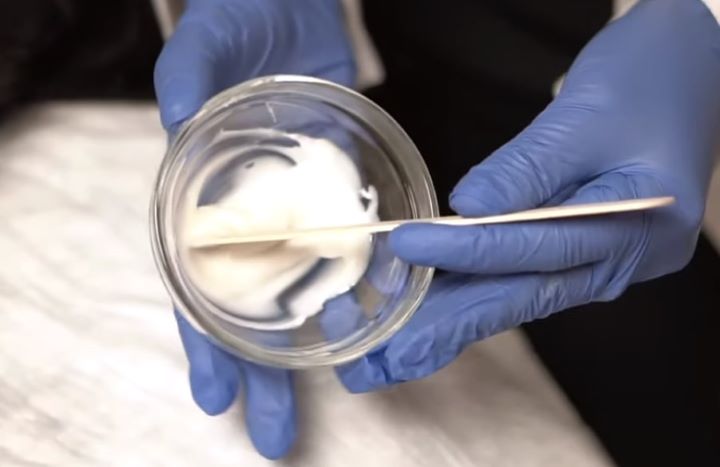 These reviews are based on intense research, analysis, and feedback from our experts and real users from different digital platforms.
We spent 22 hours trying, testing, and scoring these Numbing Cream for Epilation for different key parameters and then shortlisted the best products in the market, saving you time and effort.
We used the following parameters for our tests and analysis.
Prevent Pain – We checked how extremely effective the product is at soothing skin and minimizing Pain before hair removal.
Non-Irritating – We observed how useful the product lessen irritation when applied to the skin.
Hydrating – We observed how the product helps treat dry skin and keep it moisturized, leaving the skin looking nourished and hydrated.
Packaging – We checked how outstanding the packaging would protect the product from bacteria and other things.
Price – We checked the products' affordability having good quality.
---
Frequently Asked Questions (FAQ) About Numbing Cream for Epilation
Does numbing cream work for hair removal?
Using a numbing cream before hair removal can help reduce Pain. It can be used anywhere except near your eyes. But before applying, make sure your skin is clean and dry to avoid discomfort.

---

Is numbing cream safe?
Numbing cream is generally considered to be quite safe. Many people have not experienced any serious side effects when using this cream.

---

How do you remove numbing cream?
The numbing cream should be on for 15 to 20 minutes to achieve the best result. Before the procedure, ensure the cream is fully removed, and the skin is cleansed with rubbing alcohol.

---

Does epilator darken skin?
They will give you flawless skin if you remove all hair from the root. After using an epilator, you will never develop dark skin. They will offer you a healthy glow.

---
---
Reviews: The Best Numbing Cream for Epilation
To help you in your journey to finding the best numbing creams, we have thoroughly researched and listed some of the best numbing creams that will work well for epilation;
We hope you love the numbing cream for epilation we recommend!
So that you know, We may collect a share of sales or other compensation from the links on this page.

---
1
This is a K-Y numbing cream that contains LidocaiLidocaineream offers maximum strength numbing for a variety of purposes.
You will enjoy completely pain-free epilation or even waxing.
It has soothing and hydrating ingredients that will not irritate your skin.
Pros
Reduce Pain.
Versatility.
Soothing.
Cons
Not Suitable for All Skin Type.
| Rating Category | Weight % | Score |
| --- | --- | --- |
| Prevent Pain | 25% | 100 |
| Non-Irritating | 25% | 100 |
| Hydrating | 20% | 95 |
| Packaging | 15% | 90 |
| Price | 15% | 95 |
| Total Score | 100% | 96.75 |
---
2
The Numbskin Numbing cream is an absolute favorite, especially for epilation.
It contains 5% lidocaine, which will numb your skin completely.
The numbing cream is safe and easy to apply.
Ideal for epilation as well as waxing and other purposes.
Pros
Pain Free.
Low Cost.
Hydrating.
Cons
Not Suitable for All Skin Type.
| Rating Category | Weight % | Score |
| --- | --- | --- |
| Prevent Pain | 25% | 100 |
| Non-Irritating | 25% | 95 |
| Hydrating | 20% | 95 |
| Packaging | 15% | 90 |
| Price | 15% | 95 |
| Total Score | 100% | 95.5 |
---
3
Topicane is also a Lidocaine Numbing dream.
As you will see, this is a rectal gel cream. However, it works wonders for epilation or waxing under the arms or the bikini area.
The cream is a clear gel.
It is safe to use and non-irritating to the skin.
Pros
Lubricating.
Easy to Use and Apply .
Non-Irritating.
Cons
Not Suitable for Daily Use.
| Rating Category | Weight % | Score |
| --- | --- | --- |
| Prevent Pain | 25% | 100 |
| Non-Irritating | 25% | 95 |
| Hydrating | 20% | 95 |
| Packaging | 15% | 90 |
| Price | 15% | 90 |
| Total Score | 100% | 94.75 |
---
4
The Deeveeant numbing cream is an alternative for people who do not want a lidocaine-based numbing cream.
It is ideal for lazer hair removal, tattoos, Epilation, and waxing.
The numbing cream contains botanicals and natural agents that are soothing to the skin rather than LidocainLidocaine very effective and lasts up to two hours.
---
5
This is a Pre-Wax or epilation topical spray from GiGi.
A spray-on numbing cream is much easier to use and has less messy or fuss.
It contains LidocaiLidocaine form with 4%.
There are skin-soothing ingredients infused into the spray.
---
Index Table: Top Rated Numbing Cream for Epilation
---
---