Some of the links in this post are affiliate links. This means if you click on the link and purchase the item, I will receive an affiliate commission at no extra cost to you. All opinions remain my own.
If you have a hectic schedule and little time to shop around for grooming accessories and products, then a Shave Club is just what you need.
There are many different Shave Clubs that you can join; I have done a few reviews on the top-rated Shave Clubs that exist today in this article for you to look over.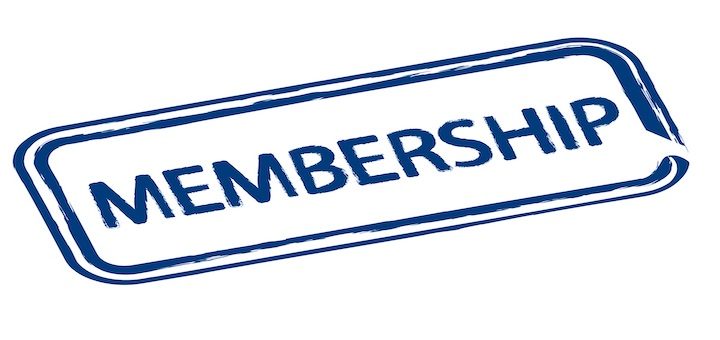 ---
---
How Does a Shave Club Work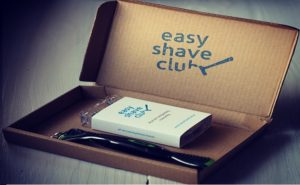 Your Shave Club essentially takes the hassle out of buying shaving and other grooming accessories and the guesswork on when to buy new razors.
A Shave Club is a company that specializes in shaving products and accessories, which they get from top manufacturers.
When you subscribe to a Shave Club, you will receive a package with shaving products and accessories delivered to your door every month or on the time basis that you require.
A Shave Club will send you the razor type of your choice, and your regularly required razor blades, as you stipulate, along with all your other shaving products, such as shaving creams and oils, aftershave, and exfoliators.
You can choose between different packages, such as, for example, a basic package, a classic package, or a luxury package, according to your requirements.
Some Shaving Clubs even allow you to build your package. Shaving Clubs likewise offer you other grooming products such as healthcare, facial care, deodorant, colognes, and body and intimate products for men.
All in All, a Shave Club can save you time, money, and frustration by delivering what you need exactly when you need it at your door.
---
Some of the Best Shave Clubs & Their Razors
I have done some thorough research to provide you with an accurate and informative review and details on some of the best Shave Clubs that are operating today;
In this review, we will be concentrating mainly on the Razors and Blade replacements;
The Dollar Shave Club
The Dollar Shave Club allows you to choose your delivery frequency, whether twice, thrice, or even once a month.
They discount when you purchase more products with your Shaving Set and offer grooming products such as facial care, oral care, wipes, shower products, cologne, and a handy traveling toiletry bag.
You can purchase a once-off starter set with everything you need to shave, including your shaving butter, razor, and razor blade cartridges.
Regarding Cartridges, you can choose between the Humble Two-blade set, the X4 set with four blades, or the Executive, which has six blades per cartridge.
Review Dollar Shave Club Humble Set
Razor and Cartridges used is the Humble Twin Cartridge Razor Blade
Price, including shipment, is the lowest of all the reviewed Shave Clubs Razors Blades.
You receive five cartridges per shipment.
Shaves well under the nose and other curves.
A smooth and comfortable shave with no irritation in most cases.
Extremely affordable and flexible service overall.
Unfortunately, it offers the least close shave of all the reviewed items.
---
Harry's – Shave Club
Harry's offers a shaving starter set consisting of a Cartridge blade razor with a comfortable, rubberized handle, a travel blade cover, and foaming shaving gel.
However, they do not have other additional products, but you can customize your options regarding the number of blade cartridges and shaving gel.
You likewise have the option of receiving delivery two monthly, three-monthly, or five-monthly, to choose from.
Review
Harry's Shave Club offers a superior rubber grip five-blade cartridge razor.
A little more expensive for replacement cartridges per cartridge.
Sends out eight cartridges per shipment.
A good product on all measures.
Lovely foaming shaving gel that is good for your skin.
The blades offer a close and irritation-free shave.
You can shave easily under the nose and hard-to-reach areas.
The rubber grip ensures better gripping and does not slip out of your hands when wet or soapy.
Orders and packages are quite inflexible, with few options provided.
All in all, it's a good product on all accounts.
---
Gillette – Shave Club
Gillette is a much more widely known Razor brand than the others reviewed.
Gillette offers a much larger variety of Razor Types for you, along with a range of shaving foams, gels, and aftercare products you a much larger variety of Razor Types.
The Gillette club offers a special where you get every fourth order for free when you subscribe to their club.
The Razor Blade Cartridges are available in a two-, three, or five-bladed option.
We have done a review on their most sought-after option in Razor and Blade Cartridges, the Fusion Pro-Shield Five Blade Cartridge Razor
You receive four cartridges at a time.
The package is quite expensive, as this is a luxury brand.
Extremely high rating for excellence on every account.
It offers the closest and smoothest shave.
Very few complaints about irritation.
Excellent design and quality.
---
The Defender® Shave Club
The Defender is a new name in innovative technology Razors and Cartridge Blades that have recently entered the market.
This new brand is fast making a name for itself as it is one of the few brands that manufacture a dual-headed razor.
The Defender Shave Club offers limited options with online subscriptions, which is less hassle when choosing the right razor.
The Defender manufactures one razor type with regular, sensitive, or extra-sensitive cartridge blade options, each with three blades. There is their Dual-Headed Razor, which uses the same cartridges.
Because this design is ideal for any individual, you will only need a few more options and can choose your facial care products.
Review on the Defender Subscription Cartridges
After a Once off purchase of your single or dual-headed Handle, you only need to subscribe for cartridges according to the time you specify.
You will receive four cartridges per shipment.
Free shipping in the US.
There are three Cartridge types to choose from for your skin type.
Blades on the Cartridges have ample space, preventing pulling and tugging.
A pivoting head and flexible design allow easy and smooth shaving on all areas, particularly under the nose.
The smoothest and most comfortable shave you will get so far!
A closer, faster, and easier shave.
Superior design that does not slip, nick, or cut.
It is very comfortable to use and highly effective.
Blades, with proper care, will last you surprisingly long.
Blades are reasonably priced but worth it for their long-lasting features.
You will save time between shaves with this one.
---
Is a Shave Club Really a Good Choice
Razor blades, particularly Cartridge blades, are expensive, as are most grooming products and shaving creams and gels. With a Shaving Club, you basically cut out the middle man and pay much less, and also, when you buy bulk or particular products on special, you will still get discounts.
Likewise, a shave club takes time, effort, and hassle from shopping and choosing grooming and shaving products. You also have a higher chance of getting precisely what you need from a Shave Club, whereas most stores may often be out of stock.
---
Shave Club or Not
If you enjoy shopping for your products and like to inspect and look through different products in hand meticulously, then a Shave Club May not be for you.
However, a Shave Club may be the answer if you have limited time and want to cut out the hassle and expense.
Easy online shopping costs less and gets delivered to your door when and how you need it.
As you can see from this article, I have rated some of the Top Budget-friendly Shave clubs and moved down to the more sought-after Luxury brands.
---
---
---