Some of the links in this post are affiliate links. This means if you click on the link and purchase the item, I will receive an affiliate commission at no extra cost to you. All opinions remain my own.
Many people prefer a close shaving razor; it might be that they have rough facial hair.
This article will discuss the best options for Close Shave Razors and how the different types of razors compare.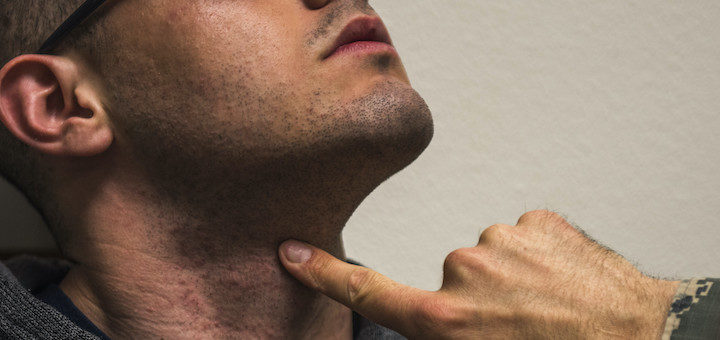 ---
Reviews:The Best Close Shave Razors
Below are some brands and models of razors that are ideal for a close shave;
We hope you love the products we recommend!
So that you know, We may collect a share of sales or other compensation from the links on this page.
---
1
The Art of Shaving is a premium brand that makes some of the best available straight razors if you want to go this route.
A straight razor will give you the cleanest possible shave.
The straight Razor has a very clean and neat design, and the blade easily folds away.
The handle and entire design are steel and very hygenic.
It consists of durable and quality alloy steel.
---
2
Gillette, as a brand, has proven itself over and over as one of the best cartridge design razors.
What I love about the Pro-Glide Razor is that it has five blades that give a much closer shave and much less friction.
The Razor also has an enhanced Lubrastrip that lubricates the skin for a closer shave.
You get this full set with the Razor and additional replacement blades.
---
3
Although the packaging says it is a disposable razor, the Bic Hybrid is a razor that comes with six replacement heads in the package, and this is a set with 12 packages.
The Razor has five flexible blades for a much closer shave.
There is also a lubricating strip, and the handle has a comfortable ergonomic design for grip.
Bic is a quality brand that is a tad bit more affordable.
---
4
For a good disposable razor for a closer shave, nothing comes as close as the Gilette Mach 3.
Here you get a set of three full disposable razors.
The Razor has three high-definition blades for easy glide and comfort.
There is a Lubra Strip that lubricates your skin for a closer and easier shave.
The handle is very ergonomic in design and offers a comfortable grip.
---
5
the Gillette Fusion Five is another top favorite from this brand for a closer shave.
The fusion five is a cartridge razor with replaceable heads.
This set includes replacement cartridges as well as a razor.
The heads have five blades and an anti-friction design with soft micro fins that help smooth and stretch the skin. Before that, blades prepare the hairs to be cut.
---
Razors that Give the Closest Shave
Before we get into the best close shave razors, I want to discuss the different types of razors, in order of the ones that give the closest shave;
The Straight Razor – The straight Razor has a metal blade and a handle; it is one of the sharpest and a more classic vintage type razor. Most barbers usually use the straight Razor as it gives the absolute closet shave you will find with any razor. However, the straight Razor is not the easiest and most practical for everyone. It is also the most dangerous type of Razor and one that you most easily get a cut or nick from.
Cartridge Razors – Cartridge razors are more modern razors that are a handle with a disposable cartridge inside that has two or more small blades, usually a moisturizing film, and a plastic or metal holder, as well as other safety features. This is a much safer razor option, and depending on the Razor's design, it gives the second closest shave of most razors, as technologies are used to improve the design for a closer shave.
Disposable Razors – Disposable razors are similar to cartridge razors in design, with the difference of having a fixed head. They are generally only for one or two uses before you need to dispose of them. Depending on the technology, they also give quite a close shave.
Electrical Razors – One of the worst razors to get the closest shave is an electric razor. Electric razors have a blade and a motor or a foil and rotary option. These are the two designs. They are safe, usually do not require water or shaving foam, and are much more convenient. However, they will give you the least close shave.
---
How to Get a Really Close Shave
Then again, a very close shave is not just up to your specific Razor. You need to properly care for and protect your skin from getting the most comfortable and closest shave, and here is how;
1. Use a gentle cleanser on your face. First, cleanse your face and rinse with warm water to soften the skin and open the pores.
2. Apply good shaving foam or gel compatible with your skin requirements, and apply it generously.
3. Shave using light strokes, and do not place too much pressure on the Razor. This is the Razor's job.
4. Ensure you rinse your Razor properly after every few strokes to prevent hair and shaving product build-up.
5. Always ensure that the blades on your Razor are sharp and have not become dull. Keeping your Razor dry after using the blades will generally last longer.
When you are done, use a good moisturizer or moisturizing aftershave lotion to hydrate, soften your skin, and prevent dryness.
---
Features of a Good Close Shave Razor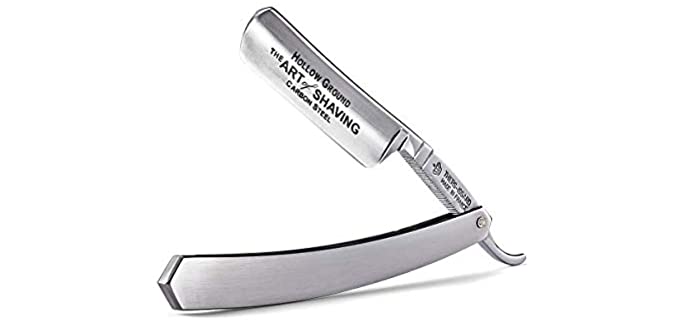 Sharp Blades – Make sure that the Razor's blade is always sharp and has not become dull with time. Replace your razor blades regularly with good-quality blades that are sharp and effective.
Easy Grip Handle – The handle of your Razor should provide a comfortable grip making it easier for you to hold the Razor properly to get a closer shave.
Less Safety and Comfort Features – Most cartridges and disposable rhavee with safety features such as protective wires to prevent nicks and cuts or moisturizing strips for comfort. These features usually prevent you from getting a close shave, so try to avoid them.
Two or More Blades – A plain cartridge or disposable Razor with a more flexible head type and two or more blades are ideal for a close shave. This is if you do not want to opt for a straight razor.
---
Index Table: Top Rated for Close Shave Razors
Close Shaving Reviews from Around the Web
---
---