Choosing the best razor for sensitive skin is a complex task for those with sensitive skin.
Some people have sensitive skin that is easily irritated by shaving. This can lead to red bumps and ingrown hairs. One solution is to use a safety razor, but some prefer the convenience of an electric shaver or disposable razors. Moreover, the best razor for sensitive skin depends on your preference and budget.
So, if you are searching for the best razor for yourself, we have compiled a list of some of the top razors on the market.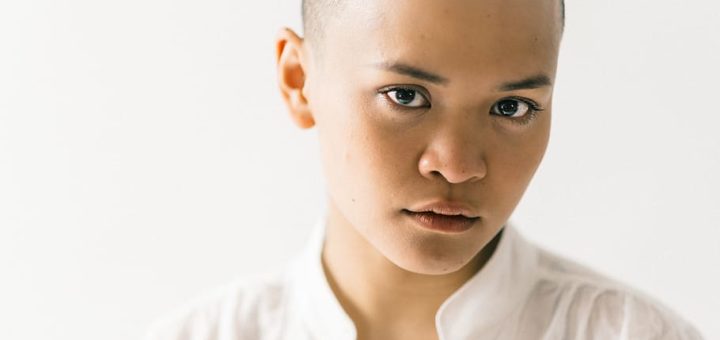 ---
Reviews: Best Razor for Sensitive Skin
We understand that it is a little difficult to find the best razor for sensitive skin, so we have shortlisted a few amazing products we came across in our research. Also, we may earn some commission as you scroll through the page and make purchases using the links on this website.
We hope you love the products we recommend!
So that you know, We may collect a share of sales or other compensation from the links on this page.
---
1
If you're looking for the best Gillette razor for sensitive skin, this disposable razor in a set of six is all that you need.
This razor features a pivoting head that glides smoothly over your face for an easy shave.
Moreover, the razor is designed to fit easily in your hand for added control and maneuverability during use.
Also, it has a lubricating strip that provides extra glide while shaving to help prevent irritation of sensitive skin.
This razor also has power glide blades with an advanced coating for a lower cutting force.
---
2
Solimo 5-Blade motion sphere razor for men with dual lubrication and precision trimmer is a great value alternative to higher-priced razors.
The best men's razor for sensitive skin, Solimo razor blades are made of stainless steel, which means they will not rust or corrode.
In addition, the lubricating strip with Vitamin E will give you a comfortable shave while protecting your skin from nicks and cuts.
Besides, the cartridge fits Solimo razor handles only and does not fit other brands.
Moreover, to load the refill cartridge, push the razor handle into a cartridge as it sits in the dispenser until it clicks.
---
3
This Merkur adjustable safety razor is the perfect product for those who want to get a close shave without having their hand spoiled by an aggressive blade.
With six adjustment levels to fit your needs, this safety razor can be easily customized for an optimal shave.
The razor features an ergonomic handle that fits perfectly in hand and has been designed for maximum comfort.
In addition, Merkur's 4-piece shaving set features the alluring razor with a matching silvertip badger brush, a frosted glass bowl, and a stand to hold everything.
---
4
Schick Intuition has made some of the best women's razors for sensitive skin refills with Vitamin E & Aloe contains ingredients that offer the purest form of care.
The razor blades are hypoallergenic, and no artificial colors have been added.
Moreover, around 55% of the packaging consists of post-consumer recycled materials.
It has four blades that allow for a precise shave pivoting head that follows the contours of a woman's body to help minimize nicks and cuts.
Besides, it also lathers and moisturizes during shaving, without soap, shave gel, or body wash.
---
5
BIC Soleil sensitive advanced women's disposable razors are designed with a pivoting head and rubber grip for added control while shaving.
The five flexible blades offer a close and efficient shave, while the advanced comfort shield helps protect skin from irritation.
Water-activated moisture strips glide gently over the skin and are enriched with aloe.
Besides, this pack includes two women's disposable and the best safety razor for sensitive skin.
---
6
The Nylea 6-Blade Razor for women is a revolutionary razor with six steel blades that remove hair and cut below the skin's surface without nicks and bumps.
Besides, it has an ergonomic handle which gives a good grip.
Moreover, the multi-flex pivoting head follows the contours of your body and shaves hard-to-reach areas like underarms or bikini lines.
The razor comes with three free refills, so you don't have to worry about running out of it anytime soon.
---
What Is The Best Way To Shave If You Have Sensitive Skin?
For people with sensitive skin, shaving can be a real hassle. People prone to weepy rashes and razor burns will need to use some special tools for their shave. Watch this short video to figure out how to shave if you have sensitive skin.
---
Are Electric Razors Better For Sensitive Skin?
People with sensitive skin often find electric shavers are better because they're less likely to cause cuts, nicks, and razor burns.

Less Likely to Irritate the Skin – Disposable and straight razors tend to cause irritation, discomfort, and rashes while cutting your hair down. Electric shavers are comparatively skin-friendly.
Saves Shaving Time – With an electric razor, you don't have to worry about lathering, water, or changing the blades every time. As a result, they save you a lot of time than is consumed in traditional shaving.
Runs Smooth on Skin – The electric razor also has no exposed blade that touches the skin, so it's more forgiving than traditional razors since there's less chance of an accident.
---
Are Foil Razors Good For Sensitive Skin?
Foil razors are smooth and help keep the blade from irritating the skin. Here are a few properties that make it fit for sensitive skin.

High-Quality Sharp Blades – The sharp blades of a shaver are one key element for sensitive skin shaving. Dull blades will lead to much more pressure, adding the risk of irritation and razor burn.
Gentle on Skin – With the gentle, glide foil blades of a foil razor, you'll be able to shave your sensitive skin without fear of irritating or cutting it.
Allows for Dry & Wet Shave – Since most people with sensitive skin prefer a wet shave, this razor allows for both dry and wet operation.
---
Index Table: Top-Rated Razor for Sensitive Skin
---
Here's Some Reviews from Real People with Sensitive Skin
---
---
---
---