Some of the links in this post are affiliate links. This means if you click on the link and purchase the item, I will receive an affiliate commission at no extra cost to you. All opinions remain my own.
Are you tired of using disposable razors?
Choose the Best Electric Razor for Women to have smooth, hair-free skin.
These electric razors are long-lasting and can be used even in sensitive areas.
There are several different options available with multiple functions. Keep reading to learn about more things to consider before purchasing.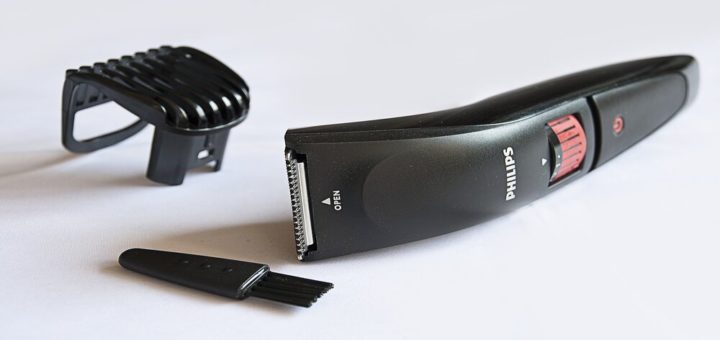 ---
---
Reviews: Best Electric Razor for Women
We have listed some fantastic Electric razors for Women with their features for you to choose from. We shall earn a small commission with every purchase made through the article's links.
We hope you love the products we recommend!
We may collect a share of sales or other compensation from the links on this page.
---
1
You can get the Panasonic cordless razor with triple-blade technology. These blades are sharp and thinly foiled to give a close shave.
Moreover, the thin blades glide along the body's contours to shave without discomfort.
The electric razor has a pivoting head that is flexible to shave effortlessly in less time.
Besides, this razor can be used wet and dry at your convenience for the same results.
The razor blades are sharp and hypoallergenic, ideal for shaving sensitive places.
You can clean the razor under running water as it is 100% water-proof.
---
2
Grab this Brori Low Noise and Close Shaving razor with 3D floating stainless steel foil blades for high-speed hair removal.
This razor is ideal for shaving your arms, legs, bikini lines, armpits, and intimate areas without worrying about cuts.
The razor is a painless method to efficiently remove hair with gentle gliding blades conforming to the body.
Moreover, the razor has an LED illuminating small hair for careful removal.
This electric razor can be charged using a USB cord and has a run time of sixty minutes.
---
3
Get this EESKA ultra-sharp razor, which has low-noise two-in-one mechanism blades.
The razor can be comfortably used on the body as it customizes the gentle gliding motion per the contours.
Besides, the thin steel blades ensure the razor is suitable for sensitive skin types without bumps and ingrown hair.
You can use this razor dry and with water, as it is water-proof and safe to use wet.
It gets charged with a type-C connector and lasts for two hours, enough for shaving the whole body.
---
4
The ElectriBrite shaver has a foil head that works painlessly.
Besides, the head of the shaver is detachable for deep cleansing and sanitation.
It has multiple functions that work on each body part without irritation and bumps.
Additionally, it comes with a long cleaning brush to remove hair from the crevices.
The razor charges quickly with a USB, allowing you to shave for fifty minutes without interruption.
---
5
Consider getting the Tencoz washable electric shaver with a large head for a quick shave.
Within a few minutes, you can remove the body hair and not experience any pain in the process.
The razor has hypoallergenic stainless steel blades to ensure your sensitive areas get a close and safe shave.
This razor charges in 1.5 hours, giving you sixty minutes of run time for a full-body shave.
It has a sturdy ergonomic handle that allows you to remove hair comfortably.
---
Buying Considerations For Electric Razor For Women
An electric razor for women is ideal for sensitive, soft skin for a close shave. Here is a list of some important things to remember while purchasing.

Size – You may choose an ergonomic size for your body and hands. With a large razor, you may shave a large area; however, it may not be as portable as a compact one.
Blade – You may choose from twin or triple blades for a quicker shave. Some razors come with a massaging cap to reduce irritation.
Material – Materials such as stainless steel and foiled thin steel may be ideal for a durable razor.
Run Time – This depends on the time you may need to shave your body. The razors' run time may vary from an hour to two hours. Moreover, the charging time may vary depending on the charging mechanism.
---
Benefits Of Electric Razor
An electric razor is a more efficient hair-removing tool than a manual razor. Here are some more benefits of using an electric razor.

Effortless – The electric blades can remove your hair without pain and discomfort.
Quick – The eclectic razor will shave the hair quicker than a manual razor. It will work well in case you are in a hurry.
Portable – The cordless electric razor is rechargeable and portable, so you can carry it in your travel bag.
Reliable – With a good electric razor, you will no longer need to repurchase hair removal supplies.
---
Features Of A Good Electric Razor
You can pick a razor from a reliable brand to be durable. Listed below are the features of a good electric razor for women.

Water-Proof – The electric razor should be water-proof under running water. Shaving with moist skin results in a closer shave.
Easy-Clean – It should have a removable head for cleaning with water or brush.
Cordless – The cordless razor will give you more freedom of movement and flexibility.
Precise – Razor Blades should be precise in working and not leave traces of hair.
---
Index Table: Top-Rated Best Electric Razor for Women
---
---