Some of the links in this post are affiliate links. This means if you click on the link and purchase the item, I will receive an affiliate commission at no extra cost to you. All opinions remain my own.
Just as you enjoy the refreshing feel and scent of a good aftershave on your face, you may want to have the same experience after shaving your bald head.
Your face needs good care after shaving, and so does your head.
So you can look no further to learn about the best shaving balms for a bald head.

---
---
Taking Care of a Bald Head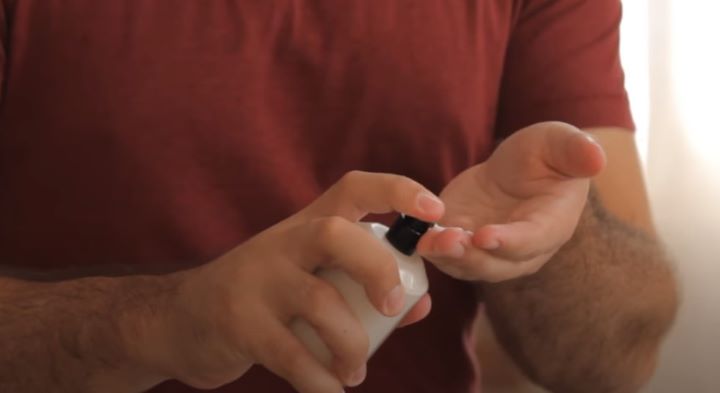 Just as you would take care of a full head of hair, or even your face, you need to take care of a bald head, and here are some reasons why;

Dryness – Similar to your face and body, you will also need moisturization and hydration for your bald head, as the skin here can dry quickly. Remember that the sun beats down on your bald head and is faced with all elements that may dry out your skin. So invest in a good moisturizer or moisturizing aftershave balm for your bald head.
Sunburn – The sun will particularly burn your bald head, as it is the area of your body that gets the most sun when you stand or sit. I recommend using proper sunscreen when you go outside to cover your head to prevent excessive sunburn.
White Patches – Some people experience white patches on the skin of their bald head, which could also be caused by the sun. Finding a good product to prevent this and an effective SPF sunscreen will help.
Dirt – As with your face and the rest of your body, your bald head does not have hair to protect or keep clean, so you must regularly wash it with a mild soap or shampoo.
Dandruff – Many people still experience dandruff even if their head is shaved bald. This could be because of excessive oil production and dryness, so a good anti-dandruff treatment or cleanse is advised.
---
Benefits of Aftershave for Bald Head
Hydration – A good aftershave balm or lotion for your bald head adds a finishing touch as well as much-needed hydration and moisturization to keep the skin healthy. Depending on your skin concerns, you must choose an aftershave balm carefully to cater to your needs.
Nourishing – An aftershave balm or lotion is recommended rather than an aftershave liquid because it is much less drying and nourishes the scalp and skin by infusing it with fragrance and refreshment.
Moisturizing – Your scalp needs a different approach from your face after shaving and needs much more moisture in turn, and that is why an aftershave balm is quite important after your shaving routine.
---
Features of a Good Aftershave for a Bald Head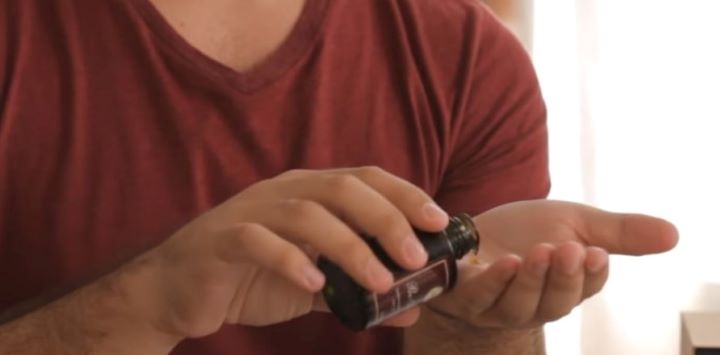 Ingredients – Look out for moisturizing ingredients such as aloe, glycerine, and Shea butter in a good aftershave for your head. Also, could you look for a balm that contains antioxidants for sun protection and chamomile that calms the skin? Natural scented or fragrance-free aftershave balms are less drying and better to use on your head. Remember that you do get all-natural products containing only natural and organic ingredients, and also synthetic products that are mostly synthetic with some natural ingredients.
Good Quality Products – Opt for quality, well-known brands that you can trust, with healthy ingredients. I would rather invest more in a quality brand product than go for something cheaper that may be less effective and safe. Moisturizing and hydrating ingredients are ideal; also, look for natural scents rather than synthetic products that do not contain mineral oils or alcohol.
Low Alcohols – Always opt for products with no alcohols as this is drying, especially on a bald head.
Skin Concern – Make sure you choose your aftershave balm according to your skin concerns. If you have oily skin, opt for a non-greasy and non-comedogenic balm. For dandruff, get a balm that is specifically designed for dandruff. For a dry scalp, opt for a more moisturizing and thicker balm containing shea butter or beeswax for protection.
---
How We Test and Score Aftershave for a Bald Head
These reviews are based on intense research, analysis, and feedback from our experts and real users from different digital platforms.
We spent 37 hours trying, testing, and scoring these aftershaves for a Bald Head for different key parameters and then shortlisted the best products in the market, saving you time and effort.
We used the following parameters for our tests and analysis.
Hydration – We observed how the product helps treat dry skin and keep it moisturized, leaving the skin looking nourished and hydrated.
Relief Itching – We analyzed how effectively the product works to fight or resist irritation.
Freshness – We checked how useful the product is in preventing dirt and odor that will keep the user's head super fresh.
Moisturizing – We checked how effectively the product helps moisturize skin, prevents and soothes irritation, and leaves the user feeling super fresh.
Non-Greasy – We researched how useful the product is in minimizing oil and irritation for healthy-looking skin.
---
Frequently Asked Questions (FAQ) About Aftershave for a Bald Head
---
Reviews: The Best Aftershave for a Bald Head
In our list, we have the best available aftershave balms for a bald head that cater to all skin concerns;
We hope you love the aftershave we recommend!
We may collect a share of sales or other compensation from the links on this page.

---
1
---
2
We have a sandalwood scented aftershave from the Henna Guy for your bald head.
The aftershave is a non-greasy formula with natural ingredients.
It will absorb fast and provide good hydration.
It is ideal for moisturization and also to prevent bumps and razor burns.
| Rating Category | Weight % | Score |
| --- | --- | --- |
| Hydration | 25% | 100 |
| Relief Itching | 25% | 100 |
| Freshness | 20% | 90 |
| Moisturizing | 15% | 95 |
| Non-Greasy | 15% | 90 |
| Total Score | 100% | 95.75 |
---
3
The Dom Chrom aftershave is designed specifically for a bald head.
It contains many natural ingredients, including aloe, that are ideal for the skin.
The aftershave moisturizes, nourishes, and refreshes your skin.
Peppermint oil refreshes the skin while Oat has a soothing effect.
| Rating Category | Weight % | Score |
| --- | --- | --- |
| Hydration | 25% | 100 |
| Relief Itching | 25% | 95 |
| Freshness | 20% | 90 |
| Moisturizing | 15% | 95 |
| Non-Greasy | 15% | 90 |
| Total Score | 100% | 94.5 |
---
4
The Sweet Comb Chicago Store is an Aftershave Polish for your bald head.
It is ideal for people with more dry skin that needs a good barrier.
The Balm contains natural and soothing ingredients.
It also creates a natural shine to your bald head.
---
5
The Handsome Traveller aftershave for a bald head has a more calming effect on irritated skin.
It is a gentle formula that is enriched with sandalwood and moisturizers.
It will also help to eliminate razor Burns and contains many organic ingredients.
The formula is highly moisturizing and ideal for dry and sensitive skin.
---
6
From HeadBlade, we have a bald head aftershave that also provides a lasting shine.
It hydrates, moisturizes, and soothes dry and brittle skin,
You will have a smooth and shiny scalp.
It is also scented with soothing lavender and contains Shea Butter and tea tree oil to prevent bumps.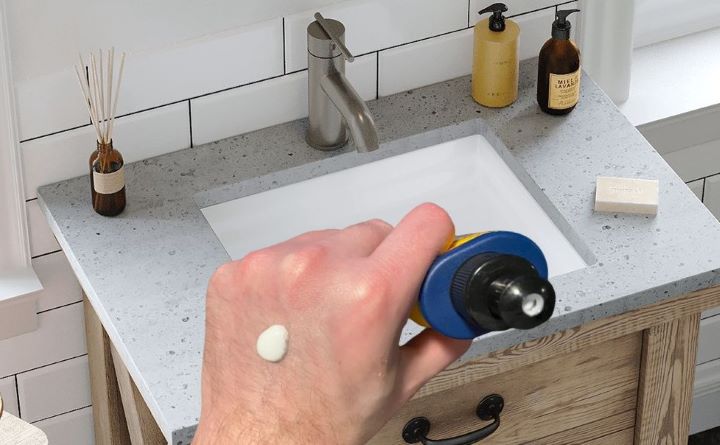 ---
Index Table: Top Rated Aftershave for a Bald Head
---
---