With so many different types of aftershaves on the market today, the choice can be quite hefty.
There are options of gels, splashes, lotions, and balms for various skin concerns and types, and then, of course, organic Aftershaves.
If you have ever wondered about the benefits of an organic aftershave, you are at the right place because we will discuss it in detail here.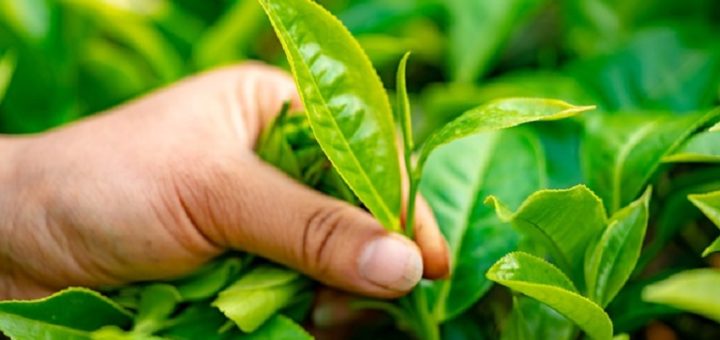 ---
Why use and Organic Natural Aftershave
With so many chemicals, alcohols, fragrances, and synthetics added to our regular aftershave, who knows what you are putting on your face.
You may be suffering from severe irritation, very dry skin, allergic reaction, razor burn, ingrown hairs, and several other issues because of some of these ingredients.
Most natural ingredients are hypoallergenic and soothing, do not get me wrong, you will still need to select carefully depending on your skin type, as even some natural oils may cause irritation or a reaction. However, the chances are much less likely.
When it comes to natural aftershave, you have the same options as with chemical aftershave, such as the form of the aftershave, balms, splashes, gels, or lotions. You will also have options for your skin type and concern.
The difference is there are no synthetic ingredients that could cause problems in the long run.
Remember that natural products generally take some time before you will see good results, as they generally heal and rid your skin of harmful toxins and synthetic ingredients damage.
---
Ingredients in Natural and Organic Aftershave
Firstly, I need to explain that all-natural aftershaves are not necessarily organic.
Natural aftershave consists of natural ingredients with no added chemicals. At the same time, organic aftershaves contain only natural ingredients sourced from organic farms that do not use any chemicals or pesticides or any chemical processes to source the natural ingredients.
Then there are three different categories in which I want to divide the natural ingredients that may be contained in your aftershave;
Carrier Oils and Butters – Carrier oils and butters are thicker oils and butter with moisturizing and emollient capabilities, depending on the essential oil. They are usually used to dilute essential oils in that they are more potent and have more medicinal-like properties. Carrier oils include avocado oil, sunflower oil, Jojoba oil, beeswax, and coconut, which are solid oils, Vitamin E oil, and Shea butter, which is a butter rather than an oil. These, according to type, have moisturizing and emollient properties for your skin. Beeswax and coconut tend to create a layer to protect your skin, while shea butter is more readily absorbed. Keep in mind some of these oils are comedogenic, and some are non-comedogenic. So, you will need to take heed of the ingredients according to your skin type, whether dry, oily, combination, or sensitive.
Essential Oils – Essential oils are concentrated medicinal oils with soothing and healing properties for the skin. These are added to carrier oils and kinds of butter in small amounts. You will see tea tree as the oil used mostly for inflammation and oily skin or prone to ingrown hairs. Lavender is an all-rounder that helps with almost all skin ailments, while chamomile is soothing and ideal for irritated skin. Cedarwood and eucalyptus are sometimes added, but more so for their fragrance. Natural essential oils may also be sued for their fragrances that are natural and non-irritating. Rosemary is also used for its healing properties and because it is a natural preservative.
Astringents – Astringents are natural ingredients used to refresh the skin, tighten pores, and reduce inflammation. They can be used in a gel or splash type aftershave or added to lotions and balms. Witch Hazel is ideal for oily and inflamed skin, while rose water is more moisturizing and soothing. Aloe vera may also be used for its soothing properties and apple cider vinegar for inflammation and oily skin.
---
Features of a Good Natural Organic Aftershaves
Natural and Organic – Make sure that the aftershave that you choose is both natural and organic. Some may include natural ingredients that are not organically sourced.
Type of Aftershave – Natural organic aftershaves mostly come in balms, however you do get lotions, splashes and gels available.
Skin Concerns -Make sure that the aftershave you choose still accommodate your skin type, dry, combination or oily, or helps with concerns such as sensitivity, razor burn or ingrown hairs. Some ingredients are more suited to certain skin types and conditions.
---
Reviews: The Best Natural Organic Aftershaves
These are our top choices in natural and organic aftershaves;
---
1
The Muhle Organic Aftershave is perfect for your skin.
It is a non-greasy aftershave balm.
The Balm contains argan oil, aloe vera, avocado oil, and soothing calendula extracts.
It is all-natural and organic certified.
---
2
We have a natural aftershave for razor burn and ingrown hairs from Sergeant Stanley's.
It has all-natural and organic ingredients,
The ingredients help with inflammation prevent and cure razor burn and ingrown hairs.
Ideal for all skin types.
---
3
The Anthony Aftershave is also a perfect natural option.
The aftershave consist of a complex of natural plant extracts and oils.
It is a quick-absorbing emulsion that will not leave a greasy feeling.
It is moisturizing and conditions your skin.
---
4
Bart's Balm is an all-natural and organic aftershave balm.
It comes in a few natural scented options with a variety of ingredients.
The aftershave balm is a light argan oil-based formula with seven fragrance options.
Natural and moisturizing for all skin types.
---
5
The Cella Bioorganic aftershave is also a great natural option.
Though it does contain a small amount of alcohol.
The aftershave is light and has clean ingredients that have a natural scent.
It's a soothing a fresh aftershave lotion.
---
6
From Organic Root Stimulator, we have the perfect natural organic aftershave.
This aftershave is designed to tackle razor burn, inflammation, and ingrown hairs as it contains tea tree oil.
It is natural and moisturizing, and perfect for breakouts.
It comes n an easy spray bottle.
---
Index Table: Top Rated Natural Organic Aftershaves
---
---