Some of the links in this post are affiliate links. This means if you click on the link and purchase the item, I will receive an affiliate commission at no extra cost to you. All opinions remain my own.
You commonly get four aftershaves: a splash, Gel, Lotion, or Balm.
The types of aftershave that you use will largely depend on your skin type and requirements.
Generally, an aftershave lotion or Balm would be recommended for normal to dry skin.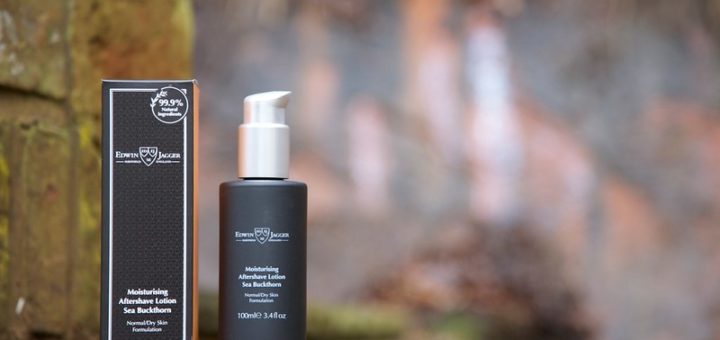 ---
Reviews: The Best Aftershave Lotions
In the list below are some of our top choices in aftershave lotions that are available today;
We hope you love the products we recommend!
So that you know, We may collect a share of sales or other compensation from the links on this page.
---
1
From Lavera, we have sensitive skin aftershave lotion.
This is an organic and moisturizing aftershave lotion.
It consists of natural ingredients that will not irritate your skin.
The formula is safe and effective.
---
2
The Edwin Jagger aftershave lotion is a moisturizing and non-greasy option.
It contains soothing Aloe vera and other natural ingredients.
The Lotion is moisturizing and non-greasy for all skin types.
It comes in a branded matt black glass pump container.
---
3
The Nivea Hydration shave lotion is also ideal for good aftershave lotions.
It is lightweight and non-greasy with a fresh scent.
Ideal for all skin types in men and women, for light moisturization and a fresh cooling scent after shaving.
The aftershave lotion contains aloe vera and Pro Vitamin5, which are both great for your skin.
---
4
The Cell Bio Organic Aftershave lotion is another top favorite.
It is a fresh lotion with a classic natural scent and very low alcohol content.
The aftershave lotion is moisturizing and contains many natural ingredients.
It comes in a 100ml glass container.
---
5
From Organic Root Stimulator, we have the anti-bump aftershave lotion.
Because it contains a tea tree, it is ideal for helping inflammation and helping with ingrown hairs, and razor burn.
The aftershave lotion is also moisturizing and has a natural scent.
It contains no harsh or drying ingredients, making it great for sensitive or dry skin.
---
Why choose and Aftershave Lotion
So why should you choose an aftershave lotion to begin with?

As I mentioned, aftershave lotions are a happy medium between a splash and a balm.
It moisturizes and hydrates without overly greasy or creating a thick barrier on your skin.
An aftershave lotion spreads easily and is quickly absorbed into the skin for light moisturization and a refreshing feeling.
Aftershave lotions come in options for different skin types and concerns, such as sensitive skin, dry skin, razor burn, oily skin, and ingrown hair.
Aftershave lotions are a favorite because they provide the best balance between hydration, moisturization, and inflammation control out of the options available.
Then again, most aftershave lotions similar to balms do not contain harsh alcohols and scents that can dry your skin and cause irritation.
You can get an aftershave lotion double up as a moisturizer and an aftershave for your skin in one product.
The Different Aftershave Types
Firstly I want to explain the four basic aftershave types to you;

Aftershave Balm -Aftershave balms generally consist of natural ingredients such as allantoin, glycerine, and aloe vera, among others. They also contain carrier oils or waxes such as jojoba, coconut, castor oils, beeswax, or avocado oil Jojoba oil mimics the natural sebum produced by your skin and regulates sebum production, making it the ideal moisturizer for all skin types. Balms are generally thicker in consistency than aftershave lotions, and many of them come in a solid bar. Individuals with dry and coarse hairs and dry skin will generally benefit from an aftershave balm. An aftershave balm is also ideal for skin with eczema and similar issues.
Aftershave Splash – An aftershave splash is what we are all used to as an aftershave being. A watery liquid that you quickly splash on after shaving. Most aftershave splashes contain alcohol and fragrance and are ideal for refreshing the skin. They usually also contain allantoin and glycerin, reducing inflammation and improving moisture content. Aftershave splashes usually give you a tingling effect that has a refreshing and fresh sensation when you apply them because of the alcohol and scent inside the splash. However, this could burn and irritate the skin for very sensitive and dry skin. Aftershave splashes are more suited to oily and combination skin. Some alcohol-free versions, though, if you still enjoy an aftershave splash, even if you have dry or sensitive skin.
Aftershave Lotion – The aftershave lotion is the happy medium between a balm and a splash, it is not as thick and absorbs rather than creating a barrier such as with balms, and on the other hand, it is not drying and fresh like a splash. The aftershave lotion is the perfect solution for dry and sensitive skin. Aftershave lotions contain moisturizing oils and glycerin, along with some fragrance. They are moisturizing and still lightweight on the skin.
Aftershave Gels – Aftershave gels have the same ingredients as an aftershave splash. They are generally more suited to oily and combination skins with skins some hydrating elements and alcohol and a fragrance to invigorate the skin. The Gel has a different gel-like consistency.
---
Features of a Good Aftershave Lotion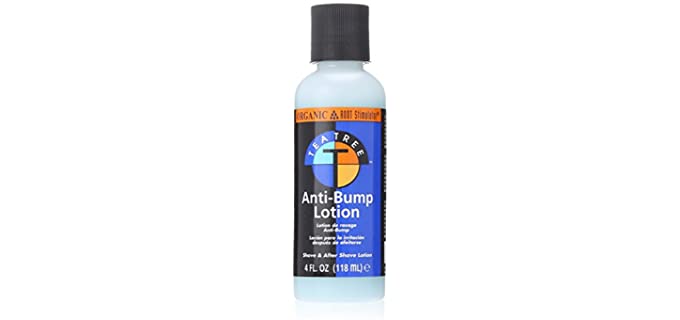 Type of Aftershave Lotion – You get aftershave lotions that are designed for different skin types. There are for sensitive and dry skin, as well as for oily and combination skins. You also get options that cater to your needs, such as razor burn prevention and ingrown hairs.
Fragrance and Alcohol – Aftershave lotions are available in options that do or do not contain alcohol and fragrances for whichever your needs may be.
Packaging – As you will see from our selection, aftershave lotions come in various packaging types and quantities. Some options also allow you to buy bulk packs.
---
Index Table: Top Rated Aftershave Lotion
---
---