Acne-prone skin can be difficult to deal with, especially when shaving.
Not all products are ideal for acne-prone skin, particularly in aftershave.
So in this article, we want to help you get the best aftershave for acne-prone skin types.

---
---
How to Deal With Acne-Prone Skin
Before we get into good aftershaves for acne-prone skin, I first want to expand a bit on acne-prone skin and how to deal with it;

Moisturizing – I want you to keep in mind that not all acne-prone skins are oily, and even if your skin is oily, it does not mean that it will not need moisture. You may need to use products that do not contain oils and that are non-comedogenic, but your skin still needs moisture and hydration. In this case, I recommend a gel-based or water-based moisturizer rather than an oil-based moisturizer. This will count for your aftershave, which should provide some moisture and not dry out your skin.
Prepping Before Shaving – Prepping your face before shaving is ideal for all skin types, but even more so for acne-prone skin. You want to rinse your face with warm water to open up the follicles and use a lathering, non-drying, and good shaving cream without harsh alcohols and fragrances.
Exfoliation – When it comes to Acne, exfoliation can help remove dead skin cells and improve circulation, which will help deal with Acne. Yes, shaving, in a sense, does exfoliate the surface skin layers, but for Acne, you need something that goes a bit deeper. Using an Alpha Hydroxy Acid or Salicylic acid cleanses or cream on your face now and again will greatly improve the texture and reduce acne breakouts. Remember that Alpha Hydroxy Acids and Salicylic acids must never be used together. Salicylic acids can be used in a good daily cleanser for exfoliation and sebum control, especially in oily skin. Manual exfoliation with a more granular cleanser weekly is also effective but can be harsh on the skin.
Sunscreen – Now, I know this may seem unnecessary, but from experience with Acne, I can tell you that the sun does not have any good effect on Acne or the scarring that goes with it. In turn, it will aggravate Acne. So with your morning routine, include non-comedogenic and oil-free sunscreen daily.
---
Choosing Aftershave for Acne Prone Skin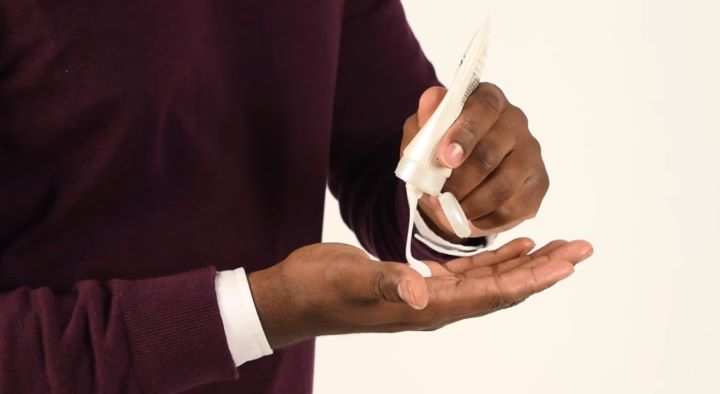 As I have mentioned, try not to dry out your skin when you have Acne, as this will only cause your skin to produce more oils if you have an oily skin type.
Please ensure that your aftershave contains no or little alcohol, which can be very drying.
Oil-free and non-comedogenic products for acne-prone skin are the best, even for aftershaves.
Aftershave containing tea tree oil can benefit acne-prone skin and help reduce inflammation and infection.
Ensure that the aftershave provides moisture or hydration to your skin, especially after shaving, as the skin may be dry.
Not using proper hydration will, in the end, cause more oiliness and breakouts.
---
Features of a Good Aftershave for Acne Prone Skin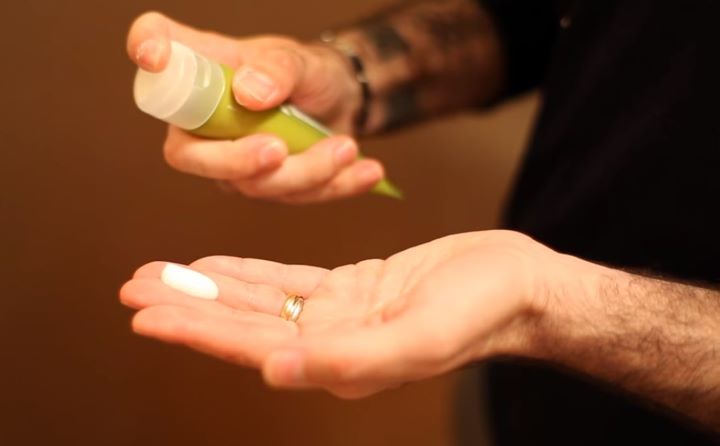 Ingredients – Look for an aftershave with non-cosmogenic moisturizing ingredients and more water or gel-based than oily. Avoid very harsh chemicals and fragrances, and also alcohols in your aftershave. Instead, opt for more natural products that contain ingredients such as tea tree oil and salicylic acids for Acne.
Quality Brand – Especially when you have skin issues such as Acne, it is advised to opt for good quality brands or even more natural brands to cater to your skin rather than just being a product that makes you smell good.
Fragrance – When it comes to fragrance, I always recommend a shaving cream for oily skin with a natural fragrance rather than synthetic. However, this is not the worst-case scenario. An aftershave should smell good and be refreshing, so be bold and enjoy the fragrance as long as it is from a quality brand suited to your skin type.
---
How We Test and Score Aftershave for Acne Prone Skin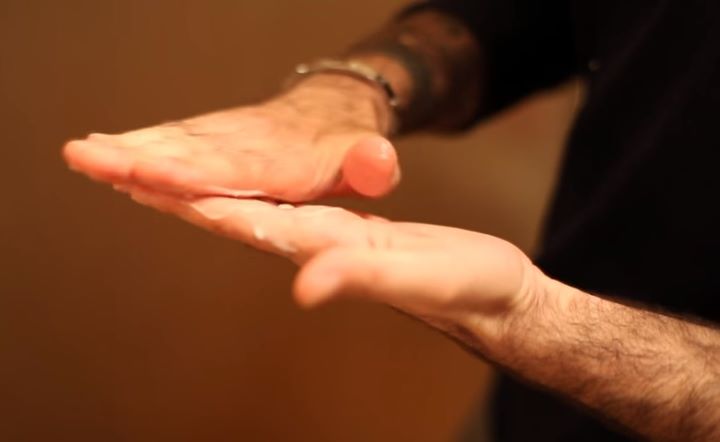 These reviews are based on intense research, analysis, and feedback from our experts and real users from different digital platforms.
We spent 25 hours trying, testing, and scoring these Aftershaves for Acne Prone Skin for different key parameters and then shortlisted the best products in the market, saving you time and effort.
We used the following parameters for our tests and analysis.
Reduce Swelling – We researched how effectively the product reduces swelling and relief pain in the face.
Moisturizing – We checked how effectively the product help moisturizes skin, prevents and soothes irritation, and leaves the user feeling super fresh.
Hypoallergenic – We observed how the product would likely trigger an allergic reaction.
Relief Itching – We analyzed how effectively the product work to fight or resist irritation.
Price – We checked the products' affordability having good quality.
---
Frequently Asked Questions (FAQ) on Aftershave for Acne Prone Skin
---
Reviews: The Best Aftershave for Acne-Prone Skin
Listed below, I have some of the best options in aftershaves that are perfect for acne-prone skin;
We hope you love the aftershave we recommend!
So that you know, We may collect a share of sales or other compensation from the links on this page.

---
1
---
2
The Anthony Aftershave cools and hydrates your skin.
It reduces razor burn and irritation, leading to acne breakout.
The aftershave is free from irritants and parabens and very safe to use.
It has a lovely scent and a cooling feel.
| Rating Category | Weight % | Score |
| --- | --- | --- |
| Reduce Swelling | 30% | 100 |
| Moisturizing | 25% | 100 |
| Hypoallergenic | 20% | 90 |
| Relief Itching | 15% | 90 |
| Price | 10% | 95 |
| Total Score | 100% | 96 |
---
3
The TheMARLOWE. Aftershave is another favorite for acne-prone skin.
It contains natural ingredients and has a natural sandalwood scent.
The aftershave is moisturizing yet not greasy at all.
It will not aggravate Acne or leave a tacky feel on your face.
| Rating Category | Weight % | Score |
| --- | --- | --- |
| Reduce Swelling | 30% | 100 |
| Moisturizing | 25% | 95 |
| Hypoallergenic | 20% | 90 |
| Relief Itching | 15% | 90 |
| Price | 10% | 95 |
| Total Score | 100% | 94.75 |
---
4
From Paula's Choice, we have the PC4Men range for acne-prone skin.
This aftershave has exfoliating and anti-aging ingredients, ideal for acne-prone skin.
The formula is gentle and also fragrance-free for less irritation.
Ideally suited to acne-prone skin and will not clog your pores.
---
5
They tend Skin Aftershave is an all-natural option for acne-prone skin.
The aftershave prevents ingrown hairs, razor bumps, and acne breakouts.
It contains all-natural ingredients and no harsh chemicals.
It is moisturizing yet not greasy at all.
---
6
From Bump Patrol, we have the Maximum strength aftershave for more oily and acne-type skins.
The aftershave offers very fast and effective results.
It is non-irritating and soothing without any negative effects on your skin.
Many barbers swear by this product.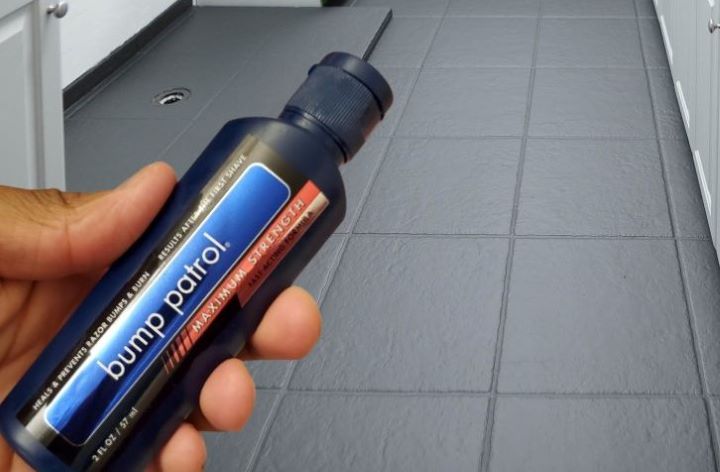 ---
7
From Pacific, we have the perfect aftershave for Acne.
The aftershave is safe and natural.
It reduces redness and soothes the skin.
The formula contains plant-based ingredients only.
---
8
The Nivea Sensitive skin aftershave is ideal for Acne.
It is a soothing balm that is also ideal for sensitive skin.
A multi-task formula that also moisturizes your skin.
Enriched with Vitamin E and contains Witchazel.
---
9
The Complete Man aftershave is ideal for acne-prone skin.
It contains salicylic acid for ingrown hairs and Acne.
The formula will not irritate.
Also helps to reduce acne blemishes.
---
10
A Luxury aftershave from Leovard.
The aftershave is perfect for acne-prone skin.
This is an aftershave that also contains a serum and tonic.
It contains all-natural ingredients.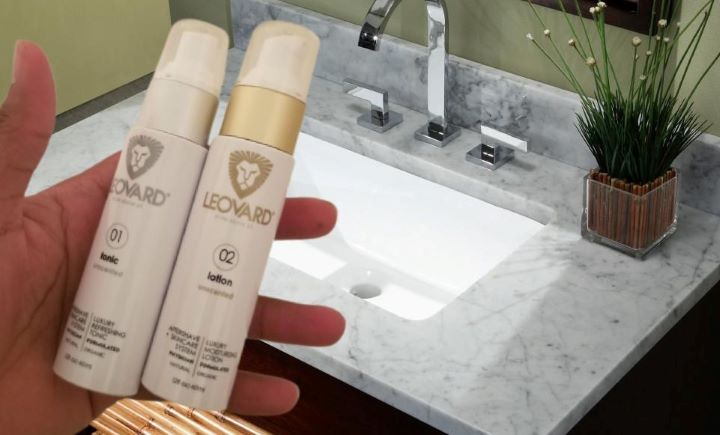 ---
Index Table: Top Rated Aftershave for Acne Prone Skin
---
---