Are you done visiting your groomer consistently? Well, the best clippers for the bald head are a perfect solution for you to save time and energy along with maintaining your style. You can easily get the bald look at the comfort of your home anytime needed. We have curated a list for you to switch to a more ergonomically designed trimmer.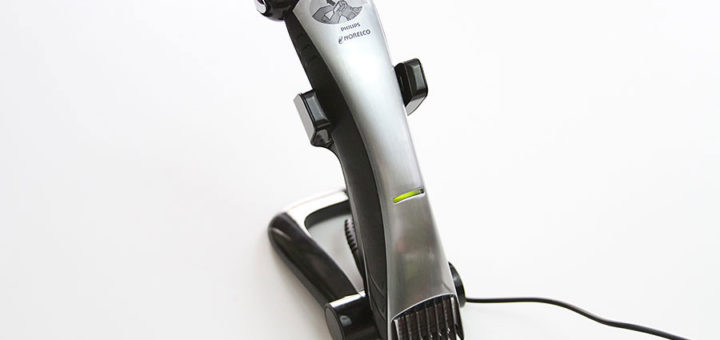 ---
Buying Considerations For Clippers For Bald Head
Upgrade – Get an electric clipper as an upgrade from your old mechanical razor for better and closer shave.

Timesaver – You will save your precious time with the instant cordless electric shaver.

Less Upkeep – With an electric clipper you can conveniently maintain your style without any visits to the salon.

Easy Maintenance – A bald head will not only give you a new personality but will also require way less products for maintenance.

---
Tips And Tricks For A Smoother Bald Head
Along with a good working clipper, you also need a few handy tips and tricks to get the most relaxing shaving experience.

Trim – Always trim your long hair before you start snipping them from the root for a closer shave.

Be Gentle – Use gentle and small strokes while shaving across your head to avoid any cuts.

Shaving Cream – Make sure you use a good shaving gel or cream as a base while you shave.

Sunscreen – After heading into the sun, make sure you apply sunscreen to your head too along with your face to avoid sunburns.

---
Features Of Good Clippers For Bald Head
It is important to invest in a clipper that will last you a long time and requires less maintenance with each use. Here are a few things that you should see while making a purchase

Battery – To ensure uninterrupted shave a product with the long battery life which can hold a charge is more convenient.

Water-proof – Cleaning should be a hassle-free job which is possible only with a waterproof body of the clipper.

Easy-grip – The rubberized easy grip feature of the trimmer will help in preventing any cuts and bumps for a smooth shave.

Compact – Look for a compact body which will be compact to store and carry while you travel.

---
Reviews: Best Clippers For Bald Head
We have compiled a list of products to help you choose the best clippers for a bald head.
Also, we would like to inform you that we shall earn a little commission from every purchase made through the links in the list.
---
Find a convenient solution to get smooth and close results every time you shave.

Being small in size, the product is easy to carry and travel without any hassles.

The stainless steel blades are capable of giving close and even shave in no time.

Equipped with an extra-wide blade, the shape is perfect for the contours of the head.

You can easily clean and rinse the clipper since it is entirely waterproof.

Experience less tugging and pulling even for the thickest textured hair.

---
2
With the ultra fine blades you will experience the closest shave possible for smoothe results.

The heavy-duty corded motor is powerful enough to go without any blade overlaps.

You will experience zero cuts while you shave with the no-snag feature of the blades.

Your skin will have no bumps and ingrown hair with the precision of ultra-fine teeth.

The product comes with a 7-foot cord to give you free movement around the head.

Additionally, the increased efficiency of the product will make it last for a very long time.

---
3
Get this multi-functional electric clipper for a professional styled look at home.

The product comes with a 5-d rotary blade to glide smoothly through the contours of your head.

Experience a close shave with both wet and dry settings as per your needs.

The head of the clipper is removable for sanitization and cleaning up after use.

You will get more efficient and time-saving with a cordless and portable feature.

Additionally, you can take it anywhere and even charge it with a USB cable on a laptop.

---
4
Experience a close and precise shave with the ergonomic design of the product.

It comes with an LED indicator that is convenient to see the working of the electric clipper.

Achieve the perfect bald look with the precision blades for the closest shave.

The anti-skid body of the product will prevent any cuts and missed places while you shave.

Additionally, the product body is completely waterproof for you to clean it every time you shave.

The build of the product is sturdy and compact to give you the best shaving experience.

---
5
The easy-head shaver is designed to glide through every corner of your head for a smooth shave.

You don't have to have extra time on hand while shaving with the quick and easy to use the shaver.

After taking it off charging, you can directly wash the body under running water.

The automatic grinding technology of the product is equipped to sharpen the blades over the use.

You can change the settings accordingly to suit your shaving style.

Additionally, there are holes for natural drainage and residue, holding giving you more time to shave.

You won't have to be bothered about cuts anymore with precise blades running over the skin.

---
6
The product is made of a rubberised body for a better control of the movement while you shave.

It is an excellent choice for people with sensitive skin with hypoallergenic extra-wide steel blades.

You can use the product both with the cord and without the cable as per your needs.

Additionally, it is equipped with self-sharpening blades, which are a useful thing over time.

It is suggested to apply a little oil on the blades after running them under running water for longevity.

The product comes with a lithium battery, which will go on for several shaves.

---
Index Table: Top-Rated Clippers For Bald Head
---
---