Shaving the head is a tedious task, and head-shaving oil can make quite a difference. Apart from its softening effect on the hair, and skin lubrication, it also has a soothing impact on the skin.
We have compiled a list of the top Head shaving oils to give the best shaving experience for your convenience. Also, we have a few additional snippets of information that will help you have a smooth, shaved head.
---
---
Benefits of Head Shaving Oil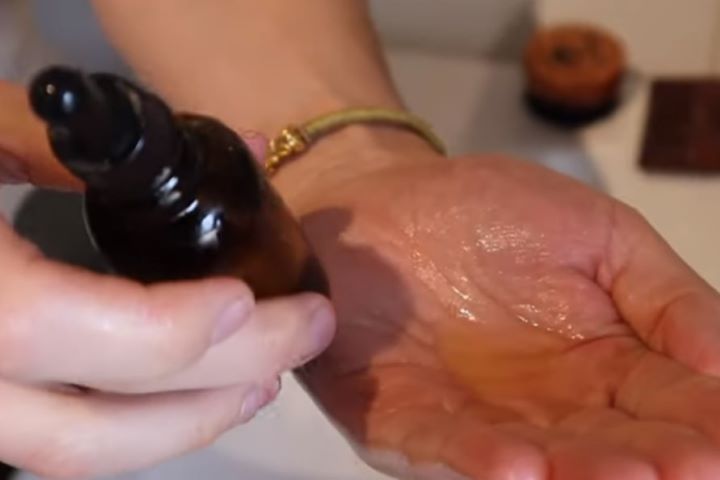 Here are the top benefits of head shaving oil and how it helps you in your shaving routine.

Reduction of Ingrown Hair – The problem of ingrown hair usually occurs due to improper shaving routines or habits. However, using a head-shaving oil and some of the products of head shaving kits will soften your hair, preps them for the closest possible shave, and avoids ingrown.
Skin Moisturizing – Shaving creams and exfoliators almost always have drying action. But shaving oil keeps the skin moisturized on the go.
Protection Against Razor Burns – Though the head-shaving oil reduces the chances of razor burns, even if your hands slip off, you can soothe them with another application of shaving oil.
Chemical Free Shaving – Head shaving oils allow you to have one of the most natural ways to shave your head. All you have to do is apply an oil, let it sit for a few minutes, and you can shave even without using any shaving cream.
---
How to Shave Your Head With Shaving Oil?
Here is the best process to shave your head with just shaving oil. Have a look!

Cleanse your face – First, cleanse your face of excess dirt and dust. You may use a face cleanser or exfoliator for this.
Steam – Steam helps open the skin pores and soften the hair. Steam can be applied as a usual face steamer, or towel your face with warm water.
Apply Head Shaving oil – You may apply the shaving oil on the skin. The best way is to take a few drops in the palm of your hands, rub a little and then massage into your skin on the head. Let it sit for a few minutes.
Shave – You must ideally start with shaving in the hair's direction and then go in the reverse direction for the most optimal shave.
Splash your face with warm water – IF anytime during the shave, you feel like the blade is not gliding well, you can apply some warm water and then try again.
Wash – Lastly, you may wash your face to rinse off any hair residue that might still be clinging to your face.
---
Cons of Using Head Shaving Oil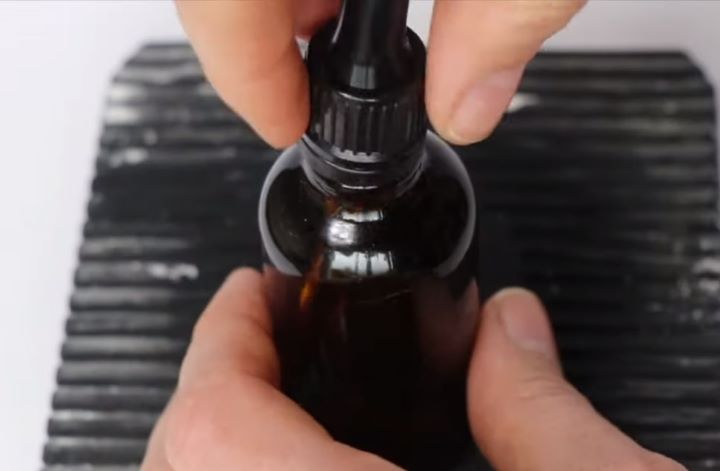 The head-shaving oils have downsides as well. Keep reading to know why shaving oils might not be your thing.

Potent Odor – Including many essential oil extracts in head-shaving oils may be too much for some to bear the fragrance.
Razor Burns – Though shaving oils are known to soothe razor burns, not all are good enough to prevent them. The major cause of razor burns is how the razor glides on the skin, and oils have little say.
Allergies – It is also quite possible that some people may be allergic to a natural ingredient. Besides, though oils are soothing, they may irritate some with sensitive or already oily skin.
Synthetic additives – Some head-shaving oils may include synthetic fragrances or other ingredients that harm your comfort and shaving.
---
How We Test and Score Head Shaving Oil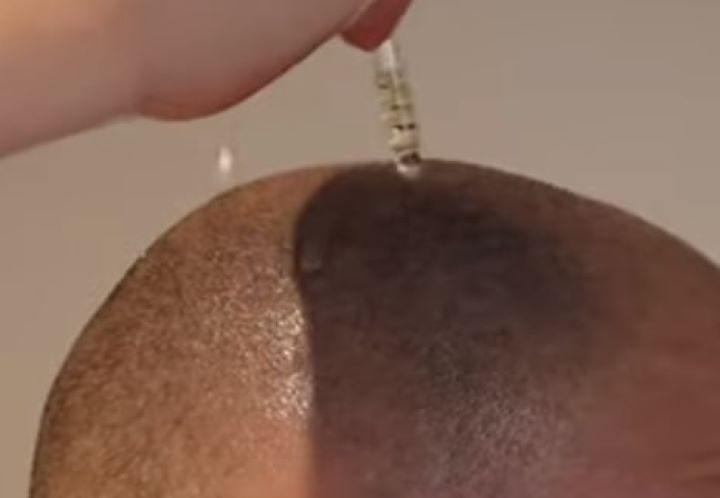 These reviews are based on intense research, analysis, and feedback from our experts and real users from different digital platforms.
We spent 34 hours trying, testing, and scoring these Head Shaving oils, for different key parameters and then shortlisted the best products in the market, saving you time and effort.
We used the following parameters for our tests and analysis.
Less Friction – We observed the product quality on how it can reduce friction to avoid cuts and scrapes.
Hydrating – We observed how the product helps treat dry skin and keep it moisturized that leaving the skin looking nourished and hydrated.
Reduce Redness – We researched how effectively the product reduces redness and eases discomfort on the head.
Non-Irritation – We observed how the product lessens irritation when applied to the skin.
Packaging – We checked how the packaging would protect the product from bacteria and other things.
---
Frequently Asked Questions (FAQ) Regarding Head Shaving Oil
---
Reviews: Best Head Shaving Oil
Here is the list of best Head Shaving oils. But before moving forward, we would like to inform you that we may earn a part of the profits for every purchase made via links on this page.
We hope you love the head-shaving oil we recommend!
So that you know, We may collect a share of sales or other compensation from the links on this page.

---
1
---
2
Alonzo's Sensational Shave brings an amazing head shaving oil that has been exclusively made from natural ingredients like a seed, kernel, and nut oils.
As a result, this oil knows well to nourish your skin, not only with moisturization but also with a dose of vitamins and minerals that strengthen your skin.
Besides, it has no harmful chemicals, not even any preservatives or coloring agents. So you may rest assured that your skin will not feel irritated or dry after applying this shaving oil.
You must also go for this oil if you use regular shaving creams, which tend to dry out your skin.
The other cold-pressed oils it chiefly contains include coconut, avocado apricot, bergamot, olive, and oils.
| Rating Category | Weight % | Score |
| --- | --- | --- |
| Less Friction | 25% | 100 |
| Hydrating | 25% | 95 |
| Reduce Redness | 20% | 100 |
| Non Irritation | 20% | 90 |
| Packaging | 10% | 90 |
| Total Score | 100% | 95.75 |
---
3
A pre-shave oil for your head ensures that your shaving goes as smooth as possible and is free of cuts and bruises is all that you may need.
Besides, there are no harmful chemicals present in this head shaving oil, and it is safe for your sensitive scalp.
It is lightly scented with sandalwood, making you feel more in sync with yourself.
Not to mention the Viking quality of this shaving oil will surely level up your shaving game.
| Rating Category | Weight % | Score |
| --- | --- | --- |
| Less Friction | 25% | 100 |
| Hydrating | 25% | 95 |
| Reduce Redness | 20% | 95 |
| Non Irritation | 20% | 90 |
| Packaging | 10% | 90 |
| Total Score | 100% | 94.75 |
---
4
This head shaving oil from the Lather & Wood Shaving Co. will give you a classic shaving feel.
It has a blend of one or two but several essential oils, namely, Grapeseed, Sandalwood, Meadowfoam, Organic Olive, Wheatgerm, Cranberry, Red Raspberry, and Neem oil, in addition to Rosemary extracts.
But the essential part this head shaving oil will play is that it will soften the hardest hair on your head or face for a butter-like glide of the shaving razor.
Besides, a little goes a long way, so all you need is a few drops, and then leave it up to 30 minutes to show its magic before you shave.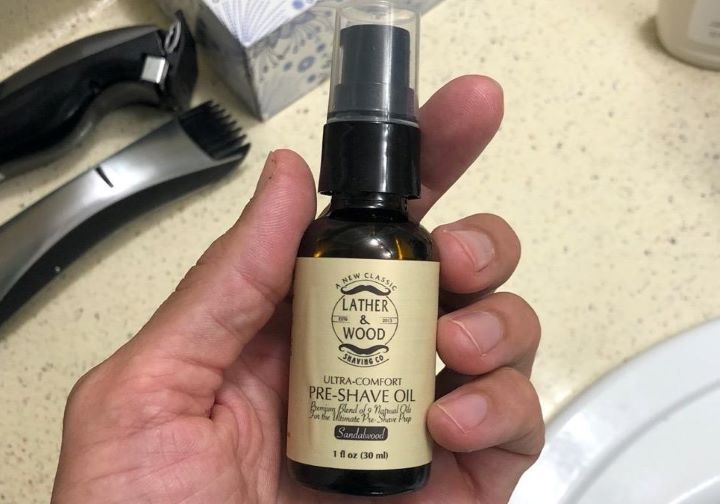 ---
5
For ultra gliding shaving, this head shaving oil by American Crew will be of much help.
It prepares your skin and hair for the razors to do their work perfectly on application.
Besides, including natural ingredients like olive oil, rice bran oil, clove flower oil, peppermint oil, and rosemary extracts lend its skin-soothing and moisturizing action.
You may use it alone or in addition to shaving cream as per your preference.
---
6
The Art of Shaving head shaving oil will soften the hair on your head and face, even without leaving any oily residue on your skin.
It also reduces the skin's friction from the razor blades since it forms a barrier between your skin and the razor.
Additionally, the dispenser bottle makes it easy to get a dab whenever needed.
---
7
From Lather and Wood, he has pre-shave oil.
The shave oil is an all-natural formula.
It is soothing and moisturizing.
Also reduces irritation.
---
8
The Art of Shaving is a soothing shaving oil.
It contains castor oil and essential oils.
The all-natural formula for sensitive skin.
Very moisturizing and soothing.
---
9
The Viking Revolution brings you their premium shaving oil.
It is an irritation-free formula for sensitive skin.
The formula is moisturizing and soothing.
Ideal to use with a safety razor.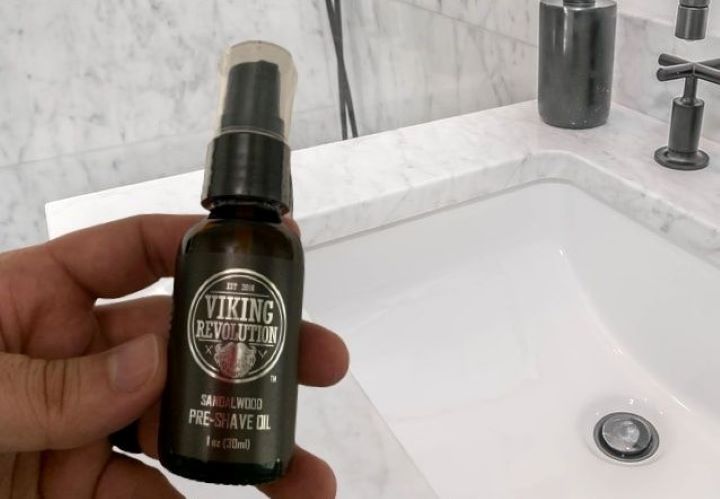 ---
10
The Tree Hut shaving oil will moisturize your skin.
It is a blend of natural and wholesome ingredients.
The il us a basic coconut and lime formula.
It has a refreshing scent.
---
Index Table: Top-Rated Head Shaving Oil
---
---