Some of the links in this post are affiliate links. This means if you click on the link and purchase the item, I will receive an affiliate commission at no extra cost to you. All opinions remain my own.
Shaving your head may get tricky due to the different contours of the head. You can choose the best exfoliator for a bald head to prepare the scalp skin for shaving.
There are several natural nourishing scrubs available to remove dead skin. Keep on reading to learn more.
---
---
Buying Considerations For Exfoliator For Bald Head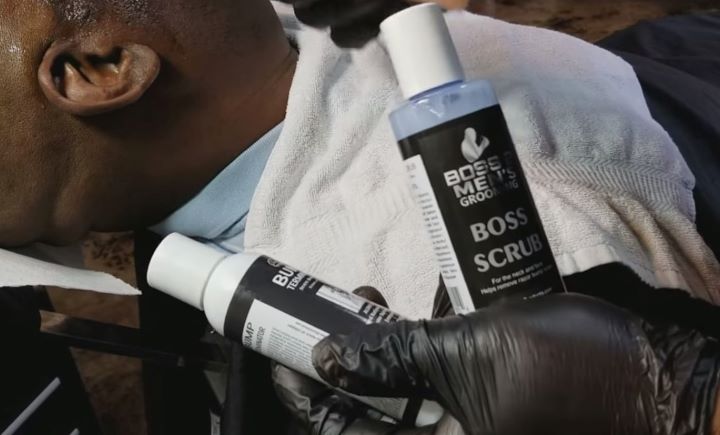 An exfoliator should be gentle yet effective on the skin. Before choosing an exfoliator for the head, we have listed some major things to remember.

Skin Type – Learn about your skin type to choose the best exfoliator for best results. Pick an all-skin type variant if you need clarification on your skin type. If your skin gets red and bumpy, choose a gentle exfoliant for sensitive skin.
Ingredients – You may find different ingredients such as aloe vera, coffee grounds, walnut grounds, jojoba seed, lime, and mint in your bald head exfoliators.
Packaging – Different packaging, such as tubes, pump bottles, and jars, exist. A pump bottle is more convenient for dispensing the scrub.
Intensity – You may choose from deeply exfoliating or gentle scrubs depending upon your skin type. Jojoba seed oil beads are more gentle on the skin in comparison to walnut shells
---
Benefits Of Exfoliator For Bald Head
It may seem like an additional step in your shaving, but it will greatly improve the results. Here are some ways you may benefit from exfoliating your head.

Smooth Scalp – Aside from exfoliator, we also have this shaving cream for bald head to help your scalp feel smoother as the scrub will remove dead cells and flaky skin from the surface.
Close Shave – The razor will glide smoothly on the surface and provide a closer and cleaner shave.
No Bumps – Your head will be free from any bumps and ingrown hair from the skin. So you can sport your bald head with more confidence.
Save Time – You will spend less time shaving and not need to shave one area several times, saving time.
---
Features Of A Good Exfoliator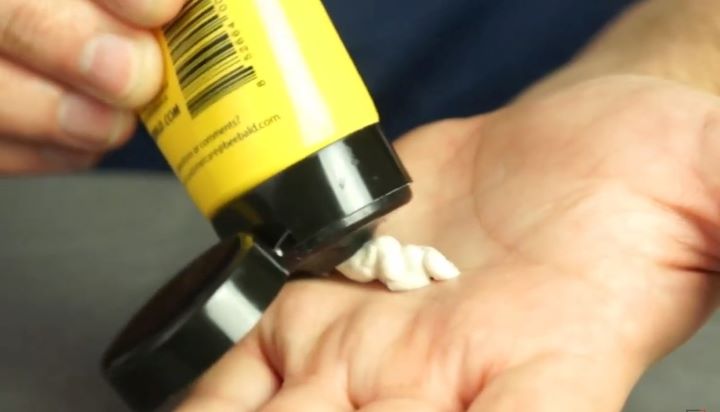 Choose a scrub that is less abrasive to the skin. Here are some important features to look for in a good exfoliator.

Easy-Clean – The scrub should be easily washable so that it does not obstruct shaving.
Effective – See that the formulation works effectively on the skin to remove dead skin.
Non-Comedogenic – It should be non-comedogenic to prevent your pores from clogging.
Nourishing – Look for a nourishing scrub so that the skin does not feel dry after shaving.
---
How We Test and Score Exfoliator For Bald Head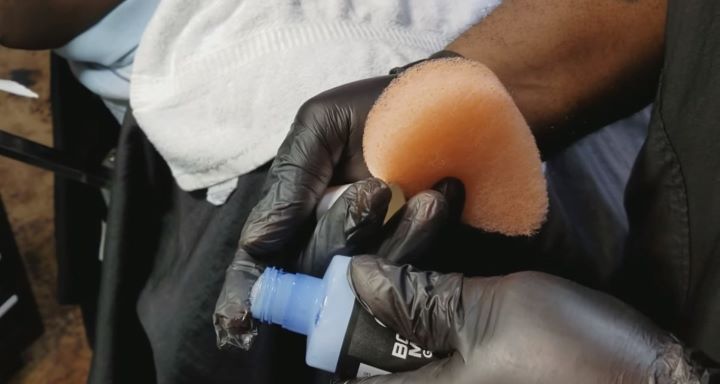 These reviews are based on intense research, analysis, and feedback from our experts and real users from different digital platforms.
We spent 34 hours trying, testing, and scoring this Exfoliator For Bald Head for different key parameters and then shortlisted the best products in the market, saving you time and effort.
We used the following parameters for our tests and analysis.
Anti-Bacterial – We analyzed how effectively the product work to fight or resist bacteria.
Flake-Free – We assessed how the product effectively eliminates flaky scalp irritation, leaving the user's head fresh and moisturized.
Non-Irritation – We observed how the product lessens irritation when applied to the skin.
Softness – We compared the level of softness of different products.
Freshness – We checked how useful the product is in preventing dirt and odor that will keep the user's head super fresh.
---
Frequently Asked Questions (FAQ) on Exfoliator For Bald Head
---
Reviews: Best Exfoliator For Bald Head
We have listed some most effective Exfoliator For Bald heads with their features for you to choose from. We'd also like to let you know that we can earn a small commission with every purchase made through the links in the article.
We hope you love the exfoliator we recommend!
So that you know, We may collect a share of sales or other compensation from the links on this page.

---
1
---
2
Pick the Mountaineer deep cleaning exfoliating scrub with all-natural ingredients.
It has the goodness of olive oil, coconut oil, jojoba seed oil, and bentonite clay.
The scrub helps clean pores from dirt, oil, and dead skin cells.
Moreover, the natural abrasiveness is gentle to the skin and leaves the skin smooth.
It is ideal for sensitive skin as the natural formula is safe and causes no irritation.
| Rating Category | Weight % | Score |
| --- | --- | --- |
| Anti-Bacterial | 30% | 100 |
| Flake-Free | 25% | 100 |
| Non-Irritation | 20% | 95 |
| Softness | 15% | 90 |
| Freshness | 10% | 90 |
| Total Score | 100% | 96.5 |
---
3
Get the HeadBlade pre-shave scrub with the goodness of walnut to remove dead skin from the surface.
Also, it helps in preparing and softening the hair for a closer and quick shave.
You will experience less abrasive skin, and the razor will glide smoothly over the hair.
Moreover, it reduces and removesees ingrown hair for a smooth bald head after the shave.
The scrub has fine ground walnuts, so it is safe for all skin types without causing any skin irritation.
HeadBlade HeadShed 5 ounces is the first step of the HeadBlade Shaving Routine.
| Rating Category | Weight % | Score |
| --- | --- | --- |
| Anti-Bacterial | 30% | 100 |
| Flake-Free | 25% | 95 |
| Non-Irritation | 20% | 95 |
| Softness | 15% | 90 |
| Freshness | 10% | 90 |
| Total Score | 100% | 95.25 |
---
4
The Skullskape scrub is specifically made for bald heads to remove dead cells and dirt.
It has toxin-removing charcoal ingredients in the formulation to clean the pores.
Moreover, it has refreshing green tea and mint to give a deep cleansing effect on the skin.
The thick formulation of the scrub requires a small amount to exfoliate your head.
Your pores will feel cleaner with regular application and promote a closer shave.
---
5
Consider the Viking Revolution microdermabrasion scrub to have a squeaky clean scalp before a shave.
It cleanses the dirt and removes all the oil buildup from the pores for clear skin.
Moreover, the formulation is suitable for all skin types and helps eliminate acne.
The scrub also helps the shave cream work better with the razor.
Besides, with the smoothening effect, the skin will get nourished and feel softer after each use.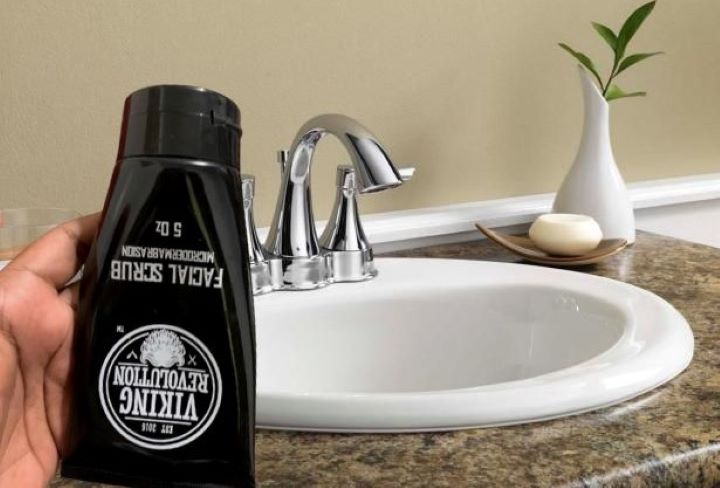 ---
6
The Brickell pumice head exfoliator has coffee extracts to scrub your scalp gently.
This organic scrub has jojoba beads w that'll remove dead skin cells wiwithoutrritation.
Moreover, the scrub unclogs the pores from sebum and ingrown hair to provide a smooth shaving base.
It also has vitamin E to nourish the skin and prevent any cuts deeply.
Include this at least twice a week in your shaving routine to see the difference in results.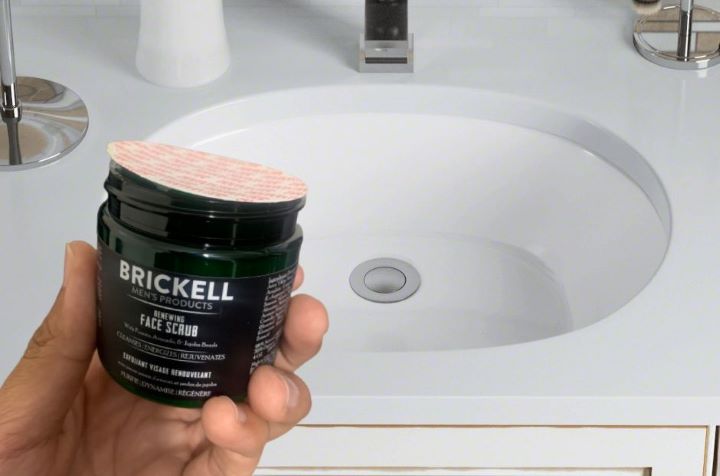 ---
Index Table: Top-Rated Exfoliator For Bald Head
---
---