Who says that bald heads need no maintenance. From dry and itchy scalps to oil secretions, bald heads are prone to many issues. And one of the most important ways to take care of your hairless scalp is a decent shampoo!
So we looked around on Amazon and shortlisted the best shampoos for bald heads, and compiled a little list for your convenience. Please look at these shampoos and some of the additional information mentioned here. I hope it helps!
---
Benefits of Shampoo for Bald Head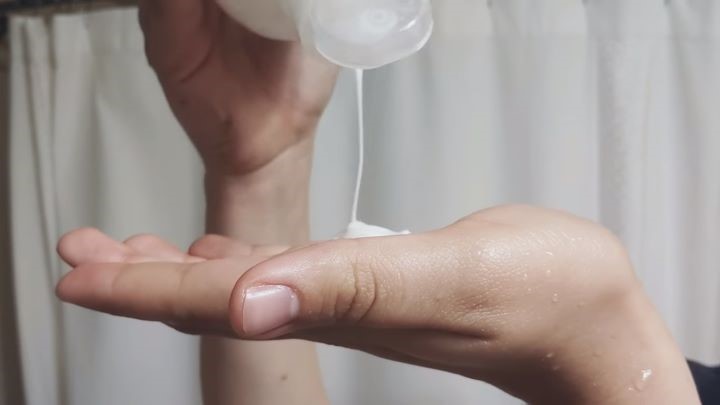 Natural Ingredients – Look for shampoos with active ingredients that are derived from natural resources. This is important as you must minimize chemicals as they may enhance your skin's sensitivity and have some side effects.
Moisturizing – Choose bald head shampoos that are less drying, and it will be great if they have hydrating action.
Less Foaming – Shampoos that don't leather too much are better for bald heads since you don't have hair that needs excess leathering. Besides, the ingredients can have better action on your head.
---
Essential Steps to take care of your Bald Head
Have a look at the following steps that are a must in your head care routine and see if you have been missing on any of these.

Exfoliating – Exfoliating the scalp is of utmost importance since the head is exposed to many pollutants and dust during your time out. The use of good shampoo for the bald heads can keep the dead skin in check.
Moisturizing – While Exfoliation cleans all the dead cells and dust, it may also deplete the skin's top moisturizing layer. So make it a rule to moisturize your head after cleaning, or otherwise as well.
Cover – Try and use some of the other sorts of or headgear to keep the head protected from the sun and dust.
Use Sunscreen – Use an effective sunscreen lotion with an SPF of at least 30, as the head is exposed to harmful sun rays, you can check our list of the best sunscreen for bald head.
---
Why is Shampoo Important for Bald Head?
Being bald is low maintenance, but not no maintenance! So here are a few reasons why you must not ditch the shampoo even if you have no hair on your head.

Accumulation of Oil & Dirt – Even without hair, your head accumulates a lot of oil and dirt. The part that the hair would have otherwise absorbed accumulates on your scalp. So every time you shower, make sure to grab some shampoo, and it gives a thorough rinse.
Dandruff – Well, again, not only those with hair can get dandruff. Bald heads can also have dandruff. You will require an anti-dandruff shampoo to treat your skin and make it flake-free.
Shampoo Only – While you may assume that soap, face-wash, or body wash may do the trick, they do not. And this is because they have a drying impact on your bald head.
---
How We Test and Score Shampoo For Bald Head
These reviews are based on intense research, analysis, and feedback from our experts and real users from different digital platforms.
We spent 28 hours trying, testing, and scoring these Shampoos For Bald Head, for different key parameters and then shortlisted the best products in the market, saving you time and effort.
We used the following parameters for our tests and analysis.
Hydrating – We observed how the product maintains hydrates the itchy scalp and also regulates the skin's oil balance.
Flake-Free – We assessed how the product effectively eliminates flaky and scalp irritation, which leaves the user's head fresh and moisturized.
Nourishing – We researched how good the product is in treating scalp conditions, softening, and retaining hair moisture while encouraging hair growth.
Non-Itchy – We analyzed how effectively the product work to fight or resist irritation.
Freshness – We checked how useful the product is in preventing dirt and odor that will maintain the user's head feeling super fresh.
---
Frequently Asked Questions (FAQ) About Shampoo For Bald Head
---
Reviews: Best Shampoo for Bald Head
Below are the top Shampoos for Bald Heads! However, before your skin through our list.
We want to inform you that we may earn a part of the profits for every purchase made via links on this page.
We hope you love the shampoo we recommend!
So that you know, We may collect a share of sales or other compensation from the links on this page.

---
1
This shampoo is sure to soothe your itchy scalp with ingredients like Piroctone Olamine and Climbazole.
While others like Rosemary oil, Salicylic acid, Menthol, and Ginger extract help the skin maintain its natural moisturization, salicylic acid sweeps away the dead skin cells and promotes cell regeneration.
Additionally, this shampoo is also enriched with Ocean Silk Technology, which ensures that your skin is taken care of in the most gentle way.
| Rating Category | Weight % | Score |
| --- | --- | --- |
| Hydrating | 25% | 100 |
| Flake-Free | 25% | 100 |
| Nourishing | 20% | 95 |
| Non-Itchy | 15% | 95 |
| Freshness | 15% | 90 |
| Total Score | 100% | 96.75 |
---
2
This cleanser by Comprehensive Cranium Care is specially designed to treat your face and scalp in one of the most gentle ways.
It is ideal for treating scaly, dry, itchy, or even oily bald heads. It perfectly hydrates the scalp and also regulates the skin's oil balance.
Besides, it is also anti-comedogenic and hypoallergenic. So it will take care of your sensitive skin.
It is advisable to use it after every shave for better freshness on your skin.
Additionally, this product has not been tested on animals.
| Rating Category | Weight % | Score |
| --- | --- | --- |
| Hydrating | 25% | 100 |
| Flake-Free | 25% | 100 |
| Nourishing | 20% | 90 |
| Non-Itchy | 15% | 95 |
| Freshness | 15% | 90 |
| Total Score | 100% | 95.75 |
---
3
Pamper your scalp like never before with this shampoo by OGX that is powered with Tea Tree Mint oil. Besides, it also includes many more natural ingredients like peppermint witch hazel; among others, it will cleanse your scalp with perfection.
It removes all the residue from your scalp without being too harsh on it.
And since it is lightweight and sulfate-free, you will not feel any heaviness on your scalp after use.
| Rating Category | Weight % | Score |
| --- | --- | --- |
| Hydrating | 25% | 100 |
| Flake-Free | 25% | 95 |
| Nourishing | 20% | 90 |
| Non-Itchy | 15% | 95 |
| Freshness | 15% | 90 |
| Total Score | 100% | 94.5 |
---
4
For a clean bald head, this cleanser scrubs away all the dry, flaky skin to leave behind a clean and moisturized head.
It leaves your skin quite refreshed and revived.
Besides, you may also feel free to use it on your face.
---
5
This bald head shampoo by Aveeno contains oats that act on hydrating and soothing the scalp, while the almond milk nourishes the sensitive skin on the head.
Naturally, this could be an ideal partner to your dry scalp after each day of exposure to pollutants and dust.
This bald head shampoo is completely free of sulfates, parabens, and even dying agents and thus suitable for all.
---
6
This Art of Sport Bald Head shampoo will do the trick if your head is prone to dryness and dandruff.
It works effectively to eliminate the flaky, dry, dead skin off your scalp and the oil buildup with its ingredient, Zinc Pyrithione.
Besides, it leaves behind a soothing eucalyptus scent that will keep you refreshed and energized all day long.
Additionally, it is safe for most skin types as it is free of parabens, sulfates, and other harsh chemical ingredients.
---
7
The Aveeno shampoo is ideal for sensitive scalps.
It contains almond milk and oatmeal to soothe your scalp and moisturize it.
Ideal for hair and bald heads.
The formula is Dye-free and perfect for sensitive skin.
---
8
The HeadBlade is an Exfoliating scrub for your head.
Perfect for keeping your skin clear and smooth.
It exfoliates and allows for a smoother shave.
Ideal for ingrown hairs and acne.
---
9
From head and Shoulders, we have a moisturizing shampoo for your bald head.
The shampoo is a shampoo and conditioner that will work on a bald head.
It is especially ideal for dandruff.
To moisturize and soothe your scalp.
---
10
The Mountaineer Brand is ideal for a bald head.
It is an all-natural bald head shampoo and care system.
You get a 5-piece skincare set.
There is a scrub, head and face wash, PH restoring toner, and moisturizer.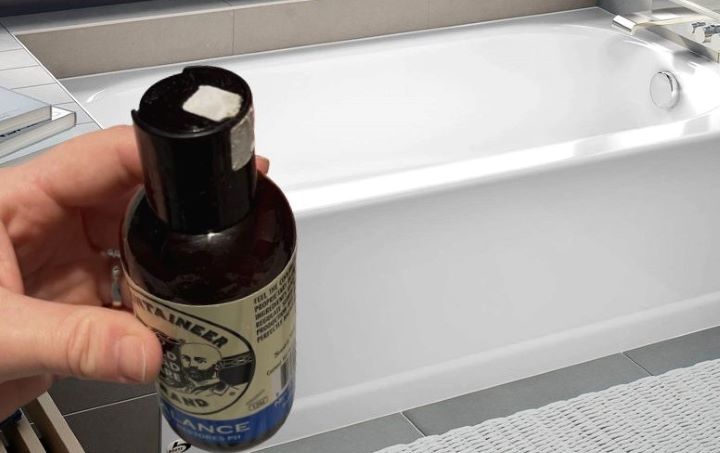 ---
Index Table: Top-Rated Shampoo for Bald Head
---
---