Being bald makes the head a little extra sensitive to the impact of the sun. So naturally, the sunscreens come to the rescue and protect your bald head from the heat and harmful radiation from the sun.
So here we are with the top sunscreens for a bald head that will make your experience fun and soothing each time you step out in the sun. Besides we will also share some additional information for your convenience. Have a look!
---
How to use Sunscreen For Bald Head?
The application makes a lot of difference. So have a quick read on the three golden rules on the most optimal way to apply sunscreen on your bald head.

Patch Test – Whenever you buy a new sunscreen product, you can use a head shaving mirror and do a patch test to check how it reacts with your skin. Consequently, after the first application, wait for another 20 -30 minutes to see if your skin shows any irritation or rashes. If it is all good, you are good to go ahead with a full application on your head.
Application Time – The ideal time to apply sunscreen so that it acts the most effectively is at least 30 minutes before going out in the sun. Sunscreens take time to absorb the skin and form a barrier, and 30 minutes is a good time frame.
Reapplication Time – Most sunscreens stop working after an hour's time. So you will have to re-apply to stay safe from the sun's rays. Besides, many sunscreens with enhanced protection claim to stay effective for around 80 minutes.
---
What to look for in a Sunscreen For Bald Head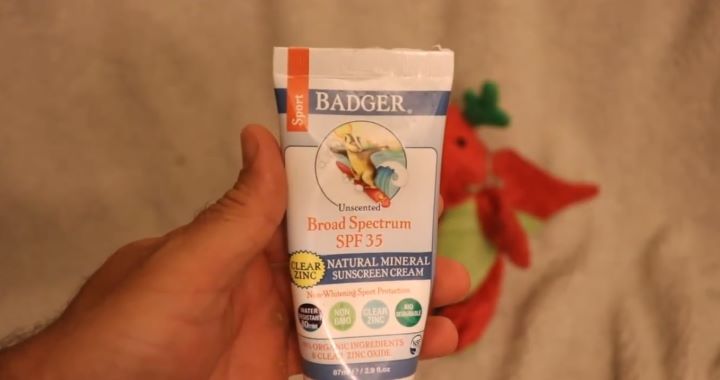 Here are the top things to look out for in sunscreen before you choose one for your bald head.

Broad spectrum protection – While UV radiates sunburn or tan your skin, look for creams that offer broad-spectrum protection. This means that your skin will stay protected from UV-A and UV-B radiations, which work differently.
SPF – SPF stands for Sun Protection Factor and measures the percent of sun's radiations that will reach the skin after penetrating the sunscreen barrier. So ensure that you do not go for sunscreen with an SPF below 30.
Waterproof – Baldhead is prone to higher sweating when exposed to the sun; gradually, the sweat may carry away the layer of sunscreen with it. But a waterproof sunscreen will stay in place and protect your skin
Matte Finish – Check out whether the sunscreen leaves a glossy look or a matte one before purchasing it. Matte is always a preferred option as the skin looks more natural, and men don't want to highlight that they have applied anything on their heads.
---
Tips and Tricks for Taking Care of your Bald Head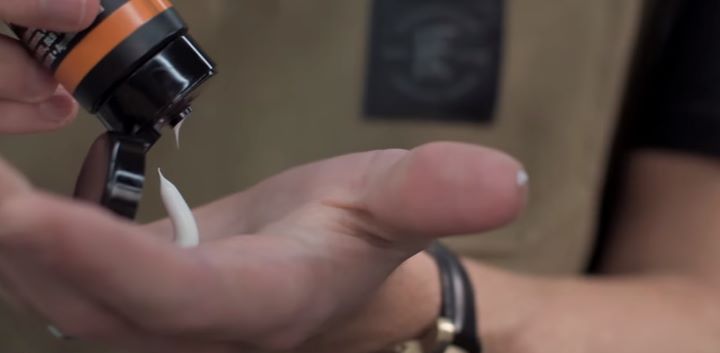 Though sunscreens go a long way in protecting your skin from the sun's harm, here are a few more additional tips to protect your delicate scalp.

Try and Cover – While you may like exposing your shiny scalp, shielding it with a cap or some other headgear of your choice is always better.
Keep it moisturized – You must either use a moisturizing sunscreen or a simple moisturizer to keep the scalp adequately hydrated. If the skin on your head gets too dried, it may turn itchy, and dandruff may appear even without any hair.
Get a Massage – Getting your bald head massaged with some serums, essential oils, or any other bio-oil can rejuvenate the skin cells, and the scalp will feel hydrated or long.
Shave Regularly – If you need to shave off the tiny hair strands, ensure that you shave them off regularly. Use a good quality cream and razor that can adjust to the contours of your head and leave behind no nicks or cut marks.
---
How We Test and Score Sunscreens For Bald Head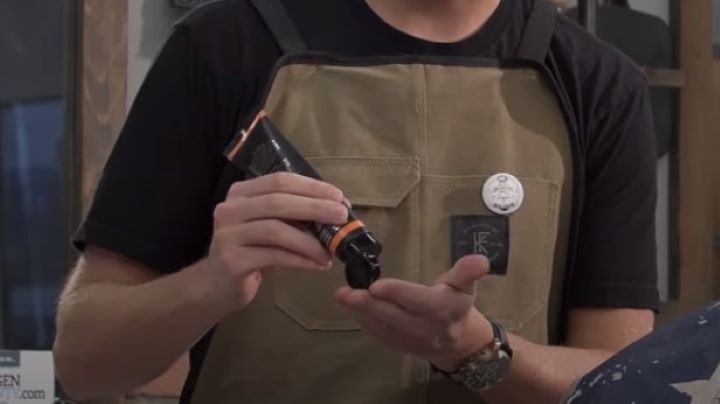 These reviews are based on intense research, analysis, and feedback from our experts and real users from different digital platforms.
We spent 22 hours trying, testing, and scoring these sunscreens For Bald Head for different key parameters and then shortlisted the best products in the market, saving you time and effort.
We used the following parameters for our tests and analysis.
Waterproof – We observed how good the product is staying in place and protecting the user's skin for longer periods.
Sweat-Resistant – We checked how effectively this product absorbs moisture after continuously wearing them for a long time.
Hypoallergenic – We observed how the product is likely to trigger an allergic reaction.
Non-Greasy – We researched how useful the product helps minimize oil and irritation for healthy-looking skin.
Price – We checked the products' affordability having good quality.
---
Frequently Asked Questions (FAQ) Regarding Sunscreen For Bald Head
---
Reviews: Best Sunscreen For Bald Head
Check out our little list of the best sunscreens for bald heads. Also, note that we may receive a part of the profits for every purchase you make through the links on this page.
We hope you love the sunscreen we recommend!
So that you know, We may collect a share of sales or other compensation from the links on this page.

---
1
---
2
This sunscreen for bald heads features a nongreasy formula that will not clog your pores or induce acne on your skin.
Besides, it is also water-resistant, so you feel free to apply it on the beach and have an excellent playtime without worrying about your skin's protection against the sun.
Also, this sunscreen requires reapplication every 60 minutes in the sun to continue its effectiveness.
Nevertheless, Headhunter sunscreen is hypoallergenic and will not sting your eyes or other parts of your face and head.
| Rating Category | Weight % | Score |
| --- | --- | --- |
| Waterproof | 25% | 100 |
| Sweat-Resistant | 25% | 90 |
| Hypoallergenic | 20% | 95 |
| Non-Greasy | 20% | 90 |
| Fragrance-Free | 10% | 90 |
| Total Score | 100% | 93.5 |
---
3
The Neutrogena sunscreen is one of the best sunscreens for your bald head as it includes odor-neutralizing ingredients that leave behind only a slight manly scent.
It is also enriched with aloe vera and vitamin E, which are well known for anti-inflammatory and anti-aging action.
Besides, it is non-greasy and keeps your face dry yet adequately moisturized.
Moreover, the best feature is that its active protection formula protects your head from the harmful UV radiation of the sun for a prolonged period and effectively.
| Rating Category | Weight % | Score |
| --- | --- | --- |
| Waterproof | 25% | 95 |
| Sweat-Resistant | 25% | 90 |
| Hypoallergenic | 20% | 95 |
| Non-Greasy | 20% | 90 |
| Fragrance-Free | 10% | 90 |
| Total Score | 100% | 92.25 |
---
4
This sunscreen cream with an SPF of 30 is a cool addition to your kit since it also moisturizes and tones your skin's texture.
It also leaves no lustrous layer on your skin and controls the excess oil secretion from your skin when under the sun.
Besides protecting your skin from the sun's harmful UV rays, it also reduces fine lines, wrinkles, and dry patches on your skin.
Apart from this, your head will also burn a little less and feel calm and refreshed for a longer time.
Active ingredients like Benzophenone-3, Butyl Methoxydibenzoylmethane, and Homosalate deliver fast action and longer than other sunscreens for your bald head.
---
5
This sunscreen by Thinksport for bald heads claims to be the first sunscreen to meet the Whole Foods Premium Care requirements and a collection of awards.
It is safe for the skin and free of harmful ingredients like paraben, oxybenzone, avobenzone, and other chemical absorbers.
However, the cool part is that it is also resistant to water for a whopping 80 minutes on the application, making it one of the longest-staying sunscreens for men.
Besides, it is easily absorbed by the skin and is free of obtrusive-smelling ingredients.
Further, this product is also cruelty-free, vegan, and gluten-free.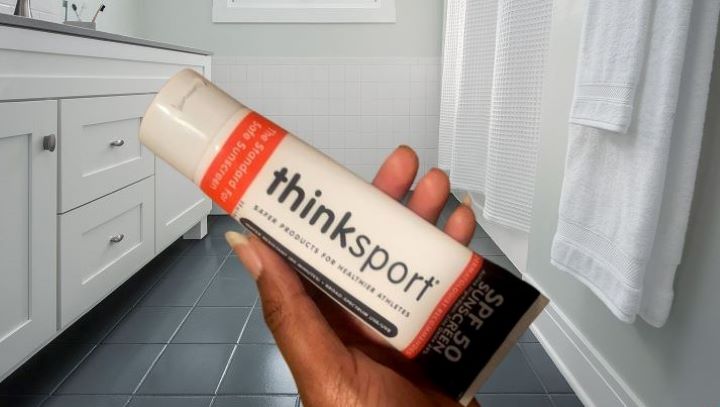 ---
6
Laced with Dry-Touch technology, this sunscreen by Neutrogena leaves behind a matte finish on your bald head.
Besides, it is powered by Helioplex, which helps the sunscreen fight against harmful UV radiation and protects your skin.
Also, it is anti-comedogenic (doesn't clog pores) and paraben-free. Besides, it is safe to use for most skin types.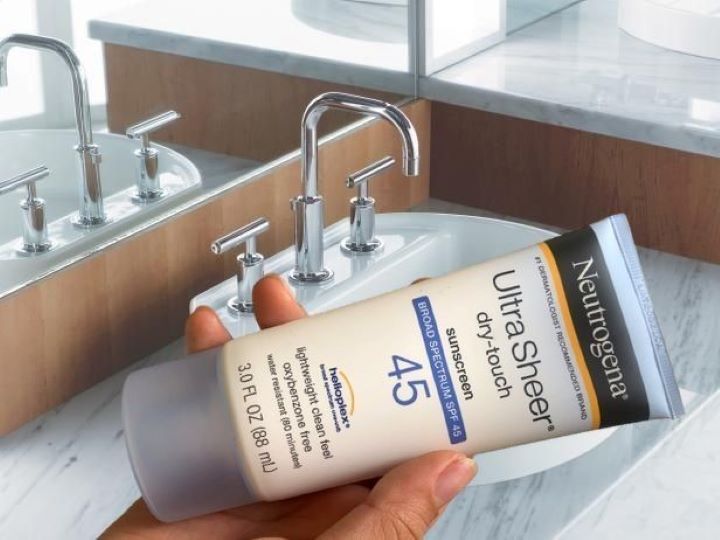 ---
7
The Waxhead Sun Defense Sunscreen is perfect to use on your bald head.
It is a zinc-based sunscreen that is organic and safe for kids and adults.
You can use it on your face and body as well.
The sunscreen offers full sun protection.
---
8
From CeraVe, we have a top sunscreen that is multi-purpose for your face and head.
It is a mineral sunscreen for sensitive skin.
The ingredients include Zinc Oxide and Titanium Dioxide.
It offers SPF30 protection.
---
9
The Banana Boat sunscreen is specifically for a bald head.
You easily spray it on.
The formula is lightweight and quick drying.
It is a safe and broad-spectrum UVA and UVB protection.
---
10
While you go for sun protection for your bald head through sunscreens, here's a suggestion for a hat that can equally effectively keep your skin safe.
With wide brims covering most angles, this hat ensures no risk of being exposed undetoong sunlight.
It will keep you chill and safe with HydroActive cooling technology, which takes only 30 seconds to reach temperature equilibrium.
There is a movable elastic chin cord to ensure a precise fit for the best comfort and function.
The hat is created from UPF 50 fabric that blocks up to 98% of the sun's harmful UV rays and provides ultimate protection for your face, ears, and neck.
This 100% machine washable accessory will never lose its quality, even after many washes.
---
Index Table: Top-Rated Sunscreen For Bald Head
---
---