Clean and smooth had that is ree of hair is a dream come true for many. But the most crucial part played to achieve this is an active head shaving razor. So here we are with the top head-shaving razors that are unique, stylish and deliver a comfortable shaving experience.
Have a look and also learn about some fantastic tips that may come in handy to enhance your shaving routine further.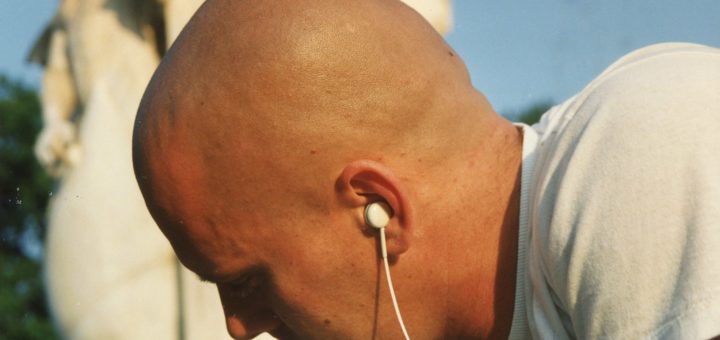 ---
Aftershaving tips for the head
Use moisturizer – apply a layer of moisturizer on your head after each shave to ensure that the skin stays adequately hydrated.

Use Sunscreens – The head without any hair is exposed to the sun and its harmful radiations causing burning and itching sensation on the head's delicate skin. So use a sunscreen with a matte finish as a layer of protection.

Use Aftershave lotion for sensitive skin – If you have sensitive skin, you must use an aftershave lotion that soothes your skin.

---
What to look for in a Head Shaving Razor?
The market is flooded with several Head Shaving Razors, with a variety of designs, application types, and extensions.
But you might not be aware of what are the most important features of a razor that you must look for when choosing a razor for your delicate head.
Handle grip and length – the length of the handle, as well as its grip, plays a big role in the kind of shave that you will have. Go for handles that you are comfortable to hold and work with.

Number of Blades – Different razors come with a different number of blades on their heads. Though there is a misconception that the more the number of blades, the better the shave, look for blades that are sharper and durable than just the count.

Ease of Use – The head of the head-shaving razor impacts the way a razor works on your skin. Go for those with high pivoting motion and flexible heads.

---
Tips for Shaving your Head
Here are some cool tips to follow during your shaving regime. Have a look and follow as many as you can.

Hair length – Gap your shaving sessions as per the length of your hair. The ideal time to shave your head is when your hair is short and not too long. If your hair has grown too long, you must first clip them and then shave.

Shower – Take a shower before shaving, so that the warm and wet actions moisturize your hair for easy removal.

Shaving Cream – Use a nice shaving cream to create a cushion between the blade and the skin. Besides, it also aids the removal of hair from your head.

Direction – Start from the front and move backward as you shave your head. At the back, you must start from the neck and move upwards towards the top of your head.

---
Reviews: Best Head Shaving Razor
Below is the list of top head shaving razor that will ease your shaving routine by leaps and bounds. But we would also like to inform you that for every purchase made through the links on this page, we shall warn a small part of the profits.
---
This 5-Blade head shaving razor by Salimo brings along 16 cartridges, with each having five blades, that fit with this razor.

It also features a Hypoallergenic lubricating strip that has been enthused with Vitamin E and reduces skin itching and irritation.

Besides, the 24 degree pivoting action ensures that the blade covers all the contours of your head and face and provides a clean shave.

Additionally, the razor has an Anti-clog design so that you can clean it within seconds.

Its blades are also durable since they have been double coated for maintenance of sharpness.

---
2
A bald head shaver that self-clean is a must in your shaving kit. You won't need to hold it underwater for long as the anti-clogging design rinses the blades at a fast pace.

The brand also claims to reduce the shaving time by 75%, since it features a Bi-Directional action shave which leaves behind a perfectly smooth sin.

It also designed to self sharpen its blades on touching the skin during shaving, without leaving behind any bruises, nicks or rashes on your head.

The product is also genuinely versatile as you can feel free to use it on all parts of your body apart from your head.

It can easily cover even hard to reach spots on your head with ease and makes your shaving more of a comfort than a struggle.

---
3
This 3 edge razor by Haryali London gives the closest of a shave to give a smooth aftershave skin.

It is most suitable for people with thick and coarse hair on their heads and faces.

This razor has a premium handle made of aluminum as well as wrapped in an antique maroon design for a comfortable grip.

It looks simply beautiful and elegant, not to mention the luxurious feel.

Haryali London also claims that their head shaving razor works better than even electric shavers or trimmers.

---
4
Equipped with AutoSense technology this electric head shaver by Braun is all set to exceed your expectations. It easily reads and adapts its razors ntensity to the density of the hair.

On full charging, the razor can go on a shaving spree for up to 50 minutes.

Besides, since it is cordless, you need not worry about any limitations imposed by the charging cord.

However, the best part is that the razor is completely waterproof, so you may feel free to wash it under the shower or use it with a shaving cream without having to worry about the machinery getting malfunctioned.

It also comes along with beard Trimmer attachments so that you may use it on your face as well.

---
5
This cool and award winning head shaving razor by HeadBlades offers a premium shaving experience.

It glides like butter on your skin, irrespective of the fact that you use a shaving cream or not.

It is also made with plastic bottom with a rubber finger ring that makes it comfortable for the fingers to hold on to it while shaving.

Dual-axis suspension ensures that the blades cover the contour of your face with ease as well as of your face.

It is compatible with HB4 and HB6 Blade Cartridges; besides, one HB4 blade comes inclusive in the package.

The design is truly innovative, and you will love using it at home and on your vacations.

---
6
This premium Omnishaver is cool, unique, and quite an attention grabber.

It will reduce your time by up to 75% so you can expect a better shave in less time.

The razor also self cleans during the shave, and there will be no clogged blades or cleaning brushes required.

It is more durable than most other head-shaving blades as the blades are self-sharpening. These shaving blades can be used on all body parts apart from the head and works with equal efficiency at all places.

---
Index Table: Top-Rated Head Shaving Razor
---
---