Some of the links in this post are affiliate links. This means if you click on the link and purchase the item, I will receive an affiliate commission at no extra cost to you. All opinions remain my own.
Are you always busy planning to travel to different places? We know what you need to add to your travel toiletries! A travel shaving brush will make everything a lot more easy for you. These often come with a case.
Therefore, if you are running late and feel like your brush is a little wet, just put it in the case and pop it in the bag. This complete guide is for men who are always on the go. The article lists the best travel shaving brush for you to try. Read along to know more.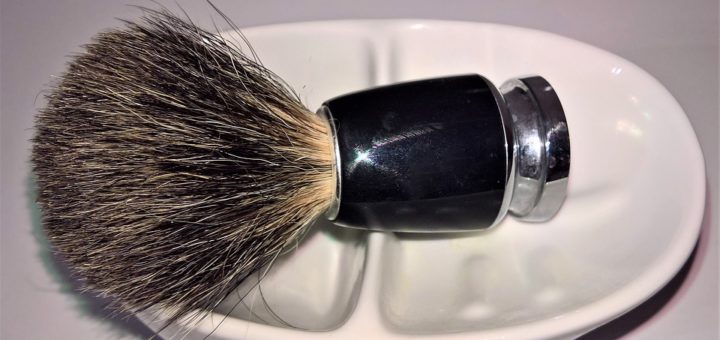 ---
---
Why Consider Using A Shaving Brush?

A shaving brush is a perfect addition to your grooming routine. There are several benefits of a saving brush, which you won't see otherwise. It helps the facial hair prepare for the blade by softening them. Here are the benefits of using a shaving brush.
Thick Lather – A shaving brush helps create a rich and thick lather before using a blade. This, in turn, makes the process a whole lot smoother and easy. Trust me; your skin will thank you for using a shaving brush.
Softens the Hair – Prep your facial hair with a nice and compact shaving brush. It helps soften the hair so that it comes off easily while using the blade.
Lifts the Facial Hair – A shaving brush lifts the facial hair to help you attain a better experience. The continuous use of a brush while shaving makes the hair grow in a certain way.
Exfoliates the Skin – Who says only women need to exfoliate their skin? Men tend to have more coarse and dry skin; therefore, a shaving brush helps them exfoliate the dead skin cells gently and effectively. Use in a circular motion to exfoliate the skin properly.
---
Different Types Of Shaving Brush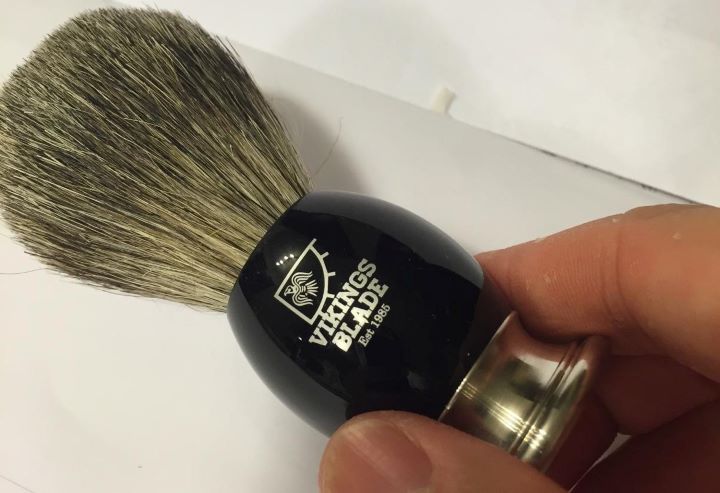 There are multiple options if you are looking for a nice and effective shaving brush. However, these options can leave your head spinning. Therefore, here are the different shaving brushes for you to choose from. These will leave your skin soft and supple while encouraging proper hair growth.

Boar Hair – These brushes do a great job lifting the hair from the surface since they are solid. With the help of a boar hair shaving brush, the lather reaches under each strand of hair. If you haven't used a brush for shaving before, this is a great option.
Horsehair – Horse hair shaving brush does not hold much more water than many other options. However, these are slowly coming back into fashion since they are more economical.
Sythetic – A shaving brush with synthetic bristles can be a little stiff. However, these compete well for some of the most reputed brushes. These give the feel of a badger shaving brush in budget! Besides, you may pick a synthetic travel shaving brush of different sizes and softness.
Badger Hair – If you care enough, a badger hair shaving brush can last for years. These are soft, durable and widely used for travel shaving brushes.
---
How To Determine If Your Shaving Brush Is Right?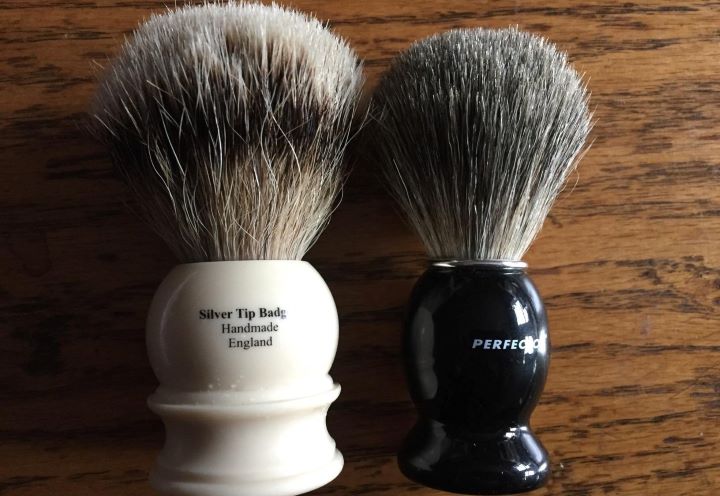 If you haven't used a shaving brush, you won't have anything to compare it with. Therefore, keeping the scenario in mind, we have a few pointers to consider if you are using a shaving brush for the first time.
Backbone – The backbone of a shaving brush, also known as a knot, should be stiff. While using it to create a rich lather, notice how it performs and moves. A thick lather denotes a stiff backbone.
Bristles – You can expect your shaving brush to lose a couple of bristles throughout use. However, a brush made up of a lower-grade material will lose the hair more quickly. Therefore, invest in a good quality shaving brush initially and then move forward with others as you gain some experience.
After Shave Experience – If your after-shaving experience is what you expected, maybe you are using the wrong kind of shaving brush. It should give your facial hair a much more efficient cut while exfoliating the dead skin cells. Apart from that, a shaving brush should hold moisture and cover the whole area efficiently.
Feel of the Brush – A good shaving brush has a sturdy handle and soft bristles that do not feel uncomfortable on the skin. Therefore, determining if you have made the right choice is taking the brush and using it on your skin.
---
Reviews: Best Travel Shaving Brush
Here is a list of the best travel shaving brushes for you to buy. If you consider buying a product from the links given below, we may earn a small part of the profit.
We hope you love the products we recommend!
So that you know, We may collect a share of sales or other compensation from the links on this page.
---
1
Carry this compact shaving brush by Fendrihan wherever you go.
It has a mirror finish and fiber bristles.
The case's lid is ventilated so that your shaving brush always stays dry and clean.
This shaving brush is super essential for those who are vegan.
---
2
This shaving brush comes with a head that unscrews to be stored in a compact tube.
The tube is made up of lightweight aluminum.
For an outstanding shaving experience, it features a handmade badger brush.
It is great for everyday use and travel as well.
---
3
This travel shave brush is made up of high-quality synthetic fiber.
It comes with a stainless steel base, which helps in an efficient finish.
The best travel shave brush has a high water retaining capacity and doesn't get ruined even after continuous use.
The bristles are very soft and do not get tangled.
You can keep it inside the case when you are traveling.
---
4
Create a perfect rich lather with the Perfecto Shaving Brush.
It is made up of 100% genuine badger hair.
Apart from being compact, it exfoliates the facial skin as well.
You will notice that it brings water to the face for a smooth shaving experience.
The handle is made up of wood.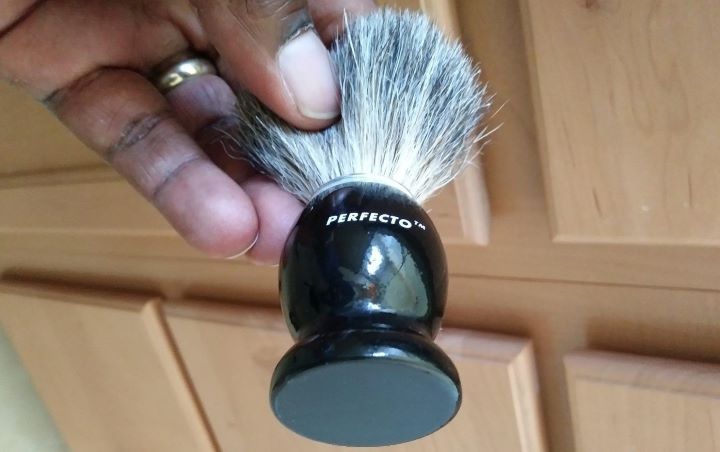 ---
5
You can use this shaving brush by the Rocky Mountain Barber Company with your favorite cream or soap.
It protects the skin by avoiding the build-up of bacteria on the bristle.
The shaving brush features 100% badger hair for an ultimate shaving session.
---
Index Table: Top-Rated Travel Shaving Brush
---
---