Some of the links in this post are affiliate links. This means if you click on the link and purchase the item, I will receive an affiliate commission at no extra cost to you. All opinions remain my own.
Acne is a skin condition caused by accumulating dirt, oil, and dead cells on your skin. When your pores and hair follicles are clogged, your face breaks out in the form of Acne.
Shaving on skin covered with Acne or acne-prone can be very difficult.
Keep reading to find out the essentials and procedures for shaving acne-prone skin and the best shaving creams for Acne!
---
Causes Behind Acne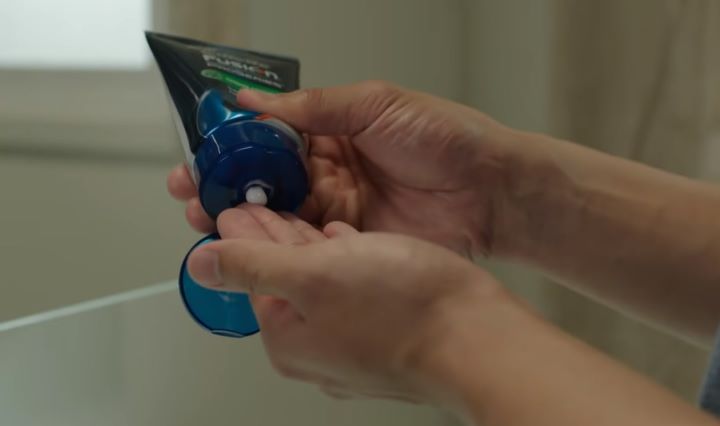 Genetics – A leading cause behind acne is genetics. Our genes decide a lot of things for us. It decides your skin type and the behavior of your skin cells.
Hormones – Hormonal changes can also cause acne. Most people experience Acne when they hit puberty because of all the hormonal changes in their bodies.
Lifestyle – Your lifestyle can also determine whether you get acne or not. Unclean pillowcases, sugary and unhealthy diet, and lack of hygiene can cause Acne.
Skincare – Not taking of your skin may also sometimes result in acne. Dirty skin covered with dead skin cells and sebum maximizes your chance of getting Acne.
---
Shaving With Acne
Taking Care of your Skin – Cleansing, moisturizing, and exfoliating are essential for good skin. Having clean skin improves shaving quality and reduces and prevents Acne.
Choosing the Right Razor – Razors come in different styles. The best razor for Acne-prone skin is a safety razor, which gives a close shave without irritating your skin.
Choosing a Suitable Shaving Cream – The shaving cream you use can make or break your shaving experience. For acne-prone skin, we suggest you the best shaving cream for razor bumps or Acne as they provide moisture, hydration, and relieve your skin from itching.
Going for a Soothing After-Shave – Using a soothing after-shave lotion can do wonders for acne-prone skin. It reduces redness and irritation and can calm Acne.
---
Benefits of Shaving Creams for Acne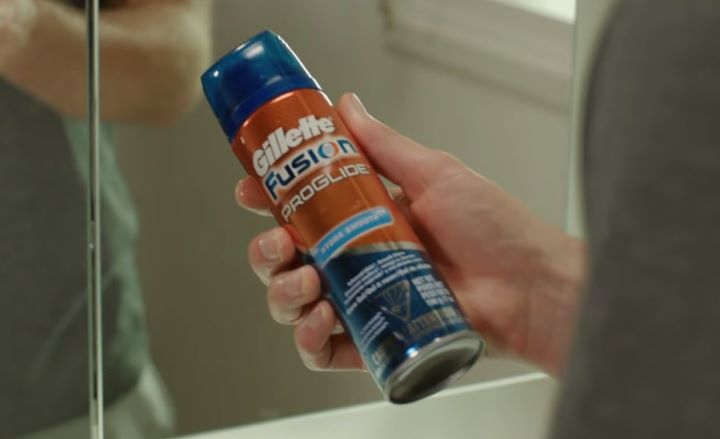 Made for Sensitive Skin – Using shaving creams made specially to cater to your skin type. So for Acne-prone skin, you can use a shaving cream for sensitive skin types.
Unscented – Artificial fragrances can sometimes irritate the skin and cause inflammation. This fact is especially true for acne-prone skin. Therefore, go for unscented shaving cream.
Contains Soothing Ingredients – It is preferable to use a shaving cream containing soothing ingredients like Tea tree oil, menthol, etc. These components have a naturally soothing effect on Acne.
Non-Comedogenic – The shave cream should at least not cause more acne. For this, you need a perfect shaving cream that is non-comedogenic, i.e.; it does not clog pores. This kind of product minimizes the chance of future Acne.
Hydrating and Moisturizing – Hydrating shaving creams soften the hair and make it easier to shave. Skin with Acne is tough to shave as the Acne comes between the razor and the hair. Anything that can make this process easier is a plus!
---
How We Test and Score Shaving Cream for Acne Prone Skin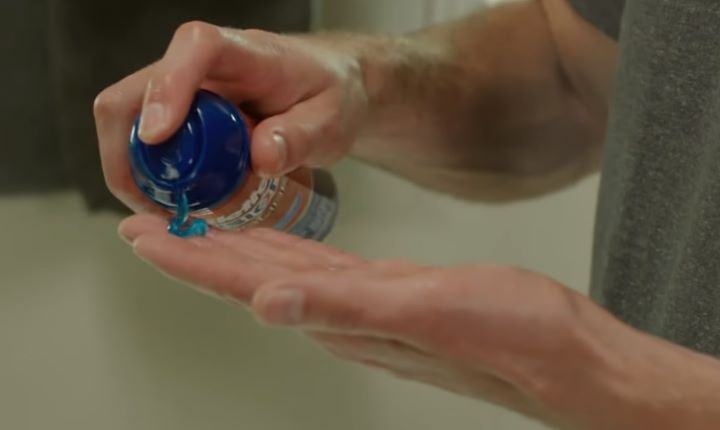 These reviews are based on intense research, analysis, and feedback from our experts and real users from different digital platforms.
We spent 19 hours trying, testing, and scoring these Shaving Cream for Acne-Prone Skin for different key parameters and then shortlisted the best products in the market, saving you time and effort.
We used the following parameters for our tests and analysis.
Moisturuzing – We checked how effectively the product help moisturizes skin, prevents and soothes irritation, and leaves the user feeling super fresh.
Reduce-Irritation – We observed how useful the product lessen irritation when applied to the skin.
Oil-Free – We noted how useful the product helps prevent breakouts and minimize ingrown hair for clear and healthy-looking skin.
Anti-Bacterial – We analyzed how effectively the product work to fight or resist bacteria.
Comfort – We checked how the product was comfortable and safe when used.
---
Frequently Asked Questions (FAQ) About Shaving Cream for Acne Prone Skin
---
Reviews: Best Shaving Cream for Acne
The best Shaving Cream for Acne-prone skin and sensitive skin available on the market are reviewed below.
We hope you love the shaving cream we recommend!
So that you know, We may collect a share of sales or other compensation from the links on this page.

---
1
---
2
This thick cream is made especially for sensitive and acne-prone skin.
It has a proprietary formula calms and soothes the skin while protecting it from shaving irritations and injuries.
The Pro-Soothe® Technology of this cream reduces the chances of razor bumps and ingrown hairs.
Differin's clean-rinsing shave cream is non-comedogenic and free of toxic dyes.
It takes only a tiny amount of this cream to create a thick, luxurious lather for the perfect shaving experience.
| Rating Category | Weight % | Score |
| --- | --- | --- |
| Moisturizing | 25% | 100 |
| Reduce-Irritation | 25% | 100 |
| Oil-Free | 20% | 90 |
| Anti-Bacterial | 15% | 95 |
| Comfort | 15% | 90 |
| Total Score | 100% | 95.75 |
---
3
Proraso, a leading brand in shaving products, uses a proprietary formula to make its products rich and safe for the skin.
The formula used in this shaving cream is ideal for sensitive and acne-prone skin as it is enriched with Oatmeal Extract and Green Tea.
It works as an emollient and leaves behind a soothing effect.
It reduces any after-shave redness or irritation.
Just squirt a tiny amount onto your wet shaving brush.
After rubbing it in a circular motion a few times, you will see that the cream turns into the most luxurious and soothing lather.
| Rating Category | Weight % | Score |
| --- | --- | --- |
| Moisturizing | 25% | 100 |
| Reduce-Irritation | 25% | 95 |
| Oil-Free | 20% | 90 |
| Anti-Bacterial | 15% | 95 |
| Comfort | 15% | 90 |
| Total Score | 100% | 94.5 |
---
4
The shaving cream comes in a Subtle citrus-scented formula with special ingredients.
These unique ingredients are added to cater to sensitive and acne-prone skin and help prevent razor bumps, blemishes, and ingrown hairs.
Cremo's skin-clearing shave cream provides a close, comfortable shave and minimizes the risk of razor burns, nicks, and cuts.
It also contains ingredients that help in clearing out skin.
---
5
This skin fuel shave cream is made by a special 'hot soap process and is left to mature for three days.
This unique processing method results in a thick and creamy soap that produces a rich lather, more so when used with a brush.
The All-natural shaving cream is ideal for delicate, acne-prone skin as it forms a protective layer on the skin's surface and prevents redness.
It minimizes the risk of nicks, cuts, razor bumps, and burns.
RUGGED & DAPPER's shave cream is of professional quality and acts as an ultra-lubricating cream for the smoothest shaving experience of your life.
The skin-fueling cream contains only natural ingredients such as Aloe Vera, Sea Buckthorn, Sage, and Olive Oil.
It is suitable for all skin types, from oily and dry to combination and acne-prone skin.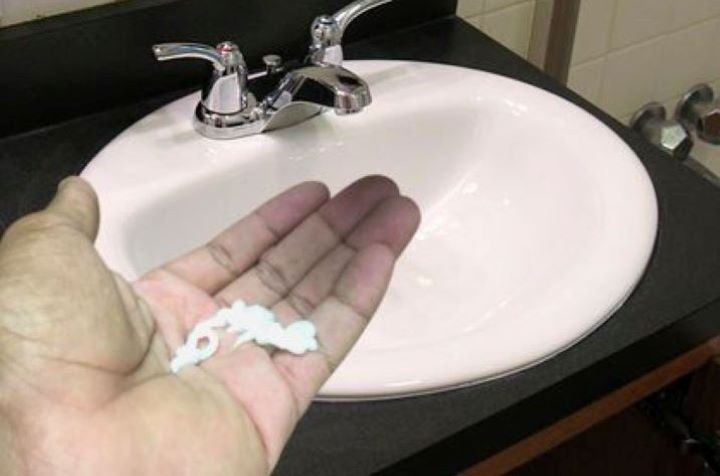 ---
6
Taylor of Old Shave cream is formulated for men and provides moisture to the skin.
This Super Close Shave formula creates a rich, foamy lather that allows the razor to glide over the skin instead of dragging.
It also protects the razor's edge and minimizes the chance of nicks and cuts.
The soothing lather soothes the skin and reduces irritation or redness caused by shaving.
It contains tea tree oil, which helps soothe Acne and reduce it.
The ideal use of this cream is with a badger shaving brush, but you can also use it directly with your hands.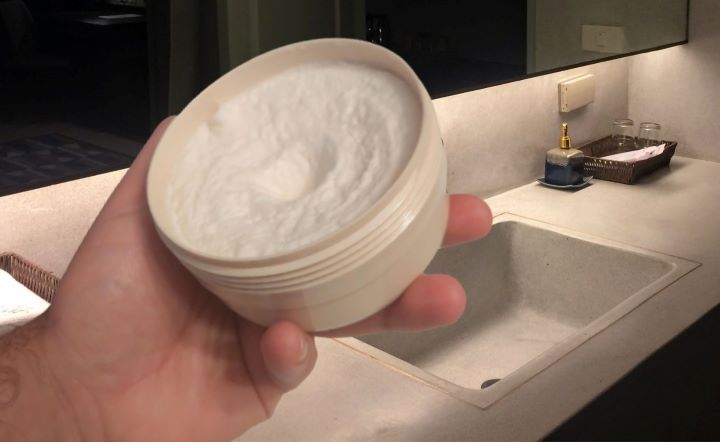 ---
7
The MDance shaving cream is perfect for Acne.
It is lightweight and non-greasy.
Ideal for Razor burns, nicks, and cuts.
It soothes irritated skin and has anti-inflammatory properties.
---
8
Burt's Bees is a natural shaving cream for Acne.
It contains 99% natural ingredients only.
You get a six-ounce tube.
This is also a very well-known and trusted brand.
---
9
The Thayers gentlemen's Collection is the perfect shave cream for Acne.
It has beneficial tannins and antioxidants to protect your skin.
The lather is rich and foamy.
It has anti-inflammatory properties for Acne.
---
10
The dual-Shave shaving cream is ideal for an.
The shaving creams us oil-free and has a premium formula.
It is an anti-acne formula and is moisturizing.
The shaving cream is medicated, especially for Acne.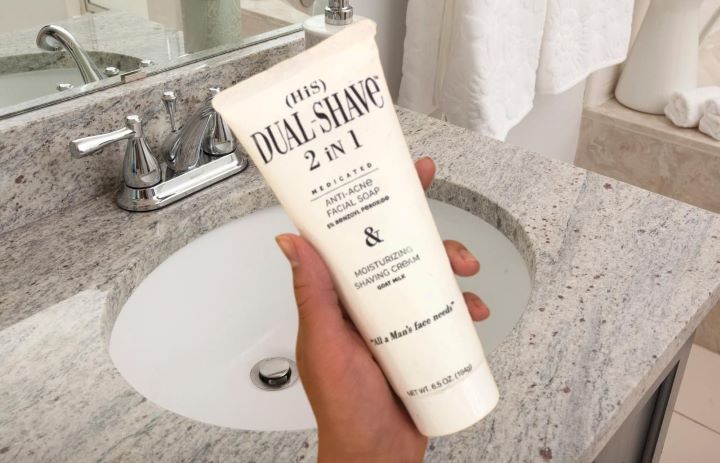 ---
Index Table: Top-Rated Shaving Cream for Acne
---
---