Some of the links in this post are affiliate links. This means if you click on the link and purchase the item, I will receive an affiliate commission at no extra cost to you. All opinions remain my own.
Shaving is an essential step in grooming. It can make a person look put together and neat.
To have the perfect shape and the ideal shaving experience, you need all the proper accessories to not end up with razor bumps and cuts. This is where a shaving cream comes in.
Scroll down below to learn more about razor bumps, prevention and remedies, and the best shaving creams available.
---
Reviews: Best Shaving Cream for Razor Bumps
The below list consists of products we found to be the most helpful in preventing razor bumps.
We hope you love the products we recommend!
So that you know, We may collect a share of sales or other compensation from the links on this page.
---
1
---
2
This natural shaving cream is made with safe and natural plant-derived ingredients to deliver the best possible shave while minimizing razor burn risk.
This package contains 3.4 oz cream and is suitable for up to 100 shaves.
The shaving cream does not contain any Parabens or Synthetic fragrances and, therefore, does not cause any redness, irritation, or bumps on the skin.
It is made from a proprietary vegan formula that includes certified organic ingredients. It leaves the skin healthy, soothed, and hydrated.
All Pacific Shaving Company's products are cruelty-free.
---
3
This skin-clearing cream is made especially to fight razor bumps and ingrown hairs.
Each bottle contains 5.1 oz. of shaving cream.
This shaving cream is formulated with glycerin and moisturizers to form a protective barrier between your face.
This formula helps to minimize irritation and soothe skin during a shave.
It has a no-foam formula that does not clog pores and provides a smooth shave.
Dermatologist-approved product; it helps improve the skin's overall healthy look.
---
4
This shaving cream is made of a superior formula that prevents nicks and razor bumps while providing a comfortable, close shave.
It contains small and slick molecules that allow the razor to glide effortlessly on the skin. It leaves the skin smooth.
This refreshing cream leaves behind a cooling sensation as it contains Peppermint and Menthol.
Cremo's shaving cream is made with the highest quality natural ingredients such as Macadamia Seed Oil, Aloe, Lemon, Papaya, Calendula, and Olive Leaf Extract.
This product is Cruelty-free and Paraben-free.
---
5
This clear shave gel works wonderfully on all skin types and tones.
Bump Patrol's cooling shave gel improves razor glide and minimizes the chance of razor bumps, bumps, redness or irritation, and ingrown hairs.
This shave gel contains menthol, which soothes and rejuvenates the skin while providing a cooling sensation. It is exceptionally suitable for sensitive skin types.
It also works wonders for Women. You can use it to shave legs, underarms, bikini lines, and other intimate areas.
The clear substance of the gel makes it easier to see exactly where you are shaving.
---
6
This package is a 7-ounce canister of Aveeno Therapeutic Shave Gel.
It contains Oats and Vitamin E to provide hydration and moisture and relieves dryness.
The Lubricating shave gel delivers a smooth shave to minimize the chances of razor bumps, nicks, and cuts.
This therapeutic gel forms a creamy foam specially formulated for dry and sensitive skin that is easily irritated.
A dermatologist-approved company makes this shave gel.
It does not contain any synthetic fragrances that might irritate sensitive skin.
Aveeno's shave gel is non-comedogenic and does not clog pores.
---
7
This formula is developed especially for sensitive skin.
It will prevent razor burn and bumps and protect your skin.
The shaving cream is light and alcohol-free,
It contains nourishing vitamin E and chamomile, with a witch hazel astringent.
---
8
The shaving cream comes in different options of single, two, four, or six-packs.
It is nourishing and will not cause bumps.
TSA-friendly means that it is concentrated and carry-on compliant.
It contains natural ingredients and is a certified vegan formula.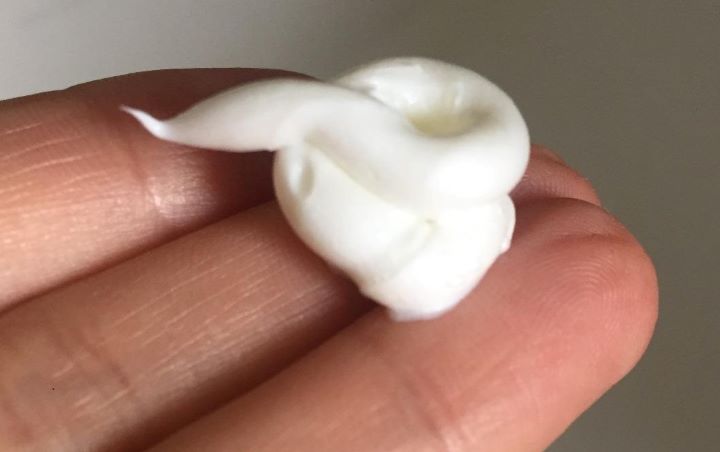 ---
9
A bump stopper-designed shaving cream.
It is all-natural with aloe vera and tea tree oil to prevent bumps and razor burn.
It contains beard softeners and conditions, which are great for your beard.
It is ideal for sensitive and problematic skin.
---
What are Razor Bumps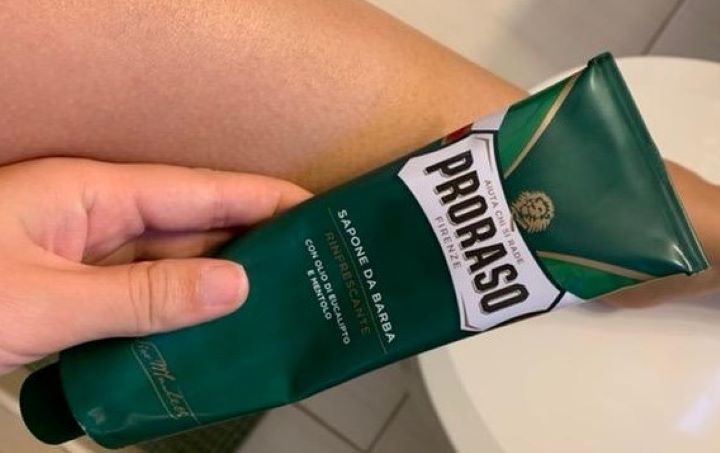 Apperance – Razor bumps are hairs growing back and becoming ingrown. They may sometimes also appear like acne or darkened patches.
Causes – Using a blunt razor is the main cause of razor bumps. Not creating lubrication to create a glide for the razor may also cause razor bumps.
Symptoms – Symptoms of razor bumps include redness, rash, stinging, and small bumps on the skin. It may also cause a tingling or mild burning sensation in the skin. Therefore, having the best cream for razor burn may help you relieve the negative side effects of shaving.
---
How to Prevent Razor Bumps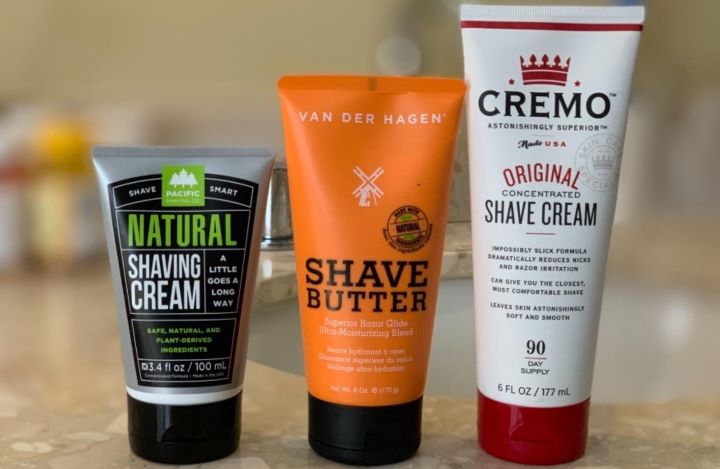 Exfoliate the Skin Beforehand – Clearing the skin of any dead skin cells or dirt makes the shaving process a lot easier and smoother.
Create lubrication – Wetting the skin before shaving or using shaving cream and gel minimizes the chances of razor bumps as it creates a glide.
Make Sure The Razor is Sharp – Before using your ideal shaving cream, make sure that the razor quickly cuts the hair. The quick cut reduces the chances of half-cut hair or razor bumps.
Notice Hair Direction – Shaving in the direction of hair growth cuts the hair properly and does not leave any half-cut hair or damaged hair follicles behind. This drastically reduces the chance of razor bumps forming.
Moisturize – Moisturizing is an essential requirement for good skin. Moisturized skin and beard hair behave better than dry hair, which turns every which way.
Shave After Shower/Bath – Shaving after a shower or a bath makes it easier as the skin is softest at that time. This is because the heat and moisture from a shower make the hair follicles soft.
Use a Shaving Brush – Using a proper shaving brush can reduce the risk of shaving bumps.
Clean the Tools – Rinsing the razor blade after every stroke and cleaning all shaving accessories after use to ensure no bacterial growth can also lower the chances of razor bumps.
---
Home Remedies for Razor Bumps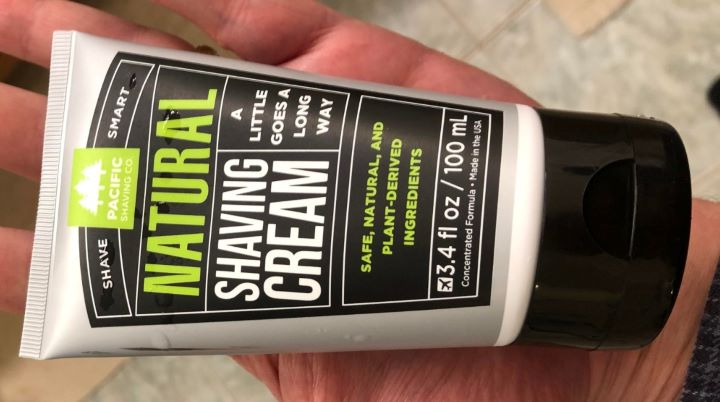 Applying Cool Compresses – Putting a wet or cold compress on any inflamed area can reduce redness and irritation. This applies to razor bumps as well.
Using Astringent Liquids – Astringents naturally dry out the skin, reduce inflammation and redness. Apple Cider Vinegar, Witch Hazel, black or green tea are some readily available astringents.
Natural Oils – Some natural oils provide hydration and moisture to the skin, reducing inflammation and the chance of razor bump formation. Some natural oils include Tea tree, Avacado, Coconut, and Almond Oil.
Naturally Soothing Agents – Natural soothing agents like Aloe Vera and Oatmeal baths can also be an excellent way to soothe the skin.
---
Index Table: Top-Rated Shaving Cream for Razor Bumps
---
---