FInding a shaving cream for oily skin is a real challenge as most shaving creams are loaded with moisturizing ingredients that keep the skin hydrated. And when used by people with oily skin, this results in an overload for the skin.
But the good news is that we found the top shaving creams for oily skin on Amazon that are a boon for your skin. Besides, we also have a few additional information that will help your buying decision. Good Luck!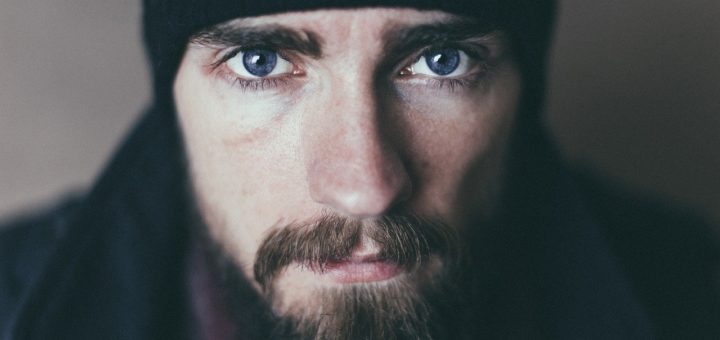 ---
Basic Tips for Shaving on Oily Skin and Acne
In order to purchase a premium shaving cream, here are some tips to add to your shaving regimen in order to ensure a skin that is blushworthy.

Wash and Exfoliate before Shaving – Make it a rule to wash your face with warm water and use a face wash or scrub to rinse the skin off dirt and oil. It will also soften your hair and make hair easy to cut.
Gentle Strokes – Oily skin is prone to breakouts and is sensitive. So while shaving, takes care that your strokes are gentle and light.
Use After Shaves – After shaving, use low-intensity moisturizer or toners are other great solutions to deal with oily skin. Moisturizer will keep your skin adequately moisturized, and the toner will tighten the pores.
---
What causes Oily Skin?
While oily skin is hard to deal with, learning about the real cause of oiliness can help you get the right treatment in the long run. So have a read at the following and decide what kind of shaving cream will suit you best.

Genetics – Genetics is one of the most common reasons for oil secretion by the skin. If one or both of your parents have oily skin, you got this unwanted gift right at the time of your birth. It is one of the hardest to deal with and cure.
Age – There are certain age groups that secrete the maximum oil. From teenage, when there are hormonal changes in action even to develop oily skin issues. This means that the phase of oily skin is temporary.
Medication – Sometimes, our skin changes by the impact of some medication we consume. It could be oral drugs or dermal ones, but rest assured that such oiliness goes away as soon as you stop that particular medication. Besides, using the unsuitable shaving cream might also be a reason for provoked oil secretion.
Over exfoliation – Over exfoliation or lack of moisturization can induce the skin glands to secrete more oil to keep the skin hydrated. This can be checked by gentle exfoliation and light moisturization of the skin.
---
Buying Consideration for Shaving Cream for Oily Skin
Here are the top things to consider while buying shaving cream for your oily skin.

Removes Dirt and Oil – Go for shaving creams that have effective cleansing or exfoliating action so that they can effectively remove the dirt and oil. Besides, when the pores stay clean and unclogged, the skin produces less oil and stays smooth.
Not too Oily Itself – Most shaving creams consist of oils and moisturizing ingredients, essential for their foaming action. While the skin does need nourishment after shaving, too much oil will clog the pores and aggravate the situation. So skip all the shaving creams that are heavy on oils.
Minimal Lather – Shaving creams with minimal lather are the best for oily skin. This is because creams with higher foaming contain more oily ingredients. While those with minimal lather are high on water content and hence suitable for oily skin.
Do you know that travel size shaving creams are also very popular? Check the link to know why!
---
Reviews: Best Shaving Cream For Oily Skin
Below are the top shaving creams for oily skin. However, we would like to inform you that for purchases made through links on this page, we may receive a part of the profit.
---
1
This shaving cream for oily skin is one of the best ways to fight against acne in a very gentle way.
It keeps your skin completely free from bacteria, and the Goat milk blend keeps it moisturized.
It has liquid consistency which, claims to be better than gel and cream-based shaving.
The formula is 100% paraben-free and contains 5% benzoyl peroxide that fights blackheads, ingrown hair, and acne.
Besides, it is FDA approved, allergy-tested, and cruelty-free product that's a must on your shelf.
---
2
An oil-free shaving formula by Neutrogena also fights against razor bumps and ingrown hair.
It adequately moisturizes your oily skin with ingredients like Glycerin so that your skin does not get overly dry.
It is also clinically proven by dermatological tests to protect the skin against acne and improve its natural texture.
The Salicylic acid in this shaving cream effectively removes excess oil and dirt from the skin pores.
---
3
Nivea's Deep Clean Shaving Gel is simply good for your oily skin as it contains natural charcoal that removes all the dirt and excess oil off your skin.
Additionally, it is formulated with Skin Guard Technology which softens the hair while shaving and protects the skin from razor burns and bruises.
It has cool masculine scents of Vanilla & Bourbon to keep you fresh and happening. Besides, the post-shave feel is smooth and refreshing.
---
4
The Modrn Man shaving cream for oily skin clears blemishes, unclogs pores, and prevents future breakouts on your skin.
It is packed with natural ingredients like willow herb, salicylic acid, and Irish moss extracts that deeply clean the skin and heal the open pores.
Additions like tea extracts, vitamin c, vitamin e, and caffeine keep you energized inside out.
However, the best part is that this shaving cream can also be used as a face wash. And it is completely free of harsh chemicals like parabens, phthalate and is hypoallergenic.
---
5
The advanced shaving cream from MenScience Androceuticals fights against both ingrown hair and excess oil in the skin.
It also allows for a smooth and close shave and safety from burns and rashes from a sharp razor.
Besides, it comes equipped with Salicylic Acid, a pro at cleansing pores deeply and pulling out excess oil.
It is perfect for the most sensitive skin types and does not contain skin irritants like menthol or peppermint.
---
6
If your skin is not too oily, here is another great product to keep your skin's moisture in check.
This kit contains a pre-shave cum shaving cream, apart from an aftershave toner.
The duo features natural ingredients like Aloe Vera, Argan Oil, and Sheet Butter, which offer minimal irritation and maximum soothing.
Besides, the organic non-foaming shaving cream eliminates excess oil secretion and enhances the skin's elasticity for the razor to glide on easily. Additionally, the aftershave ensures that any irritation or itch left on your skin is taken care of, and so does acne breakouts.
---
Index Table: Top-Rated Shaving Cream for Oily Skin
---
---