Ingrown hairs are pretty messy, and there are hardly any shaving creams that work against them. But with a bit of digging and a few cups of coffee, we found and shortlisted the best shaving cream for ingrown hairs.
These will allow for a soothing and smooth shave apart from fighting against ingrown hair. These are enriched with natural ingredients that will also keep your skin hydrated and free from cuts, nicks, and burns.
So getting a perfect shave and smooth skin without ingrown hair is now possible. Keep reading to know more.
---
Reviews: Best Shaving Cream for Ingrown Hair
Have a look at the best shaving creams for ingrown hair and choose the one that fits your requirements in the best possible way. However, we would like to inform you that we may earn a part of the profits for every purchase made through links on this page.
We hope you love the shaving cream for ingrown hairs we recommend!
So that you know, We may collect a share of sales or other compensation from the links on this page.

---
1
---
2
Premier's unique shaving cream protects against burns, cuts, rashes, and even ingrown hairs.
It consists of Chamomile extract that soothes the skin after each shave, while Aloe Vera Gel restores its natural moisture.
Its soap-free formula is suitable for sensitive skin, and you will feel much more refreshed and rejuvenated after each shave.
Other ingredients include Jojoba Oil, Carrot Oil, dead sea minerals, etc.
| Rating Category | Weight % | Score |
| --- | --- | --- |
| Prevent Ingrown Hairs | 25% | 100 |
| Hypoallergenic | 25% | 100 |
| Non-Irritating | 20% | 90 |
| Moisturizing | 15% | 90 |
| Softness | 15% | 95 |
| Total Score | 100% | 95.75 |
---
3
Experience the closest shave that will be free of any itching, cuts, and burns with the sandalwood scented shaving cream from American Shaving Co. for ingrown hair.
It lathers pretty well and allows the skin to become flexible and the hair to get loose.
Its old-school sandalwood scent is unbeatable, along with the smooth and pain-free shaving.
The shaving cream is also free of harmful chemicals like parabens, GMOs, additives, and fillers. So it ensures a safe and healthy shave and works against the growth of ingrown hair.
| Rating Category | Weight % | Score |
| --- | --- | --- |
| Prevent Ingrown Hairs | 25% | 100 |
| Hypoallergenic | 25% | 95 |
| Non-Irritating | 20% | 90 |
| Moisturizing | 15% | 90 |
| Softness | 15% | 95 |
| Total Score | 100% | 94.5 |
---
4
An antidote for ingrown hair, this shaving cream by Burt's Bees is made from natural ingredients like Chamomile, Calendula, Linden, etc., that soothe your skin during and after shaving.
It has a slight natural fragrance that will not be too cringy for your nose or overpower your cologne.
It applies smoothly on wet skin and lathers judiciously.
For best results, follow Burt's Bees Aftershave and get rid of ingrown hair for a long time.
---
5
Nivea's anti-aging shave cream also works as an excellent anti-ingrown hair.
It is a highly concentrated formula, so a little goes a long way and outlasts multiple cans of usual shaving creams and gels. You will need a fraction of what you use from other creams for shaving.
The travel-size container is easy to carry. Besides, you may rest assured that your skin stays hydrated and radical-free all day long.
---
6
This shaving cream from Elegance claims to have a unique formula that fights against ingrown hair and irritation.
It is suitable for all skin types, carries a cozy earth fragrance, and intensely moisturizes your skin.
It has a faster removal with minimal friction from the razor, and you won't need a hot towel at all.
Besides, it lathers adequately to minimize the friction during razor glides.
---
7
The Aveeno Therapeutic shaving cream will help to prevent and soothe ingrown hairs.
An Oat and Vitamin E shaving gel.
It hydrates and protects your skin to prevent ingrown hairs.
The formulation provides adequate lubrication and moisturization.
Dermatologists recommend it for sensitive skin.
---
8
A cooling shaving cream gel for ingrown hairs.
A cooling shave gel that is available in different package sizes.
A clear and sensitive shave gel.
It will prevent razor bumps and ingrown hairs.
The shaving gel leaves a cooling feel and has rejuvenating menthol in it.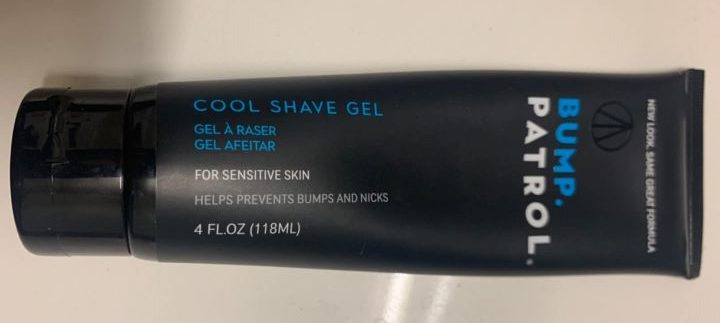 ---
9
Neutrogena's skin-clearing shaving cream is one of the best answers to your ingrowth woes and is clinically proven.
It is completely oil-free and foam-less to ensure that your skin is free from both razor bumps as well as ingrown hairs.
It also includes Glycerin and moisturizing elements that form a protective layer on your skin and protect from the razor's friction.
---
10
The Neutrogena shaving cream is oil-free and will help to prevent razor bumps.
An oil-free cream-based shaving gel.
The shaving cream will prevent razor bumps and ingrown hairs.
It contains safe and moisturizing ingredients.
Dermatologists also recommend it.
---
What Causes Ingrown Hair & How to avoid them?
After the removal of hair, the hair follicles are slightly exposed to open air. As a result, the skin pores get clogged with dirt and dust, which block the new hair path. Here are a few steps to avoid or prevent ingrown hair.

Exfoliate – Since ingrown hair is often formed due to pore blockage by dirt and dust, the hair will grow in the right direction if you regularly exfoliate your skin and remove the dirt.
Pat Dry – Do not rub your face with a towel, as it scrubs against the skin that can further lead to breakouts and ingrown hair.
Use After Shave Balms – Aftershave balms are a great way to keep ingrown hair in check. Adding these balms to the post-shaving regime will work wonders.
Use Sharp Razors – Blunt blades cut the hair in uneven direction, disorienting their regrowth. So ensure that your blade is sharp.
---
Important facts regarding Ingrown Hair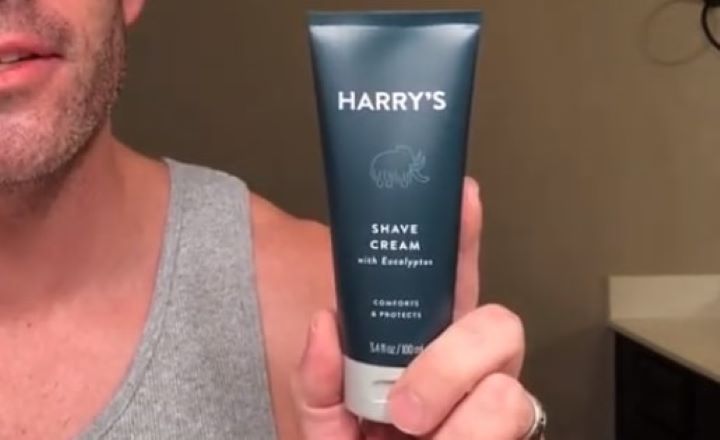 While ingrown hairs are constantly irritating and have the potential to turn into your worst nightmare, here are some facts on the creepy hairs that grow within the epidermis.

Causes – Ingrown hair is common after waxing, shaving, and related hair removal methods.
Ailments – Ingrown hair can cause pain, and itching and can even turn into cyst-filled breakouts.
Cure – Treatment of ingrown hairs may require the use of medication like antibiotics, serums, or balms.
Prevention – Ingrown hair can be kept in check by following proper shaving techniques and best products.
---
Shaving Cream Ingredients that prevent Ingrown Hair

An excellent shaving creams come with various ingredients, but only a few have the power to prevent ingrown hair. Here are the best ones.

Tea Tree Oil – Tea Tree Oil has the natural property to fight ingrown hair. It also prevents ingrown hair from getting further infected and heals them gently.
Coconut Oil – Coconut oil ensures that the skin stays hydrated and free from ingrown hair.
Coffee – Some shaving creams that come with infused coffee beans are also good at gently exfoliating the skin. Also, its anti-oxidating property helps in keeping a tab on ingrown hair.
---
How We Test and Score Shaving Cream for Ingrown Hairs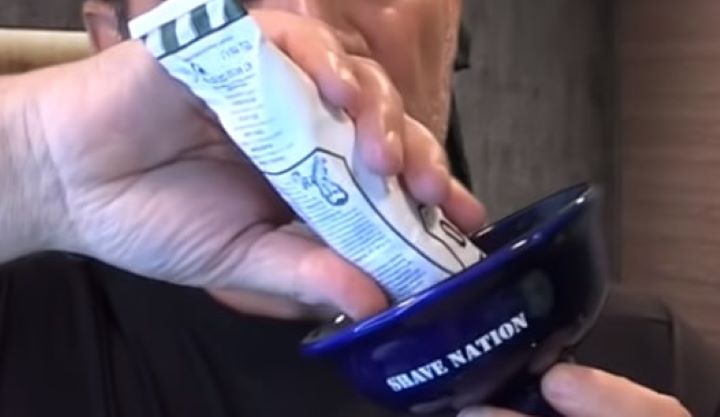 These reviews are based on intense research, analysis, and feedback from our experts and real users from different digital platforms.
We spent 31 hours trying, testing, and scoring these Shaving Cream for Ingrown Hairs, for different key parameters and then shortlisted the best products in the market, saving you time and effort.
We used the following parameters for our tests and analysis.
Prevent Ingrown Hairs – We noted how it protects the skin against the buildup of bacteria, oil, and dead skin cells as well as decreases inflammation of inflamed ingrown hair.
Hypoallergenic – We observed how the product is likely to trigger an allergic reaction.
Non-Irritating – We observed how useful the product lessen irritation when applied to the skin.
Moisturizing – We checked how effectively the product help moisturizes skin, prevents and soothes irritation, and leaves the user feeling super fresh.
Softness – We compared the level of softness of different products.
---
Frequently Asked Questions (FAQ) About Shaving Cream for Ingrown Hairs
---
Index Table: Top-Rated Shaving Cream for Ingrown Hair
---
---