Some of the links in this post are affiliate links. This means if you click on the link and purchase the item, I will receive an affiliate commission at no extra cost to you. All opinions remain my own.
Though a necessity for those with sensitive noses or skin, Unscented Shaving Cream is hard to find. Many shaving creams though claiming that they are free of added fragrances, may still contain natural scents.
To make it easier, we researched the top fragrance-free shaving cream and compiled them here. Look at the top products in the category apart from insights into their benefits, ingredients, etc.
---
Reviews: Best Unscented Shaving Cream
Check out the top fragrance-free shave creams that will soothe your skin like never before. However, we would like to inform you that we may receive a part of the profits for every purchase made via links on this page.
We hope you love the products we recommend!
So that you know, We may collect a share of sales or other compensation from the links on this page.
---
1
---
2
From ANVL, we have a natural organic and scent-free shaving cream that does not foam.
A non-foaming and unscented shaving cream.
The shaving cream is natural and organic.
It is ideal for all skin types, even sensitive ones.
Enjoy super-smooth shaving action without the foam.
---
3
Alba Botanica's hypoallergenic shaving cream perfectly answers irritating shaving woes.
The Chamomile extracts keep the rashes and redness in check, while the Calendula soothes the skin on the go.
It also features Aloe Vera extracts, Jojoba Oil, Vitamin E, and other organic botanicals that ensure your skin stays healthy and nourished after each shave.
The product is also free of Paraben, Sulfates, and artificial coloring. Besides, it has not been tested on animals. It has also been certified by Oregon Tilth and Quality Assurance International, so you may rest assured of its claims.
---
4
The soothing and unscented shaving cream by Paula's Choice for Men is a great buy for a soft and smooth shaving finish.
It contains an irritation-free formula that is easy to wash off and leaves the skin rash-free and moisturized.
This fragrance-free Shaving free does not contain any menthol or alcohol that causes a burning sensation during Shaving.
---
5
A Luxury fragrance-free shaving foam from the Viking Revolution.
A luxury shaving cream that is available in three options.
This is the unscented option.
The shaving cream has a rich lather and contains natural oils.
Ideal for sensitive skin and is very moisturizing.
---
6
Made with purely natural and organic ingredients, this unscented shaving cream by the Pacific Shaving Company is safe for most skin types.
It has an innovative formula that allows for razor burn-free Shaving. Besides, natural caffeine content makes it antioxidant-rich.
The product is also cruelty-free and not tested on animals. It has no added fragrances and is purely Vegan.
Including Aloe and spearmint, Essential Oil leaves your skin healthy and hydrated.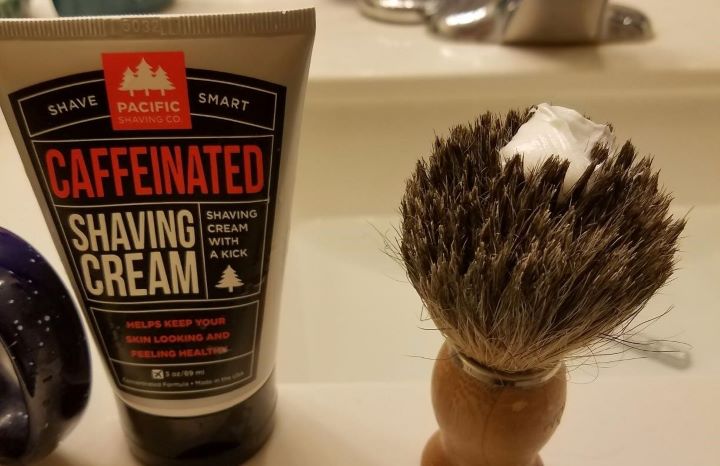 ---
7
The Solimo store shaving cream is for sensitive skin and is fragrance-free.
The unscented shaving foam is dermatologist tested and completely unscented.
It is ideal for sensitive skin and unscented.
The formula is nourishing and moisturizing.
Soothing shea butter ad aloe vera is added.
---
8
The Aveeno Therapeutic shaving gel has no scent and will soothe dry skin.
A soothing unscented shaving gel foamy cream.
It is enriched with oat and vitamin E to care for your skin.
The formula is fragrance-free for sensitive skin.
It is also non-comogenic.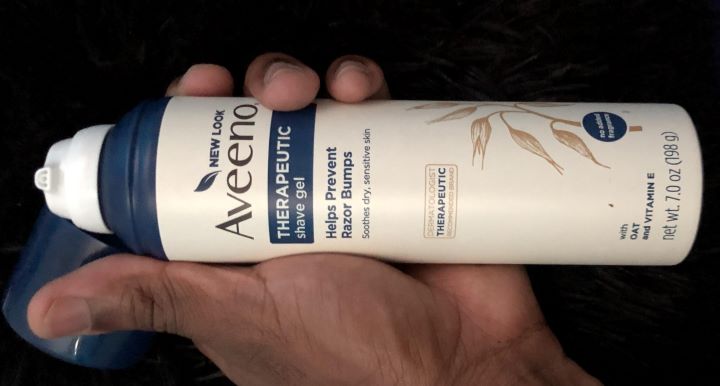 ---
Do You Need Unscented Shaving Cream?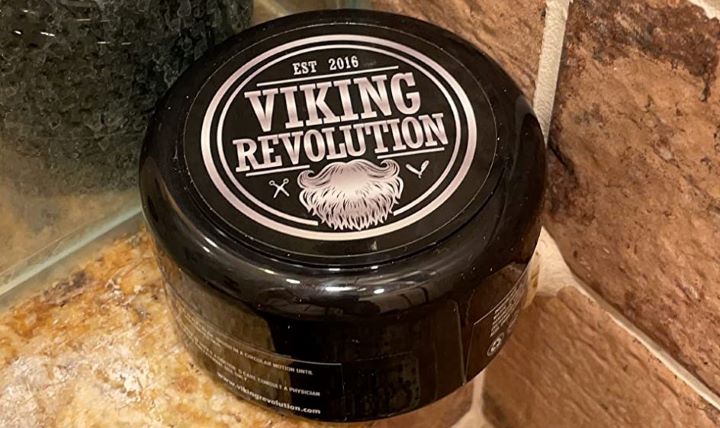 Being unscented means that the shaving cream has no synthetically added fragrances. Though it is a personal choice, here are a few reasons for you to go for unscented versions.

Hypoallergenic – Many shaving creams that have added fragrances might be irritating for those with sensitive skin. Fragrance-free shaving creams lack fragrances, which makes them a better choice.
Safe – Nobody likes walking around with a face as red as an apple since scented shaving creams might react with sensitive skin. Therefore, we recommend using shaving cream for sensitive skin as they protect as well the dry surface and nourish the skin deeply.
Lack of Harsh Chemicals – Since fragrance-free shaving creams do not contain harsh chemicals, they try to soothe the skin instead of causing more trouble.
Enriched with Natural Ingredients – These are formulated keeping the delicate skin texture in mind. It means that most products are enriched with natural ingredients, making them an essential part of skincare.
---
What is the Difference between Fragrance Free and No Synthetic Fragrance?
Some natural product ingredients may have an aroma that is harmful to most people. To ensure these ingredients do not react to sensitive skin, additional chemicals are added, which react similarly to sensitive skin. It may even put our system on hyper-alert, causing asthma, allergies, and irritation to the nasal passage.
Unscented shaving creams may not necessarily mean fragrance-free. There could be a possibility that some ingredient's fragrance is being masked. Let's have a look at both options.
Fragrance Free – To mask the unpleasant odor of some ingredients, synthetic chemicals are added. These synthetic ingredients may be harmful to sensitive skin, and there might be a possibility of it carrying a certain kind of fragrance.
No Synthetic Fragrance – The products which do not have any additional synthetic fragrance are considered "no fragrance" products. It indicates that the product will be odorless.
---
Things to Consider While Buying an Unscented Shaving Cream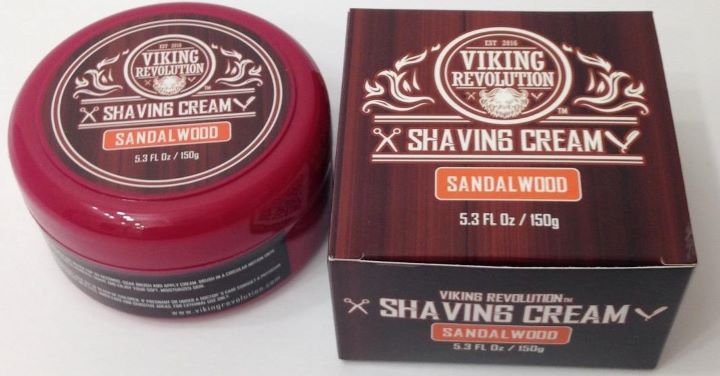 We might confuse ourselves while searching for the best fragrance-free shave creams. Here are some things to look for while buying the required product to break it further down.

Look for Aloe Vera – Aloe vera soothes the skin. When it comes to shaving creams, look for the ones rich with the goodness of aloe vera.
Cleanses and Shaving – Shaving creams that cleanse the skin should also be added to your shaving regimen.
Moisturizing – This unscented shaving cream strips your skin of its natural moisture. Look for a product that leaves your skin soft and supple.
---
Index Table: Top-Rated Unscented Shaving Cream
---
---