The styptic pencils come in handy when shaving your face, head, or other body parts that you may get injured while grooming. Therefore, the best styptic pencil is essential for every man's bathroom cabinet.
It's compact and convenient, and you can always keep it in your pocket or purse. Here is some additional information on the best styptic pencil to help you make an informed choice.

---
---
Reviews: Best Styptic Pencil
Below is a list of tried and tested styptic sticks available on Amazon. We hope you find the information given helpful. In addition, we would like to bring to your notice that all purchases made using the links provided on this page help us earn a portion of the profits. However, no extra charges will be added to your bill.
We hope you love the products we recommend!
So that you know, We may collect a share of sales or other compensation from the links on this page.
---
1
Wolter's alum stick is antiseptic, protecting the open wound from infections.
All you need to do is wet the aluminum sulfate stick's tip and use it on the affected area.
However, make sure to dry the stick properly to maintain its longevity.
It is the best styptic pencil as it is an elegant product and does a clean job. No fuss, no mess.
---
2
This styptic stick comes in a convenient travel size.
Moreover, this US-made best styptic pencil quickly seals the skin surface to prevent the cut from getting infected.
Clubman's styptic stick contains 56% aluminum sulfate.
---
3
This alum pencil is super practical as it stops the bleeding within a couple of seconds when applied.
The Nick Stick dries clear when applied to the skin and leaves no chalky remains behind.
Moreover, their formula comes enriched with moisturizing ingredients like Vitamin E and Aloe Vera.
Moreover, this is the best styptic pencil as the product is 100% TSA compliant, cruelty-free, and has safe ingredients.
---
4
This is the best styptic pencil; shaving can lead to minor nicks that are best tended to immediately. The antihemorrhagic agent in this stick does just that.
A real bang for your buck, this set comes with three alum pencils and a pack of 20 sticks. You are not running out of your styptic stock anytime soon.
In addition, the styptic sticks and swabs come in neat and sanitary packing, ready to be used. However, the sticks are one-time use, therefore disposable and travel-friendly.
Once applied, the product might sting a little on the skin; that means it's doing its job right.
The aluminum sulfate stick will not stain your clothes, and men and women can use this product.
---
5
This alum pen/pencil is an all-natural antiseptic aftershave product suitable for both men and women.
It aids with minor healing cuts and helps close the skin's pores. The natural ingredients heal the skin safely and leave it feeling smooth and supple.
So easy to use; just wet this best styptic pencil and apply it gently to the affected areas after you are done shaving.
These alum stone sticks have been a part of the original barbershop equipment. With time though, other styptic stick alternatives have replaced these old-school products.
This brand swears by its high-quality ingredients and products and is environmentally conscious while producing all its products.
---
6
It is an excellent aluminum sulfate stick alternative and can be used in place of a pencil. It's essentially the same thing, just in a different form.
Thus, this best styptic pencil heals the broken skin fast and quickly stops bleeding.
Alum is an excellent traditional remedy to cure accidental cuts and nicks and stop the bleeding usually caused by shaving.
It is a product to use at home or a barbershop.
---
What Are The Ingredients Of The Best Styptic Pencil?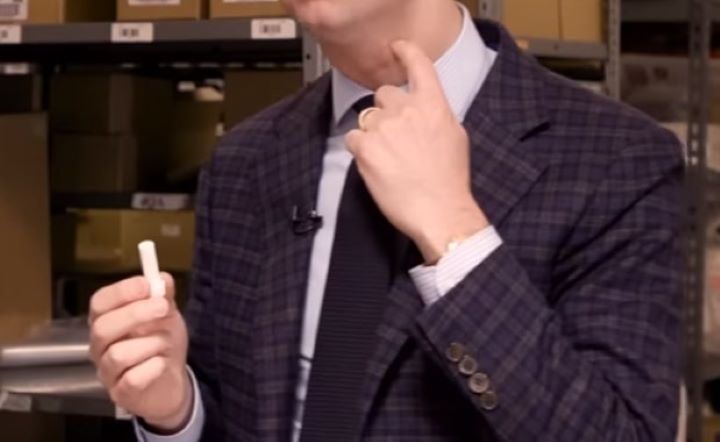 Now, every shaving styptic stick is not created equal. Each brand has its distinctive formula for making these sticks. However, their constant ingredient is Anhydrous Aluminum Sulfate. The styptic solution has been around for over a century now and has changed at all. It comes from hard white rock (aluminum sulfate), and you can't use it directly on the skin. However, the consistency of these alum pencils is that of whiteboard chalk. Also, they have an intense sting.
---
How Does A Styptic Stick Stop Bleeding?
A styptic is a particular type of antihemorrhagic agent. It works on contracting tissue and acts as an adhesive for injured blood vessels, to put it in simple words. Moreover, the styptic stick contains anhydrous aluminum sulfate as one of the main ingredients. That does the job of a vasoconstrictor to disable blood flow.
---
Is Styptic Pencil Bad For You?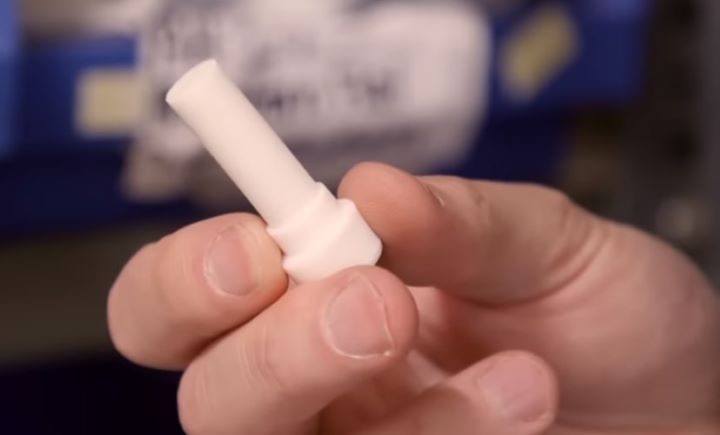 Long story short, these styptic sticks are made of aluminum compounds and used to cease bleeding. Therefore, they are most commonly useful as treatments for minor nicks and cuts caused by shaving. When the alum stone pencil is applied to the broken skin, the aluminum compounds solidify and harden the wound's surface.
Regarding safety, the alum pencil is not dangerous to the skin. However, it is a terrible idea to ingest it. It can cause an upset stomach and nausea if consumed.
---
Index Table: Top-Rated Styptic Pencil
---
---